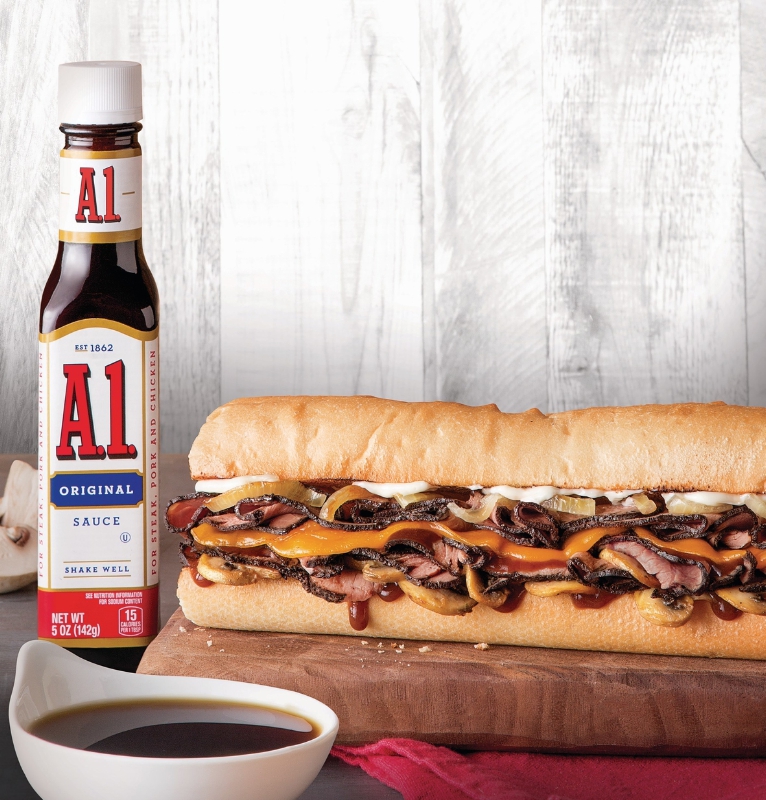 Happy National Sandwich Day! To celebrate this delicious day, check out these offers from Quiznos and EatStreet!
Quiznos
Served up just in time for National Sandwich Day on Nov. 3, Quiznos launches its newest sub, the A.1. Created in partnership with A.1. Steak Sauce and available only for a limited time, the A.1. Steak Dip offers Quiznos fans a new favorite for National Sandwich Day. This flavor-packed, craveable sub features premium steak smothered in A.1. Steak Sauce and mayonnaise, topped with sautéed onions, mushrooms and cheddar cheese, toasted to perfection and served with a side of warm au jus.
To celebrate the holiday, Quiznos is giving fans a chance to get their hands on free gift cards and brand swag all day on Nov. 3. Consumers can test their trivia knowledge on Quiznos social media accounts for chances to win! For more information, please visit www.quiznos.com.
EatStreet
Join Broad Green Pictures, Miramax, EatStreet and Bad Santa 2's Thurman Merman to celebrate and spread sandwich cheer nationwide.
From 1pm-4pm ET on November 3rd, tweet "Fix me a sandwich, Thurman! #BadSanta2 @BadSanta2" and follow @BadSanta for your chance to have FREE sandwiches delivered to you on your lunch break. And for New Yorkers, your sandwich could be hand-delivered by Thurman Merman himself (actually actor Brett Kelly)! Bad Santa 2 is in theaters November 23, 2016.