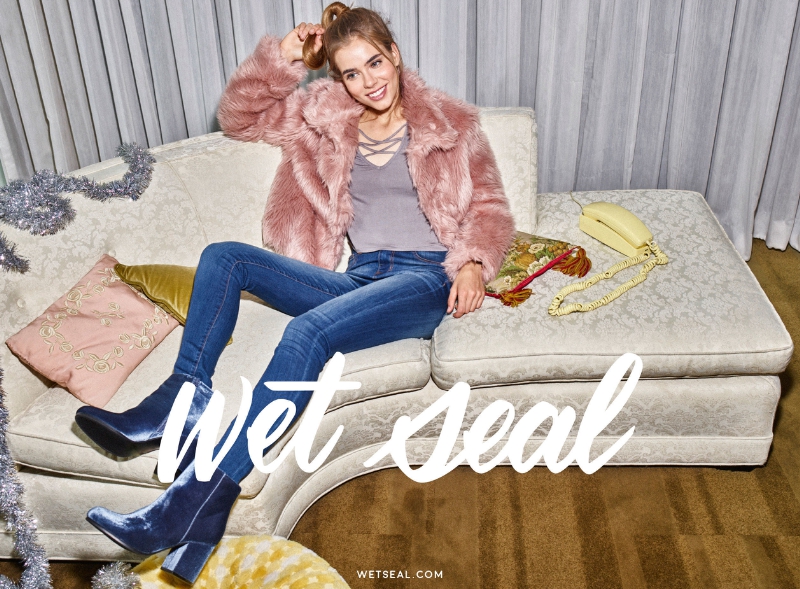 The Wet Seal, LLC, a specialty retailer of young women's contemporary fashion, announced that it will open 13 pop-up locations during the 2016 holiday season at GGP regional shopping centers throughout the U.S.
"We see an opportunity for additional brick and mortar locations during the peak holiday season," said Wet Seal CEO, Melanie Cox. "Customers have reached out to request the return of Wet Seal stores to their local areas, and we are pleased that we are able to meet that need."
The temporary locations are slated to open simultaneously on Thursday, November 3, 2016. The Wet Seal, LLC and GGP have entered into this venture in response to a need for additional retail locations in anticipation of the busy holiday season. The stores will offer contemporary fashion and holiday gift giving items, all at a great value.
"We are focused on curating our shopping centers with the retailers that our customers want," said Sandeep Mathrani, CEO of GGP.
The Wet Seal pop-ups will open at the following locations:
Tucson Mall- Tucson, AZ
Altamonte Mall- Altamonte, FL
North Point Mall- Alpharetta, GA
Cumberland Mall- Atlanta, GA
Perimeter Mall- Atlanta, GA
Peachtree Mall- Columbus, GA
Northbrook Court- Northbrook, IL
Rivertown Crossings- Grandville, MI
Woodbridge Center- Woodbridge, NJ
Sooner Mall- Norman, OK
Quail Springs Mall- Oklahoma City, OK
Park City Center- Lancaster, PA
Northtown Mall- Spokane, WA