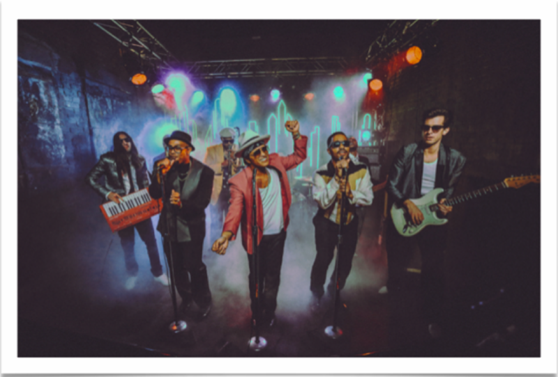 Congratulations are in order for Mark Ronson and Bruno Mars. The RIAA announced that the worldwide smash hit "Uptown Funk" (RCA, 2014) has achieved Diamond certification. In the 58-year history of RIAA Awards Mark Ronson featuring Bruno Mars is one of only 10 total acts to achieve this distinction. "Uptown Funk" is the 13th Diamond song in RIAA history and the most recently released (see list below). The certification comes less than two years since the song's release in November 2014.
Officially launched in 1958, the RIAA's Gold & Platinum Program expanded in 1999 to include a Diamond Award honoring U.S. certifications of 10 million or more copies of an album or single. "Uptown Funk" is one of five songs ever to certify 11X Diamond or higher in the history of RIAA Awards.
"Uptown Funk" has sold over 12,422,016 in downloads and 938,694,569 audio streams in the U.S. The video has streamed over 1.9 BILLION times on Vevo.
Following a meteoric climb up the charts, the song held the No. 1 position on the Billboard Hot 100 for fourteen weeks – making it the second-longest No. 1 in U.S chart history. It went on to win "Record Of The Year" at the 2016 Grammy Awards and was the best-selling song of 2015. The track has been certified Multi-Platinum around the world as well as being awarded Diamond certification in Canada and France.
"Uptown Funk" is featured on Ronson's acclaimed fourth album Uptown Special (RCA) which has also been certified Platinum.
Mars' third studio album is set to drop November 18th. The album's lead single "24K Magic" debuted on the Billboard Hot 100 at #5 and continues to rack up downloads, streams and airplay. Fresh off his musical appearance on SNL, he's looking to take the stage at the MTV EMAs and AMAs next month. Can Mars maintain this momentum and match the feat he's achieved with "Funk"?
RIAA Diamond Certified Singles
12+ Million
"Baby (feat. Ludacris)" – Justin Bieber
11+ Million
"Candle in the Wind 1997" – Elton John
"Love the Way You Lie (feat Rihanna)" – Eminem
"Bad Romance" – Lady Gaga
"Uptown Funk (feat. Bruno Mars)" – Mark Ronson
10+ Million
"Call Me Maybe" – Carly Rae Jepsen
"Not Afraid" – Eminem
"Cruise" – Florida Georgia Line
"Radioactive" – Imagine Dragson
"Dark Horse (feat. Juicy J)" – Katy Perry
"Firework" – Katy Perry
"Poker Face" – Lady Gaga
"Thrift Shop (feat. Wanz) – Macklemore & Ryan Lewis