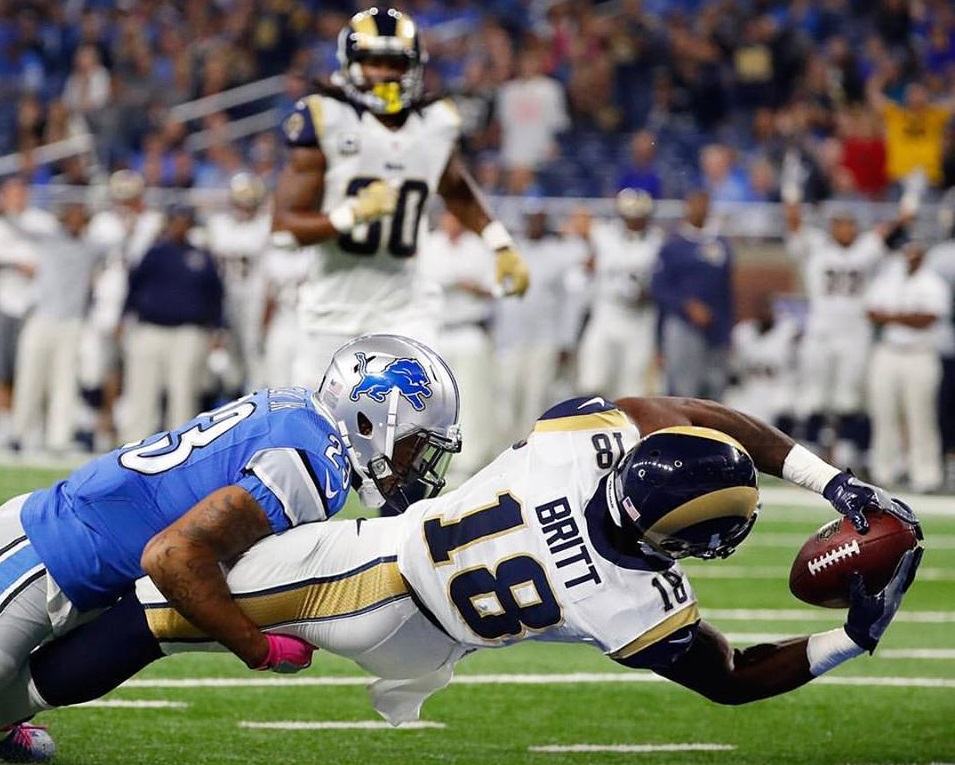 The Los Angeles Rams lost to the Detroit Lions Sunday afternoon, 31-28 in the Motor City. An untimely interception spoiled what had otherwise been 59 minutes of good football.
Case Keenum, the up-and-down Rams quarterback, was nearly perfect for the day. He completed 27 of 32 passing attempts for 321 yards and three touchdowns – a Pro Bowl caliber performance. Keenum only threw one bad pass, but it was the worst time for a mistake.
Down three with a minute left, Keenum passed out of the shotgun towards mid-field with zero timeouts remaining. Detroit had each Los Angeles receiver blanketed in their zone-cover scheme. No one was open. To make matters worse, Keenum underthrew his intended target Lance Kendricks, gifting a game-clinching interception to Lions safety Rafael Bush.
"We had the ball in our hands with a chance to win the game and we didn't," Keenum said. "I thought [Kendrick] had a little seam there. I tried to look off the safety and [Bush] made a heck of a play."
"It's a disappointing loss for us," said Rams head coach Jeff Fisher. "We couldn't make that play that we needed to." The loss drops Los Angeles' record to 3-3.
The Rams entered the week in an offensive cellar. They placed second to last among all teams in scoring and dead last in yards per game. If there's a silver lining to Sunday's game, Fisher's crew showed growth on that end. The offensive line was stellar, limiting the Lions to one sack after allowing four to Buffalo last week. Wide-out Kenny Britt had a season high in receiving yards (136) including a highlight-worthy grab in the third period.
"Our defense has got to play better than that, especially when your offense is starting to click and they're making plays and scoring points," Fisher said. "That's been our area of struggles."
Last season's Offensive Rookie of the Year Todd Gurley is still awaiting a breakout performance for 2016. He rushed for a paltry 58 yards on 14 carries against Detroit, and was stuffed at the goal line at the end of the first half. Gurley has not crossed the century-yard mark this season, despite five such games last year. Is he due? The Rams certainly need his 2015 magic to stay above .500.
Next week, the Rams continue their season across the pond in London.
They face off against Odell Beckham Jr. and the Giants (3-3). Kick-off is at 6:30AM PST.