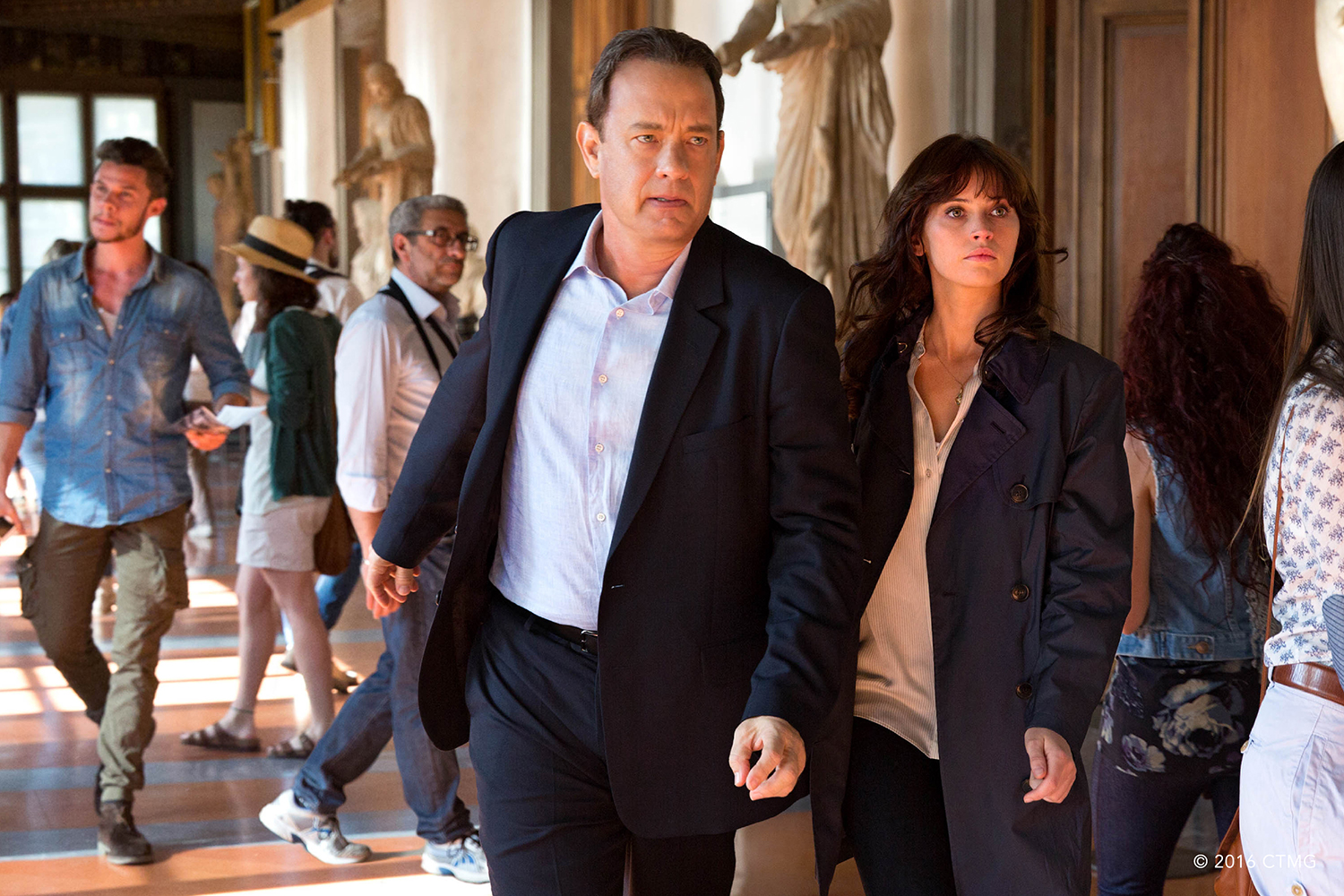 Tom Hanks reprises his role as everybody's favorite symbologist for another round of familiar cat-and-mouse thrills in "Inferno," the strained third installment of Dan Brown's Robert Langdon series, costarring Felicity Jones ("The Theory of Everything"), Ben Foster ("Hell or High Water"), Omar Sy ("The Intouchables") and Irrfan Khan ("Life of Pi").
Also returning for the third time is director Ron Howard and cinematographer Salvatore Totino, who, working from an adaptation by "Angels and Demons" scribe David Koepp, add some stylistic panache to the treasure hunting adventures that at least helps "Inferno" distinguish itself as the most visually intriguing of the lot. Following an amnesic Langdon through far-flung locales as he decodes his latest puzzle – this one involving Dante's Inferno, a mad scientist billionaire and the deadly virus he created to prevent overpopulation – the ticking clock scenario enables audiences to hop aboard this mystery train without getting too hung up on the clunky dialogue, unexceptional acting and implausible twists that abound. But given the ultimately well-trodden path the plot follows, "Inferno" should satisfy the entertainment appetites of Brown's loyal readership but is unlikely to convert the uninitiated.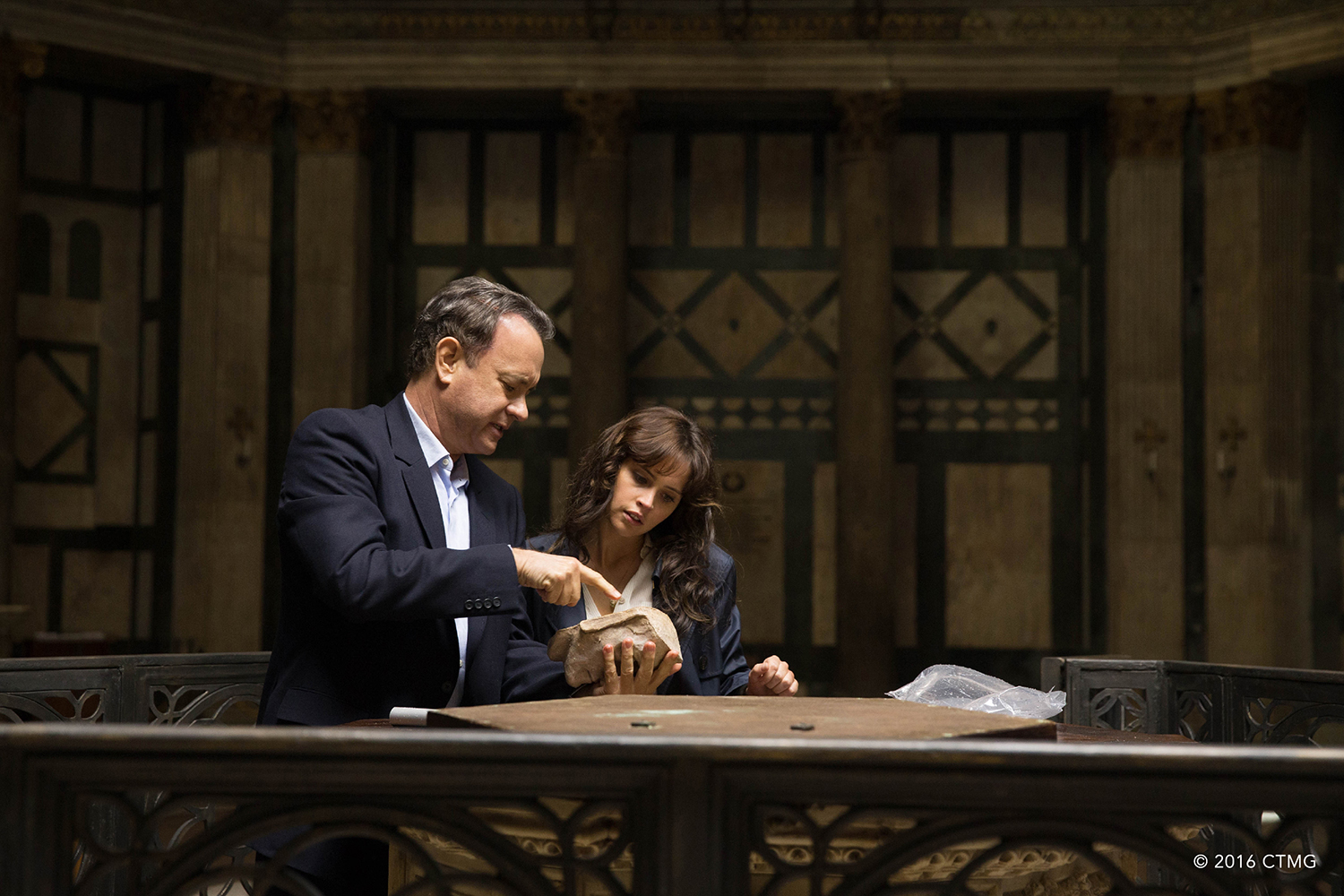 "Inferno" begins in Florence, Italy, where Harvard University professor Robert Langdon (Tom Hanks) wakes up in a hospital with nightmarish visions of a hellish landscape and no memory of what took place over the past two days. No sooner than learning from Dr. Sienna Brooks (Felicity Jones) that his amnesia is the result of a gunshot wound to the head, a female assassin (Ana Ularu, "Serena") shows up with her sights set on Langdon.
After narrowly escaping to Dr. Brooks' apartment, Langdon finds among his belongings a Faraday pointer that projects an image of Botticelli's Map of Hell painting based on Dante's Inferno. With the help of Brooks, a kindred spirit who loves puzzles, Langdon deduces that the image is the first in a series of clues left by Bertrand Zobrist (Ben Foster), a recently deceased, billionaire geneticist and doomsayer who was obsessed with Dante's Inferno and believed that drastic measures must be taken to combat overpopulation.
Using the professor's knowledge of Dante's work and the architectural history of the city, Langdon and Brooks follow Zobrist's clues around Florence locations like Palazzo Pitti, Palazzo Vecchio and the Uffizi Gallery, and soon discover that the geneticist created a deadly virus, dubbed "Inferno," which he intends on unleashing on the unknowing public. As their Dante-inspired journey takes them to Venice and Istanbul, dodging local authorities and shady members of the World Health Organization (Omar Sy, Sidse Babett Knudsen) along the way, mysteries are unearthed and true identities are unmasked.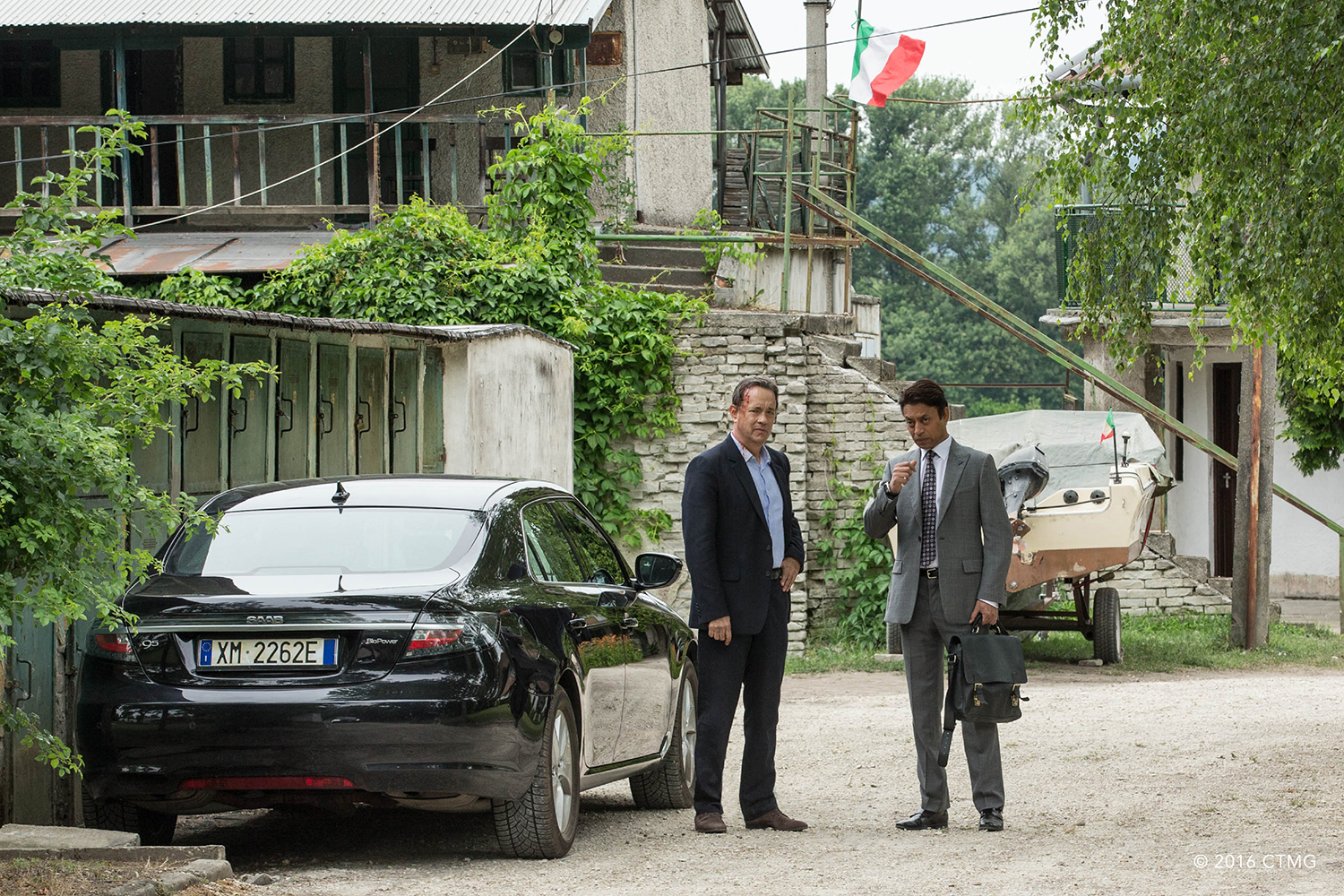 Working with cinematographer Salvatore Totino, director Ron Howard cooks up some truly striking imagery, particularly Langdon's Inferno-esque dream sequences featuring demonic hooded figures and rivers of blood cascading through the Florentine streets. A high wire fight sequence above the Palazzo Vecchio's Hall of the Five Hundred also stands out as a series highlight. Despite the abundance of on-the-nose dialogue and repetitive foot chases, the first hour or so glides by as the characters jump from clue to clue through the architecturally rich Italian city. But as the plot grows more convoluted and the double crosses mount up, Langdon's quest starts to lose both credibility and entertainment value, leading to a groan-inducing underground climax at the Hagia Sofia in Istanbul.
Despite the versatile international cast on hand, the acting of "Inferno" never scales above adequate territory. Tom Hanks is virtually incapable of giving a "bad" performance in any film, but after walking down similar museum corridors in two previous installments, there's little room left for character growth. Omar Sy adds an acceptable level of peril to the proceedings as a double-dealing, alleged World Health Organization associate, and Irrfan Khan brings a nice blend of humor, intelligence and ferocity to the role of Harry "The Provost" Sims. Ben Foster is criminally underused as the evil billionaire Bertrand Zobrist, even if the plot necessitates it, and Felicity Jones proves herself an enjoyable partner in puzzle-solving – that is, until an unlikely plot twist takes her character down a regrettable path.
Much like last week's franchise film, "Jack Reacher: Never Go Back," "Inferno" is a mystery thriller best suited to fans of the book series.
Running Time: 121 minutes
Rated PG-13 for sequences of action and violence, disturbing images, some language, thematic elements and brief sensuality.