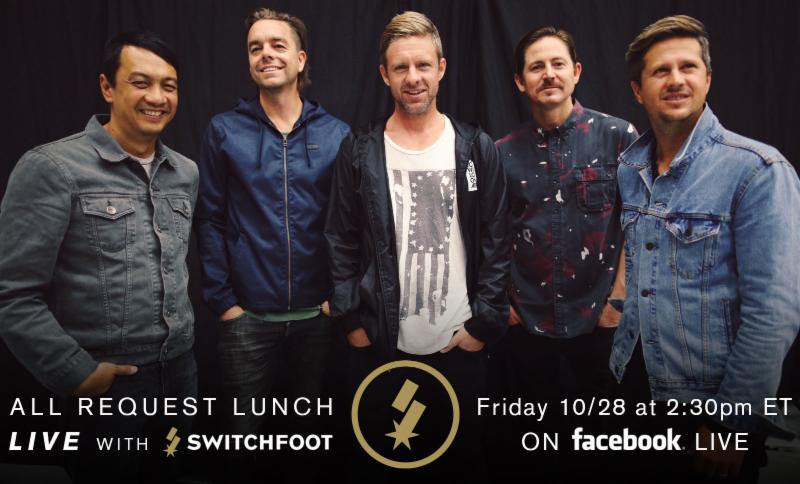 Multi-platinum selling, Grammy-winning band SWITCHFOOT will host an "ALL REQUEST LUNCH LIVE," a brand new weekly livestream that the band will be holding on Fridays throughout the rest of the "Looking For America Tour." Fans will be able to join the band for lunch, request to hear their favorite songs, and participate in an intimate Q&A. To tune in, visit: www.facebook.com/switchfoot.
Following the July release of their tenth album, Where the Light Shines Through, the band kicked off their "Looking For America Tour" last month and has been selling out venues across the country, a testament to the passion and energy Switchfoot brings to the stage each night.
For tickets or more information, please visit www.switchfoot.com or follow on social media @switchfoot.
Upcoming "ALL REQUEST LUNCH LIVE" Dates:
10/28 – North Myrtle Beach, SC @ 2:30pm EST
11/4 – St. Petersburg, FL @ TBA
11/11 – Oklahoma City, OK @ TBA
11/18 – Lubbock, TX @ TBA
11/25 – Los Angeles, CA @ TBA