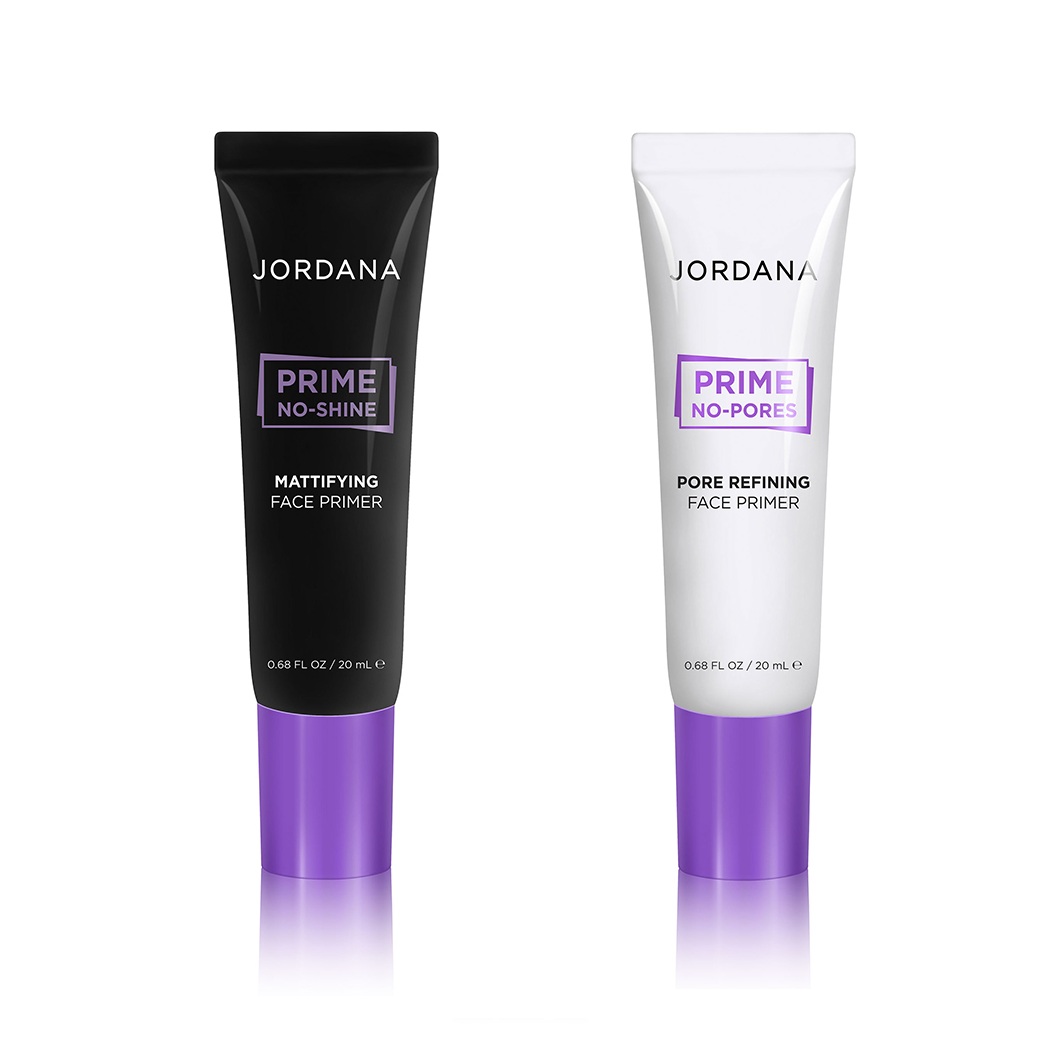 No one wants large pores or a shiny face! Here are two products from Jordana that can help.
Prime No-Shine Mattifying Face Primer
This is great if you want to keep the shine away! It will reduce large pores and fine lines and create a base for makeup to glide on evenly. It also has a non-greasy feel, won't clog pores and helps to keep your makeup on longer.
Price: $5.99
Prime No-Pores Pore Refining Face Primer
Prime No-Pores Pore Refining Face Primer glides on while reducing large pores and redness. The result is a radiant, fresh face and makeup that goes on smoother and lasts longer. Hydrates skin
Price: $5.99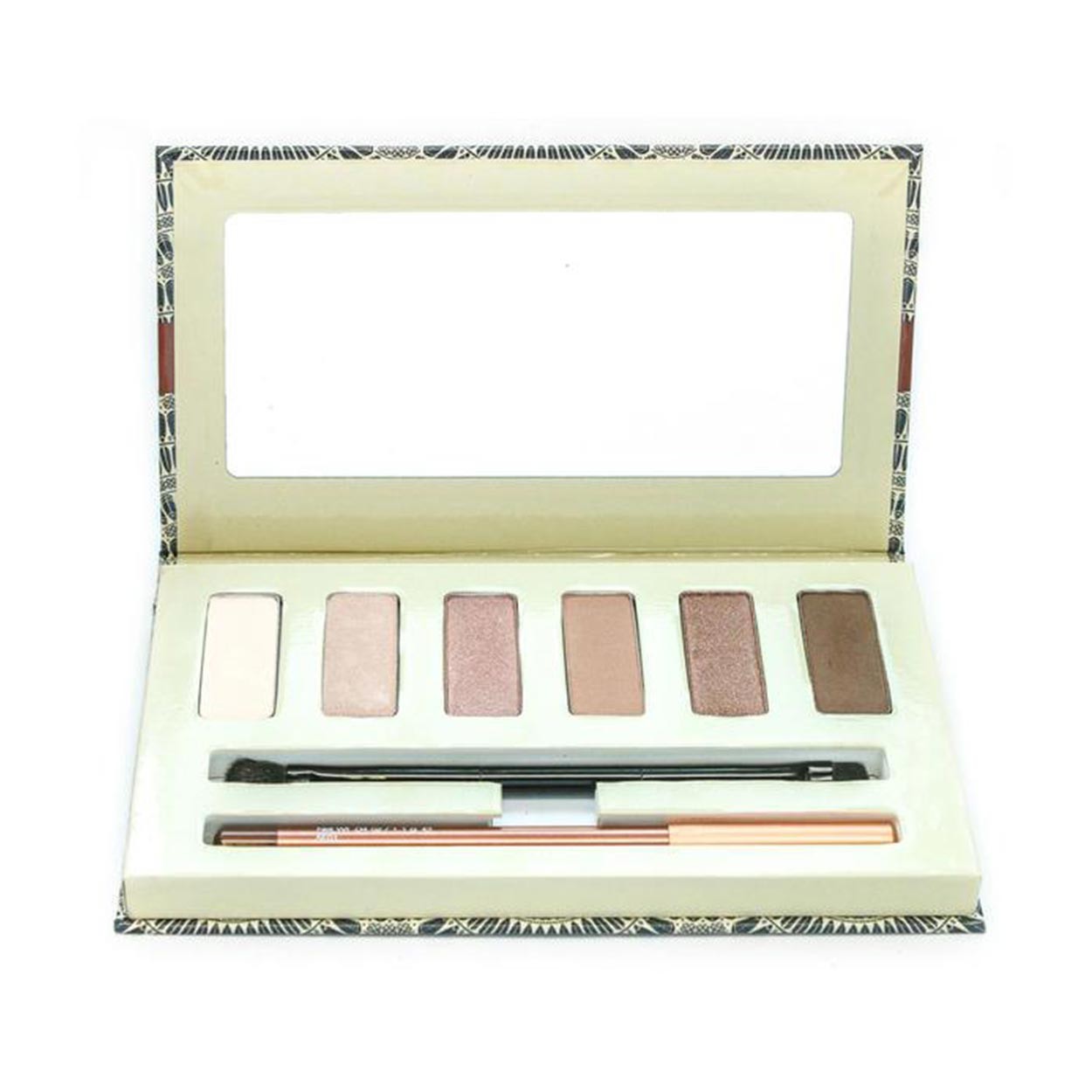 Mineral Fusion Eye Palette
Enhance your eyes from lid to brow with the color coordinated palette of richly pigmented, crease-resistant shades that apply effortlessly.
How to get the look: Sweep the lightest shade from lash line to brow bone using the Eye Base Brush. Apply the medium shade onto eyelid, stopping just beneath the brow bone. Using the Contour Brush, work the deepest shade into the crease. The color coordinated trio of richly pigmented, crease-resistant shades apply effortlessly, individually or together, to enhance eyes.
Gluten Free :: Cruelty Free :: Paraben Free :: Artificial Color Free :: Fragrance Free :: Talc Free :: Hypo-allergenic :: Phthalate Free
Price: $24.99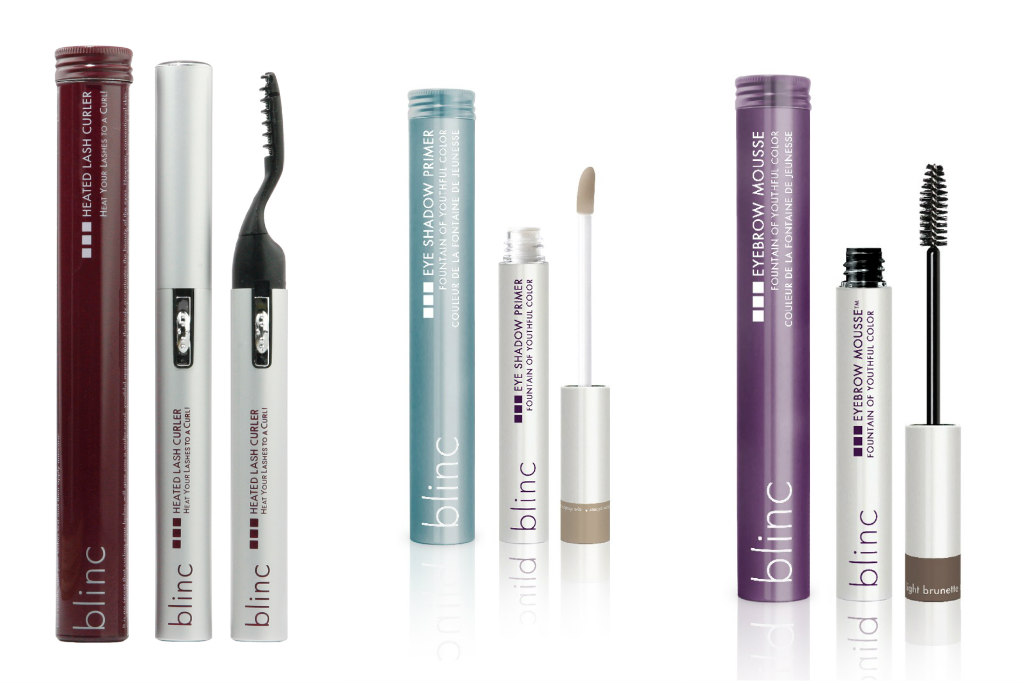 Blinc is not new, but it was for me!
With: blinc eyeshadow primer ($35.95) and blinc eyelash primer ($25)
First be sure to read the how-to because it is a bit tricky.
1. Take the time to prime: Start with a lash and eyeshadow primer; to provide a protective coating on your lashes and create a smooth canvas for your lids.
2. Raise a brow: Frame your eyes and face with manicured brows. Eyebrow Mousse tints, moulds and shapes brows to perfection.
With: blinc eyebrow mousse ($35.95)
3. Fill in the shadows: Ignite your eyes by selecting a colour tone opposite to your eye colour. Add white highlights to the inner corner of your eye to make your eyes appear bigger.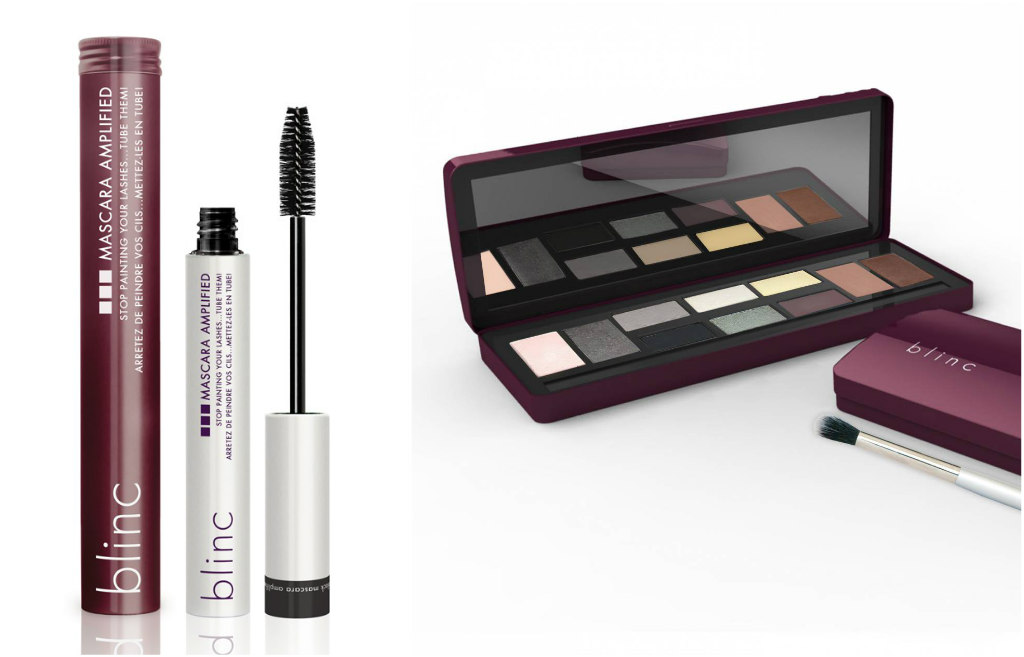 With: blinc shadow fusion pallet ($69.95) and With: blinc liquid eyeliner ($26.00)
4. Line it up: Make eyes look bigger and more glamorous with liquid eyeliner.
With: blinc heated lash curler ($35.95)
5. Curls are for girls: Curled lashes make your eyes look bigger and more youthful. Heated curlers keep your lashes curled for longer.
And for the final touch… With: blinc amplified mascara ($35.95)
Apply tubular mascara for thicker, longer, darker, smudge free lashes. No makeup remover required!