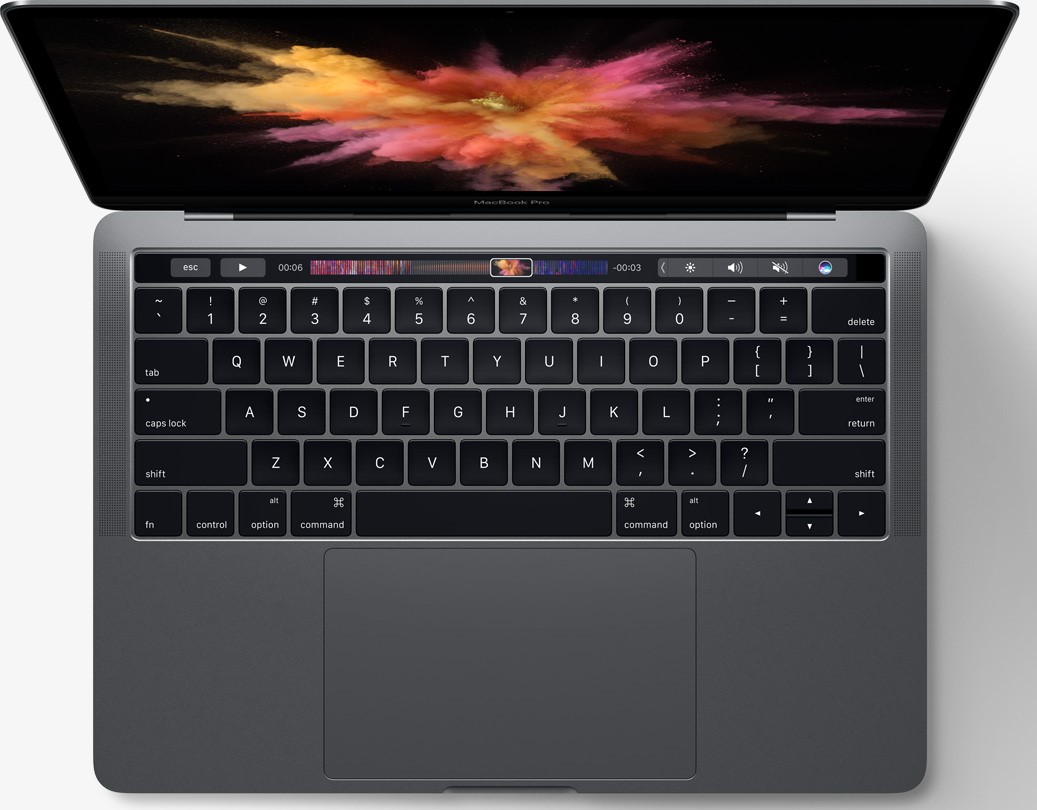 Apple has introduced their next generation MacBook Pro, which replaces the traditional row of function keys with a Retina-quality Multi-Touch display. The device features their brightest and most colorful display yet, the security and convenience of Touch ID, a larger trackpad and an audio system with double the range. The standard USB ports have been replaced with Thunderbolt 3 USB-C ports.
The device is available in two sizes, 13-inch and 15-inch, two colors, space gray and silver, and is available for pre-order. Pricing ranges from $1,499 to $2,799, depending on size and capacity. For more information or to pre-order, visit www.apple.com/macbook-pro/.
The company also unveiled their new TV app, which will allow users to discover and access TV shows and movies from multiple apps on Apple TV, iPhone and iPad. Apple also introduced a new Siri feature for Apple TV that lets viewers tune in directly to live news and sporting events across their apps. The app is expected to launch in December. For more information or to order Apple TV, visit www.apple.com/tv/.