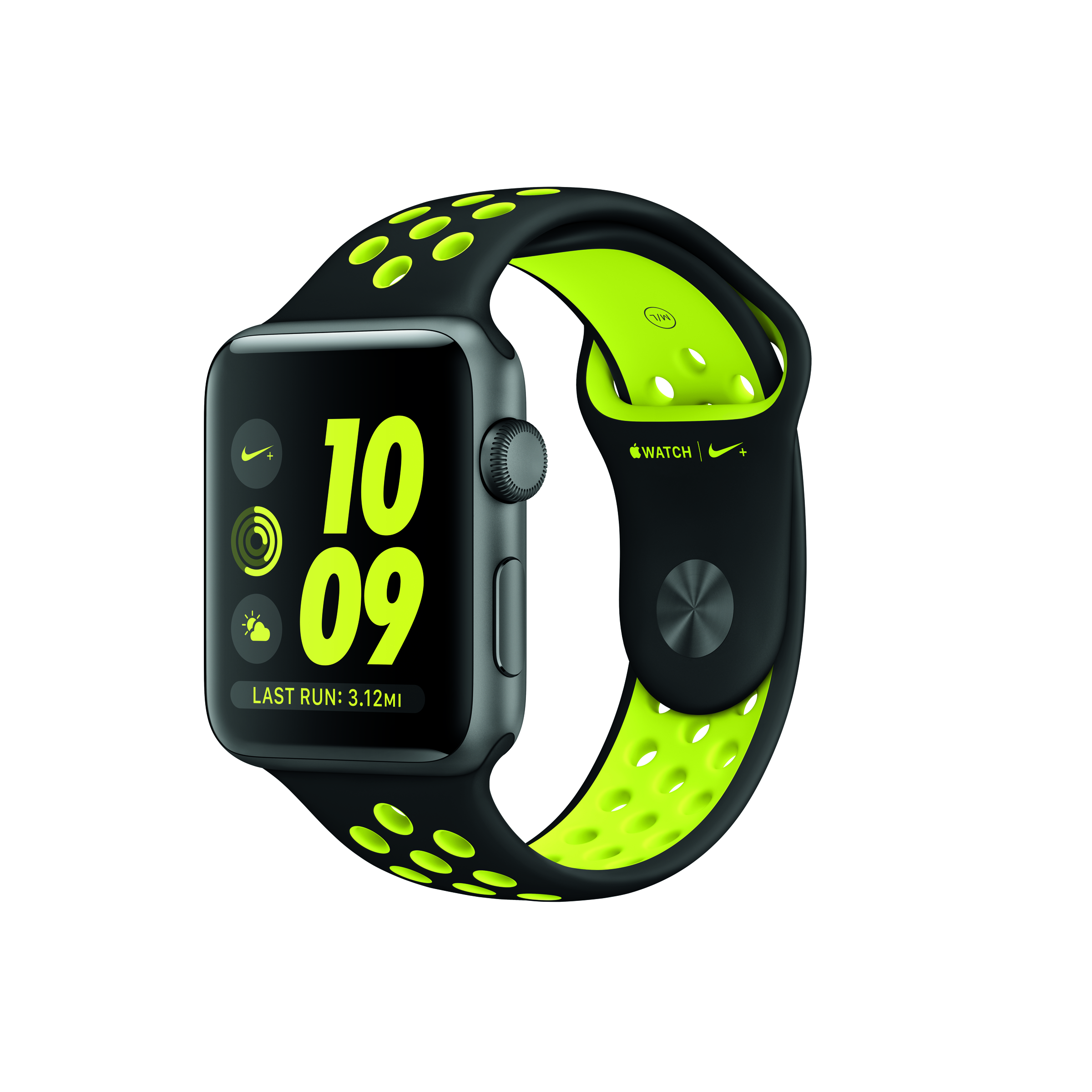 Apple and Nike have debuted the Apple Watch Nike+, which combines all of the unique features of Apple Watch Series 2 with the new Nike+ Run Club app for unrivaled motivation to go for a run, guidance from the world's best coaches and athletes and coaching plans that adapt to your unique schedule and progress. The new device also features exclusive Nike Sport Bands and unique watch faces inspired by Nike's iconic style that can be easily personalized with useful apps like Activity Rings, Heart Rate, Stopwatch and Weather — helping runners stay informed at a glance.
"Running is one of the world's most popular activities for staying in shape and being healthy, and with Apple Watch Nike+, runners will be even more motivated to achieve their performance goals," said Jeff Williams, Apple's chief operating officer.
The watch features built-in GPS to track your pace, distance, and route — even if you don't have your iPhone with you. With the brightest display Apple has ever made, metrics are easy to read, and if you decide to take a post-run dip in the pool, Apple Watch Nike+ is water resistant 50 meters.* The Nike+ Run Club app is seamlessly integrated into Apple Watch Nike+ and offers daily motivation through smart run reminders, challenges from friends and even alerts informing when the weather is right to get outside. Training data, including pace, distance and heart rate are available at a glance, and through shared run summaries, the app promotes friendly competition, even allowing users to send fist bumps to each other, right from the wrist.
"Apple Watch Nike+ with Nike+ Run Club app combine to deliver a powerful device with a simple running solution for all athletes and is another example of Nike's commitment to bringing innovative products to the market," said Trevor Edwards, president of the Nike Brand.
Apple Watch Nike+ will be available in two different aluminum case sizes, 38 mm ($369) and 42 mm ($399) and pairs with four exclusive Nike Sport Band color combinations including Black/Volt, Black/Cool Gray, Flat Silver/White and Flat Silver/Volt.
For more information and to purchase, visist Apple.com, Nike.com, Apple Stores, or select Nike retail stores.
*Apple Watch Series 2 has a water resistance rating of 50 meters under ISO standard 22810:2010. This means that it may be used for shallow-water activities like swimming in a pool or ocean. However, Apple Watch Series 2 should not be used for scuba diving, waterskiing, or other activities involving high-velocity water or submersion below shallow depth. Stainless steel and leather bands are not water resistant.