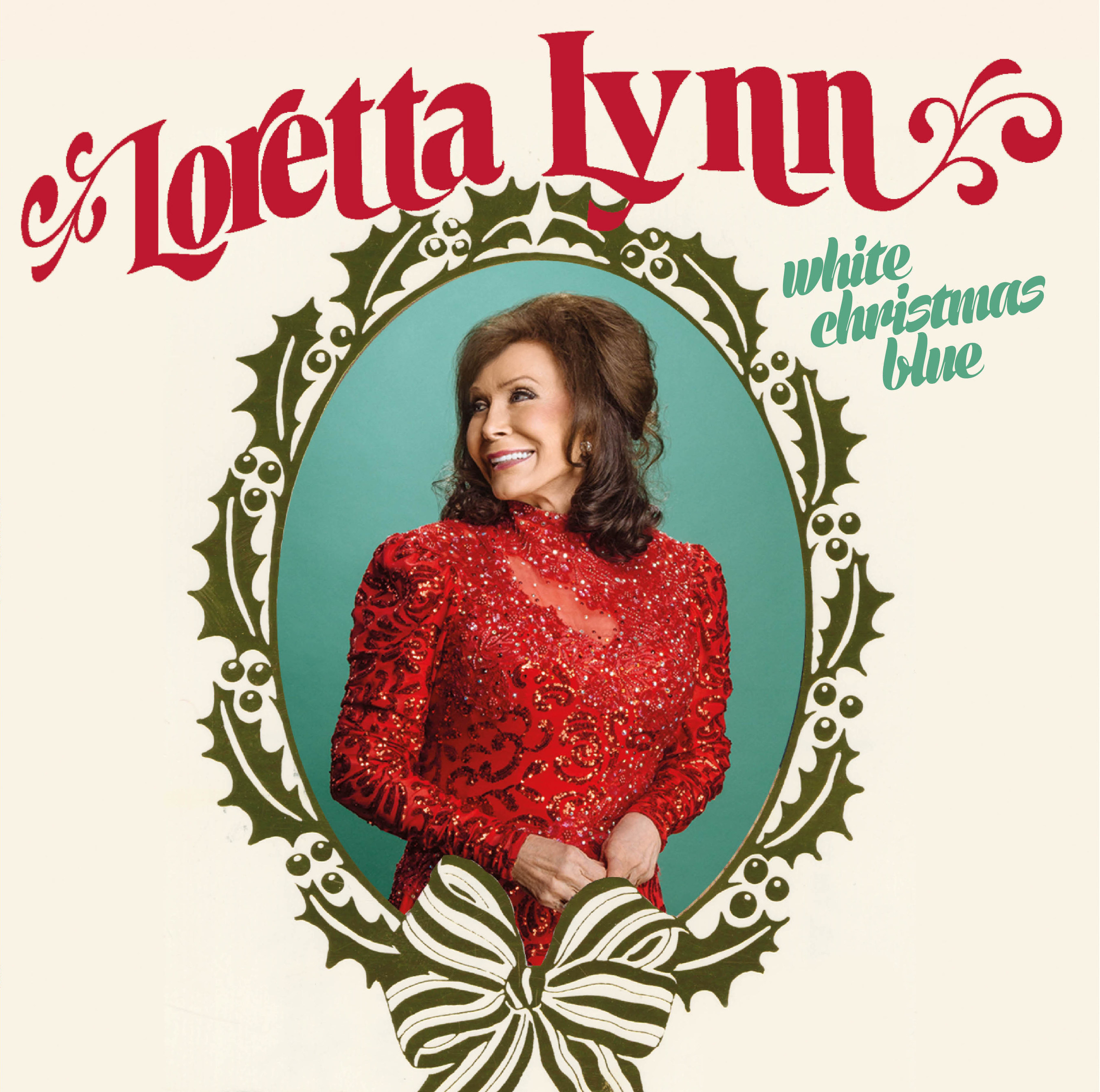 The Queen of Country, Loretta Lynn will celebrate the 2016 yuletide season with the release of her new album. White Christmas Blue, on Friday, October 7.
The album debuts "White Christmas Blue," a future yuletide classic newly penned by Loretta Lynn and Grammy Award winner Shawn Camp (who's written #1 country hits for Garth Brooks, Josh Turner and Brooks & Dunn, collaborated with Loretta since 2007, and provides acoustic guitar and backing vocals on White Christmas Blue). White Christmas Blue is the second volume of the Cash Cabin Recordings and part of a planned multi-album deal with Legacy Recordings (a division of Sony Music Entertainment).
White Christmas Blue will be released on CD, LP and digitally and is available for pre-order now at: http://smarturl.it/ll_wcb_amzn?IQid=pr.1.
Loretta's first collection of seasonal songs since 1966 (and her second release this year for Legacy), White Christmas Blue premieres 12 studio performances including new versions of two original compositions ("Country Christmas" and "To Heck with Ole Santa Claus") which first appeared on Country Christmas; soulful interpretations of traditional carols ("Away in a Manger," "O Come All Ye Faithful," "Silent Night"); in-the-moment contemporary takes on seasonal pop standards ("Winter Wonderland," "Frosty the Snowman," "Jingle Bells," "White Christmas") and the title track. The album concludes with Loretta's heartfelt recitation of the beloved seasonal story "'Twas the Night Before Christmas."
White Christmas Blue is the celebratory successor to Loretta's first Legacy release, Full Circle (her 40th Top 10 country album and her highest-charting album ever on the Billboard 200). At the time of Full Circle's release, in March 2016, it had been more than a decade since Loretta Lynn had recorded or released any new studio music. An emotional and personal journey through Christmases past, present and future, White Christmas Blue is an essential addition to any Loretta Lynn library or holiday album collection.
Like Full Circle, White Christmas Blue pays homage to Loretta's deepest musical roots and influences and was recorded at the Cash Cabin Studio in Hendersonville, Tennessee, produced by Patsy Lynn Russell and John Carter Cash.
White Christmas Blue is available for pre-order now:
CD: http://smarturl.it/ll_wcb_amzn?IQid=pr.2
LP: http://smarturl.it/ll_wcb_lp_amzn?IQid=pr
Digital: http://smarturl.it/ll_wcb_itns?IQid=pr