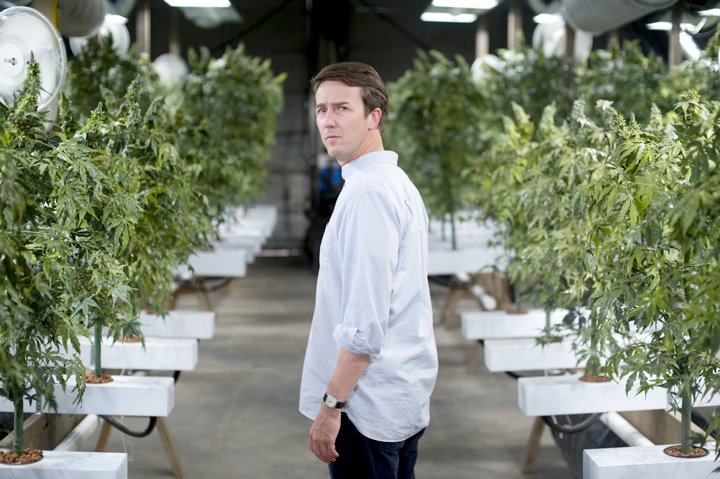 The Hamptons International Film Festival (HIFF) announced that three-time Academy Award®-nominated actor Edward Norton will be honored with a Career Achievement Award.
Norton, a prolific actor, director, producer and activist, is known for his roles in Alejandro González Iñárritu's BIRDMAN OR (THE UNEXPECTED VIRTUE OF IGNORANCE), which screened at the festival in 2014, David Fincher's FIGHT CLUB, Spike Lee's THE 25TH HOUR and other highly regarded films such as AMERICAN HISTORY X and PRIMAL FEAR. His last two films, BIRDMAN and THE GRAND BUDAPEST HOTEL, were nominated for 18 Academy Awards and won 8, including Best Picture for BIRDMAN. He has also produced films including THE PAINTED VEIL, THANKS FOR SHARING, LEAVES OF GRASS, the documentary MY OWN MAN, and KEEPING THE FAITH, a film that he directed, starring Ben Stiller and Jenna Elfman. Norton will be seen next in David Frankel's upcoming film COLLATERAL BEAUTY alongside Will Smith, Kate Winslet, Keira Knightley and Helen Mirren, in theaters December 2016. Norton is also the founder of CrowdRise, a social fundraising site for grassroots philanthropy that is now one of the largest crowdfunding platforms in the world, having raised over $500 million for over 30,000 non-profit organizations and charities. Norton will be honored on Sunday, October 9th at a dinner that will be attended by friends and industry peers.
Past recipients of this award have included Vanessa Redgrave, Stanley Tucci, Ted Hope, James Schamus, Robert Altman, Gena Rowlands, Richard Gere, Matthew Broderick, Ellen Burstyn, Joel Schumacher, Alec Baldwin, Ann Roth, Sharon Stone, Bob Balaban, and James Coburn.
"Edward Norton is an incredibly accomplished actor and filmmaker, whose performances have been both iconic and award winning. We are thrilled to have the opportunity to honor him this year at the Hamptons International Film Festival," said HIFF Executive Director Anne Chaisson.
This year's Narrative Competition films include the U.S. Premiere of Kristina Grozeva & Petar Valchanov's GLORY, Houda Benyamina's DIVINES, and Andrea Testa & Francisco Márquez's THE LONG NIGHT OF FRANCISCO SANCTIS; the North American Premiere of Henrik Martin Dahlsbakken's LATE SUMMER; and the East Coast Premiere of Simon Stone's THE DAUGHTER. The Narrative Competition films are presented by The Wall Street Journal.
Documentary Competition films include the North American Premiere of Charlie Siskel's AMERICAN ANARCHIST; the New York Premiere of Moritz Siebert, Estephan Wagner & Abou Bakar Sidibé's THOSE WHO JUMP, Keith Maitland's TOWER, and Otto Bell's THE EAGLE HUNTRESS; as well as Dean Fleischer-Camp's FRAUD. The Documentary Competition films are presented by Investigation Discovery (ID) Films.