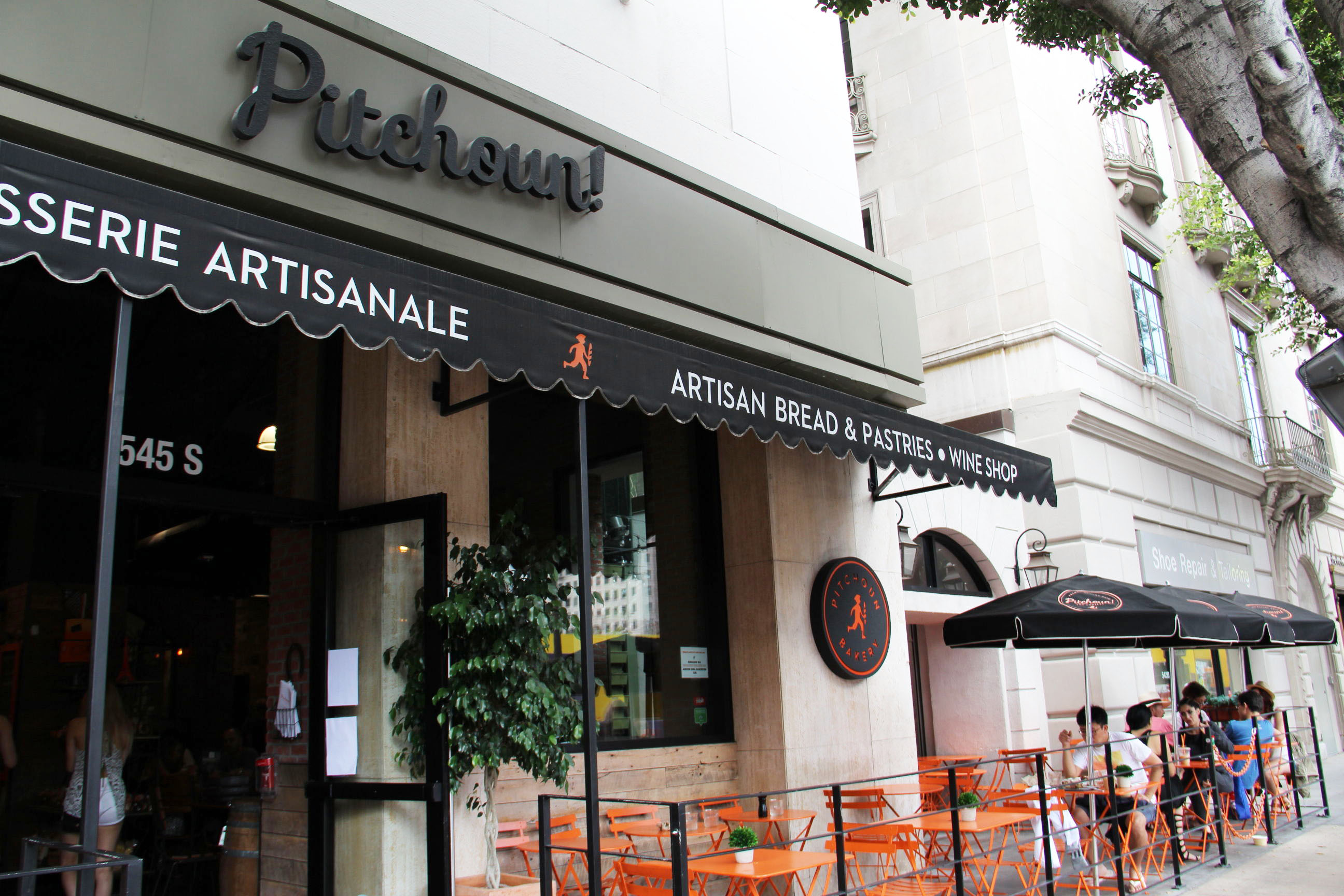 Being French myself, I truly enjoy French food, especially French pastries. Though we have a lot of bakeries to choose from, few establishments serve authentic French specialties. Between you and me, there is nothing more annoying than mediocre French Food. Knowing that the owners of Pitchoun! Bakery, Frédéric and Fabienne Soulies are from France, there was a good chance I would not be disappointed. Pitchoun! (An affectionate Provençal name used to describe a youngster), is an artisanal French family-owned bakery and pastry shop in all of its splendor.
Over Labor Day weekend, Pamela and I made it a point to drive to downtown Los Angeles and check out the popular establishment. Our visit was long overdue and I have to admit that I was looking forward to it. Luckily, it was Sunday so the traffic was not bad and we found a parking spot close by. As we approached Pitchoun!'s terrace, you could see from afar the authentic French décor of orange garden style chairs and tables on the sidewalk which screams, "Welcome to France!" Walking through the doors, Pitchoun! had a traditional ambience with a warm feeling and a wonderful aroma of freshly baked bread, which overtakes you.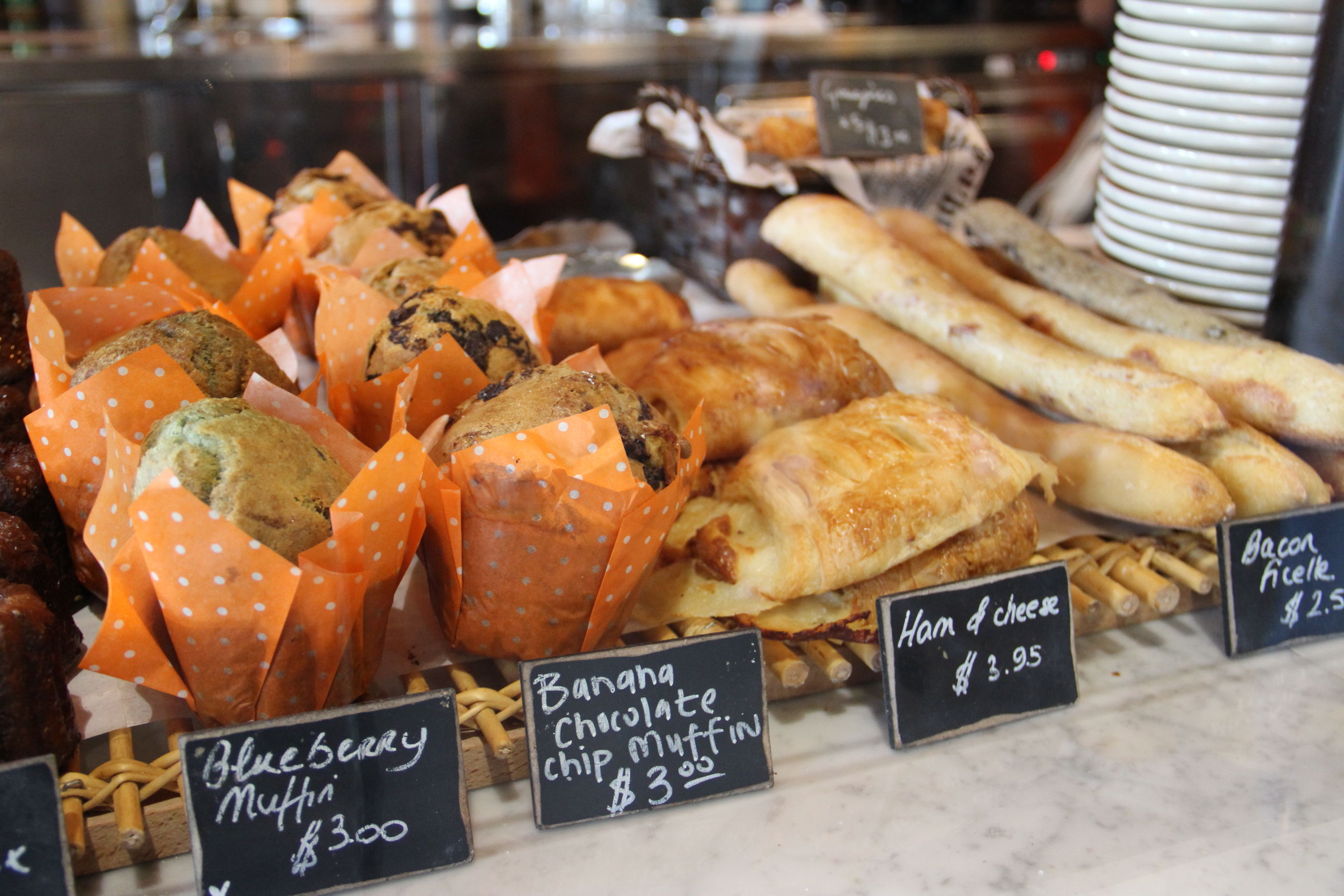 On my left, my eyes were immediately attracted to an incredible display of gorgeous looking pastries, croissants, petits pains au chocolat, and baguettes. An extensive menu dominated the entire left side of the wall while a large fireplace separated the right side and the patio. You can bring a book, relax and still feel as if you were in your own home. Here, time stands still so that you can take time to savor a cappuccino and a pastry, or sip a glass of rosé with a cheese plate.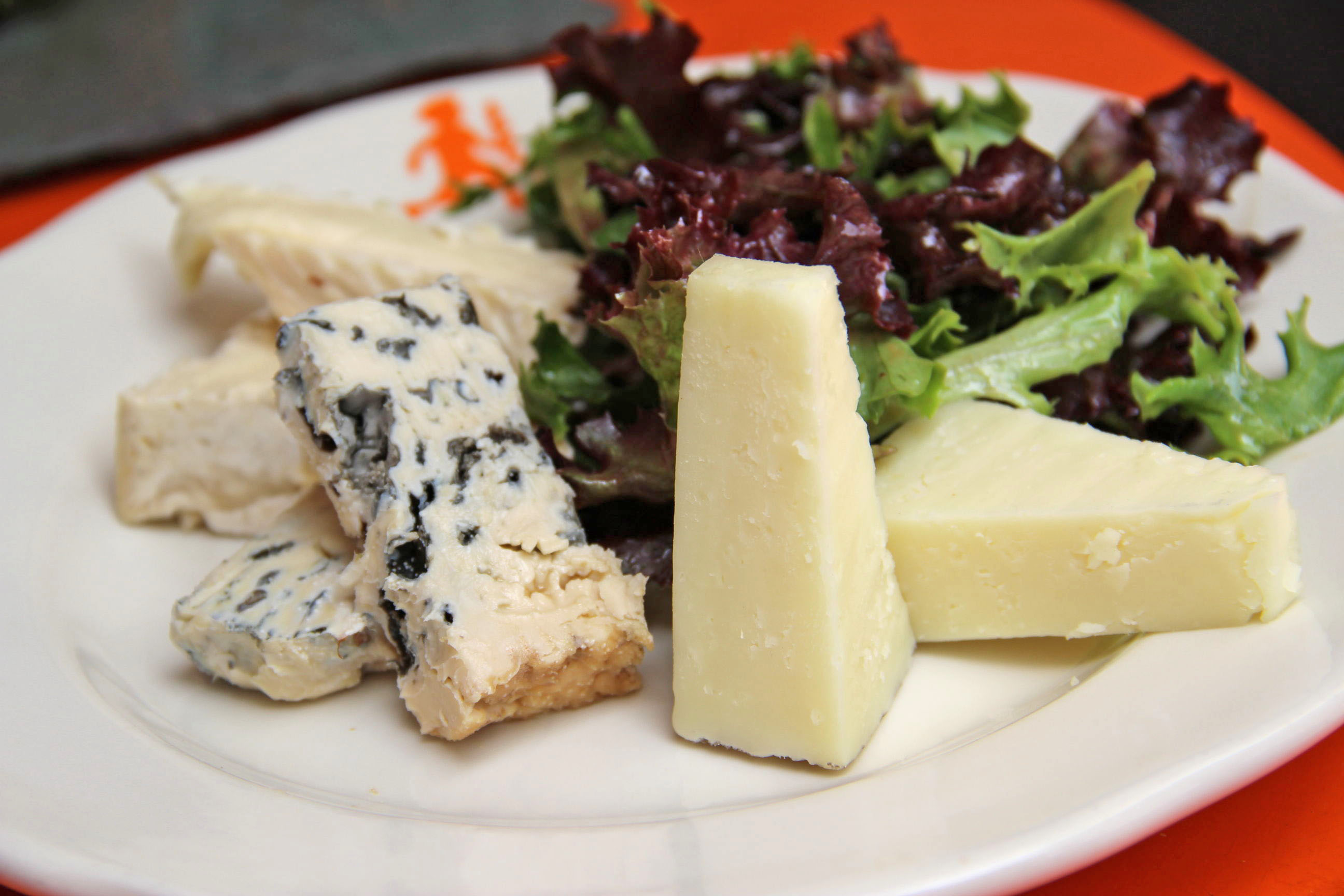 If you prefer the outdoors, as we did, you may decide to sit on the quaint little side patio away from the street noise. After being seated, we had a chance to chat with the wine manager, Christophe Gérard who gave us a bit of history about the ownership. He explained that Frédéric Soulies was born to a family of bakers, and when time came, he naturally followed in his father's footsteps. After graduating with honors from L'Ecole de Boulangerie Patisserie de Paris, he worked under some of the most renowned Chefs Patissiers in Paris. The bread is freshly baked seven days a week. While Frédéric oversees the food preparation, Fabienne, who holds a degree in international management from the Institut Superieur de Gestion in Paris, and an M.B.A. in international business from Golden Gate University in San Francisco, is in charge of the management. She also oversees the bakery's sales and marketing strategy.
The menu is varied, offering, in addition to pastries, homemade soup du jour, salads such as the signature Monaco salad, with Prosciutto, Cantaloupe, Peas, Tomatoes, Mozzarella, Arugula with Pistou Vinaigrette, as well as lesser-known French specialties such as Merveilles, Kouign-mann and Tarte Tropézienne. If you do not eat meat, no problem. Try their Vegan Carpaccio, with a selection of Veggies, Lemon, Parmesan and of course Olive Oil.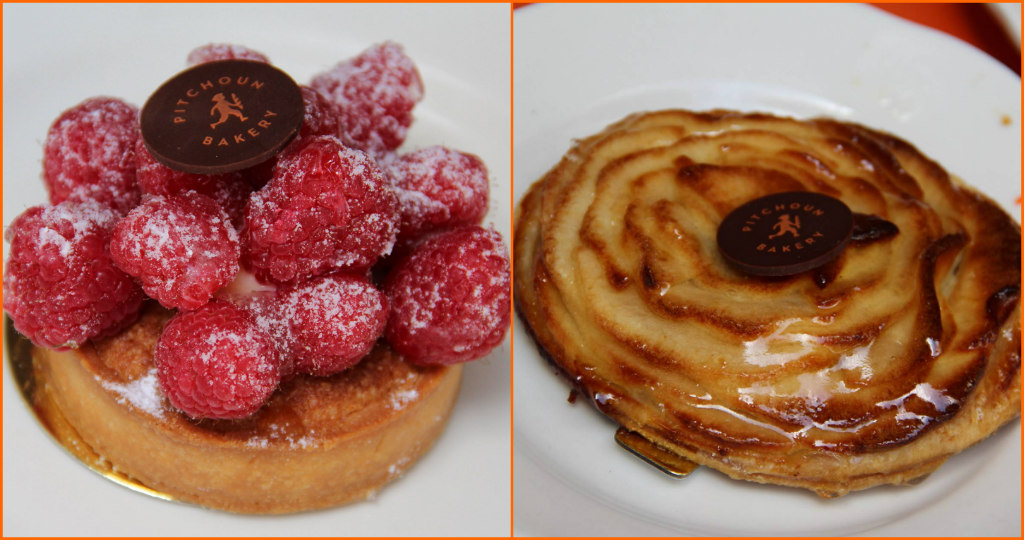 Sandwiches being a part of the traditional café menu, Pamela and I shared a Croque-Monsieur, made with Traditional French Cooked Ham, Gruyere, Bechamel Sauce, Butter, and Pain de Mie. It was quite amazing! We also shared a wonderful cheese plate with fresh baguette and the California Tartine with seared tuna. And, of course, we had to taste several pastries; Rasberry Tart, Flan Caramel, Millefeuille, Tarte Fine aux Pommes, éclair au chocolat and macarons; each one better than the last. This is why the expression, "To Die For" exists.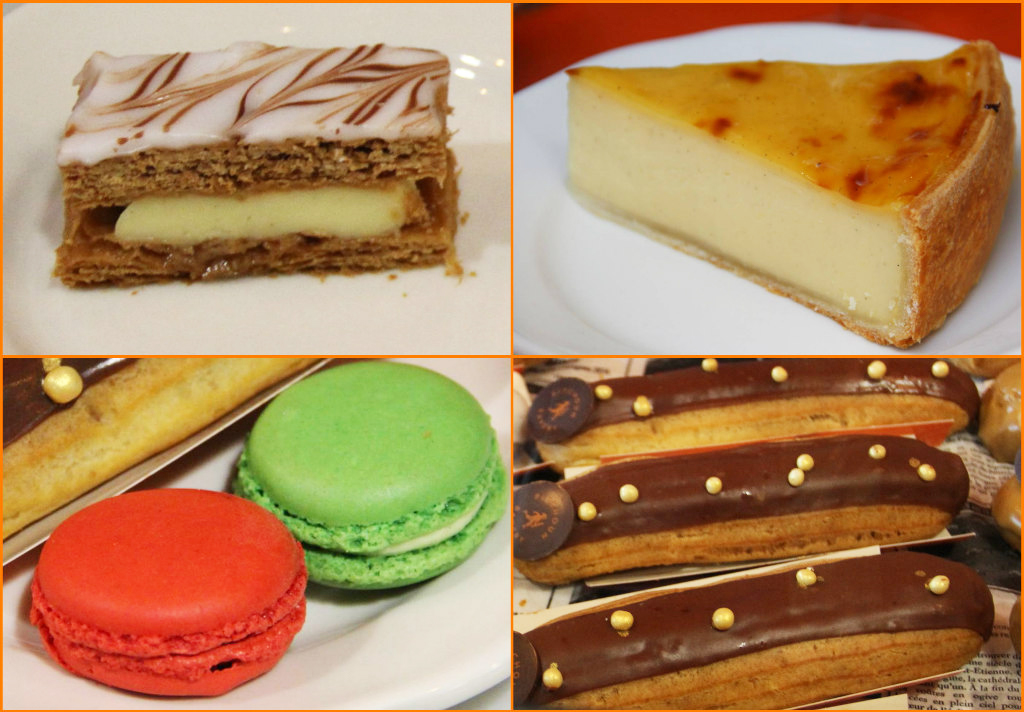 An assortment of fresh squeezed fruit juices, La Colombe Coffee and a full tea bar with 24 varieties of Might Leaf and Kusmi Teas are available. If you prefer wines with your meal, they have more than 80 organic and niche wines.
For everyone's pleasure Pitchoun! also does catering for corporate and personal events and offers customized cakes for any occasion. We loved it and cannot wait to go back!
http://www.pitchounbakery.com/