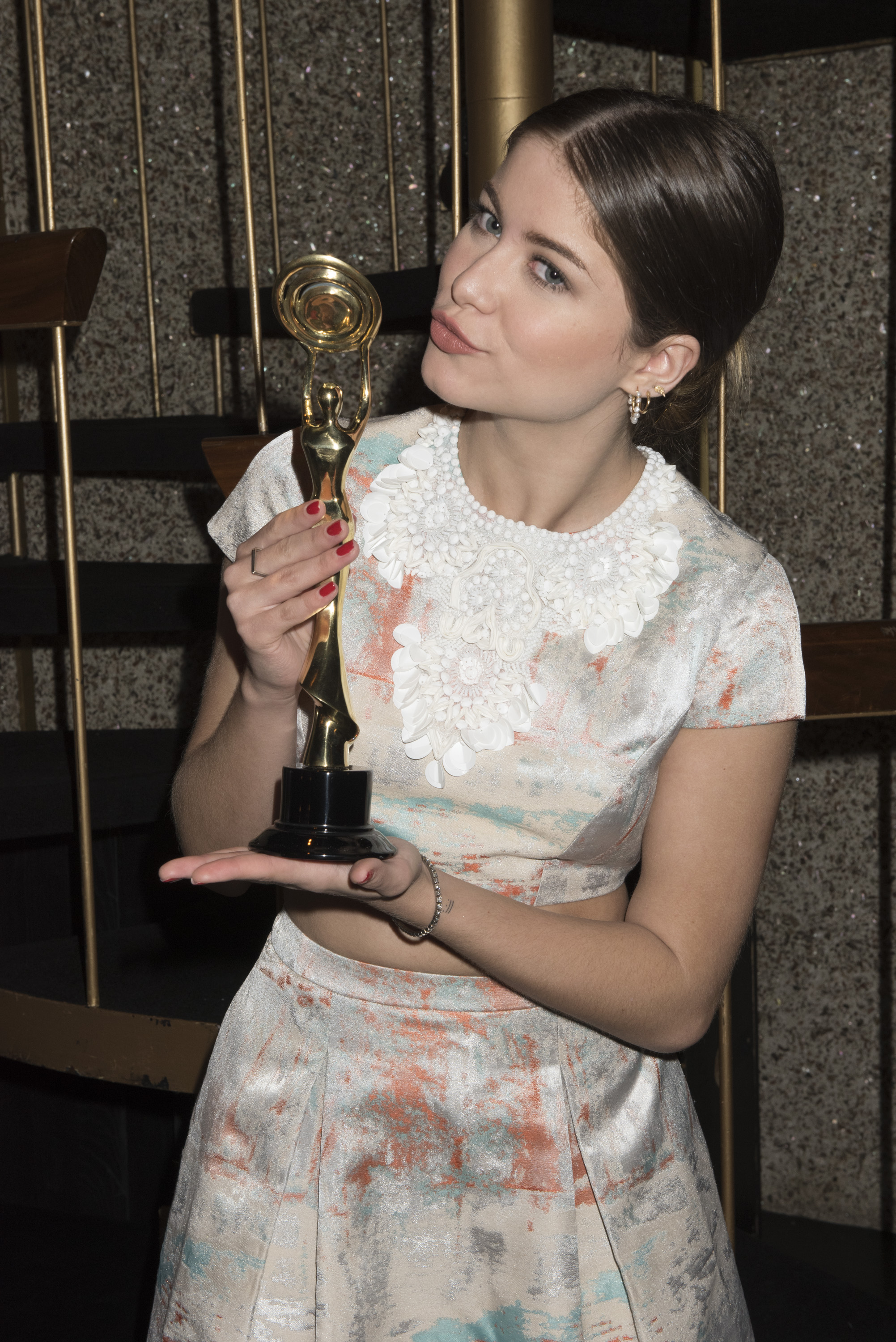 Sofia Reyes, our 2016 Hollywood Beauty Awards NEW BEAUTY is now the face of Garnier's Fructis Mexico #NoCortes campaign. She just released "Louder!"… the official theme song of the campaign.
Click here to listen:
iTunes: http://apple.co/2bWNnn8
Spotify: http://spoti.fi/2bWOrqU
"Louder!" features: the legendary Spencer Ludwig, Capital Cities trumpetist, and Francesco Yates, the acclaimed Canadian recognized for his global hit single: "Sugar" (with Robin Shulz) which has received over 200 million views on Youtube. "Louder!" will be part of Sofia's first album, releasing shortly.
"This song represents the completely fun side of what music should be. It´s a song that happened in a very natural non-forced way. That's why it feels so free, so fun. Roman X randomly sent us the track and Charlie [my manager] and me sat down and wrote it for fun, and it just happened. 'Louder!' channels all the freedom of being who you are, doing what you love and living every single moment. Working with Spencer and Francesco was not only a delight but a privilege. They brought so much to the table and they have the vibe we want to channel: Don't let anything ever stop you, live the life to the max, enjoy it as nothing makes more noise than love. #LoveIsLoud"," Sofia said.
She was ominated as New Artist of The Year for the "Latin American Music Awards" which will air on Telemundo, October 6th. Amongst the nominees are: Enrique Iglesias, J. Balvin and Becky G.
You can vote for Sofía at: latinamas.com/vota