For me there is nothing more relaxing than entering a fragrant filled bedroom. It is the most soothing and pleasant experience before going to bed. I was recently gifted with the Art Naturals Essential Oil Diffuser, an aroma diffuser for therapeutic use that creates powerful ultrasonic vibrations, creating a fine mist of your favorite essential oil.
Did you know that the aroma of essential oils helps to relieve stress, as well as joint pain, nasal and chest congestion? It is also effective as an all-natural insect repellant, deterring bugs and mosquitos. It provides LED lighting, so you can choose from 7 soft colors. Though I decided to place it in my bedroom, you can put it anywhere; in the living room, your office or even your patio. The modern sculptural design has an integrated soft LED lighting.
Price: $28.00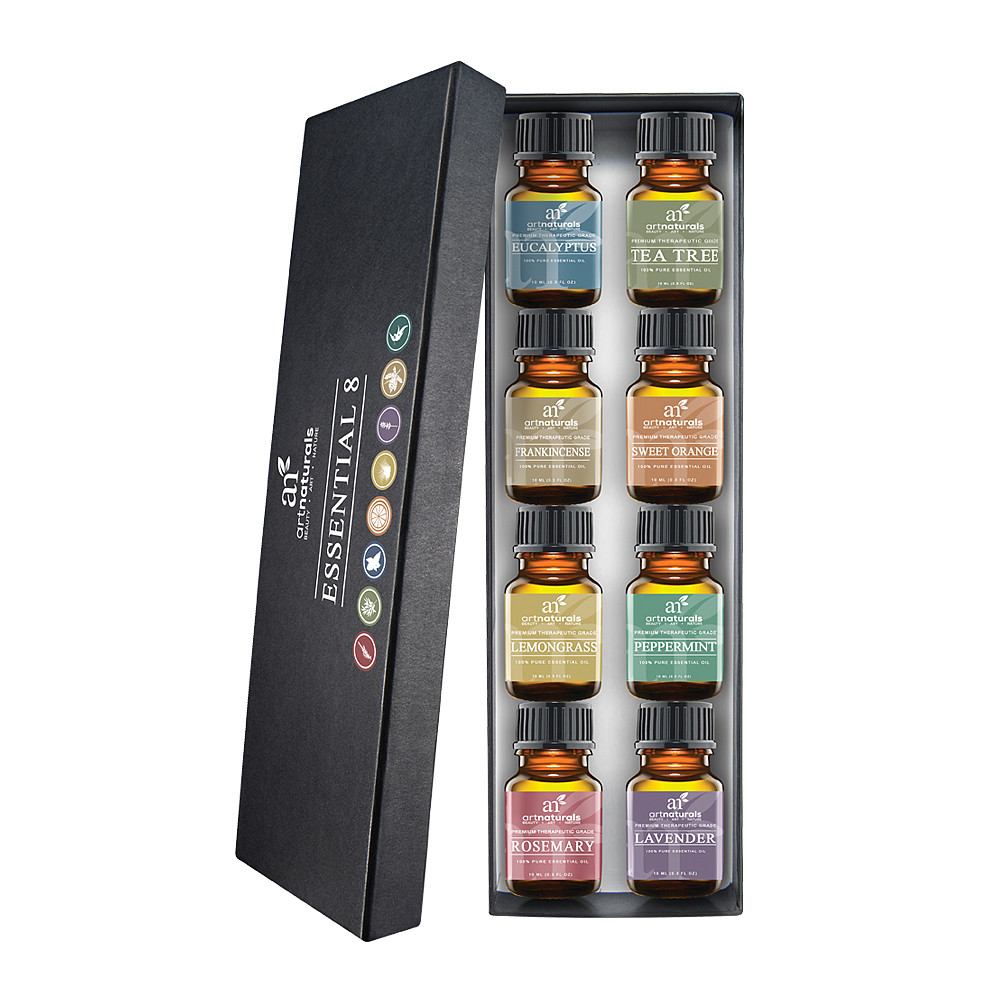 The Power of the Oils:
My diffuser came with The Essential 8, a collection of their finest oils which included Frankincense, Lavender, Eucalyptus, Lemongrass, Peppermint, Sweet Orange, Tea Tree, and Rosemary Oils, each delicately harvested then steam distilled using the latest techniques to bring you maximum unfiltered, undiluted, all natural relief and comfort and specially designed for use in diffusers, vaporizers, humidifiers or topical use.
ArtNaturals offers many advantages from respiratory benefits of Eucalyptus and Peppermint Oils, to the stress reducing properties of Lavender and Tea Tree.
The oils have also proven to help a variety of ailments including, soothing relief of Minor Burns, cuts, insect bites/Bee Stings, Eczema, Nausea, Nosebleeds, Dandruff, stress relief and anxiety, nasal and chest congestion.
When used in diffusers, essential oils render an allergen free alternative to chemically rich air fresheners. You can combine them together creating the perfect aroma for any occasion.
Price: $20.00