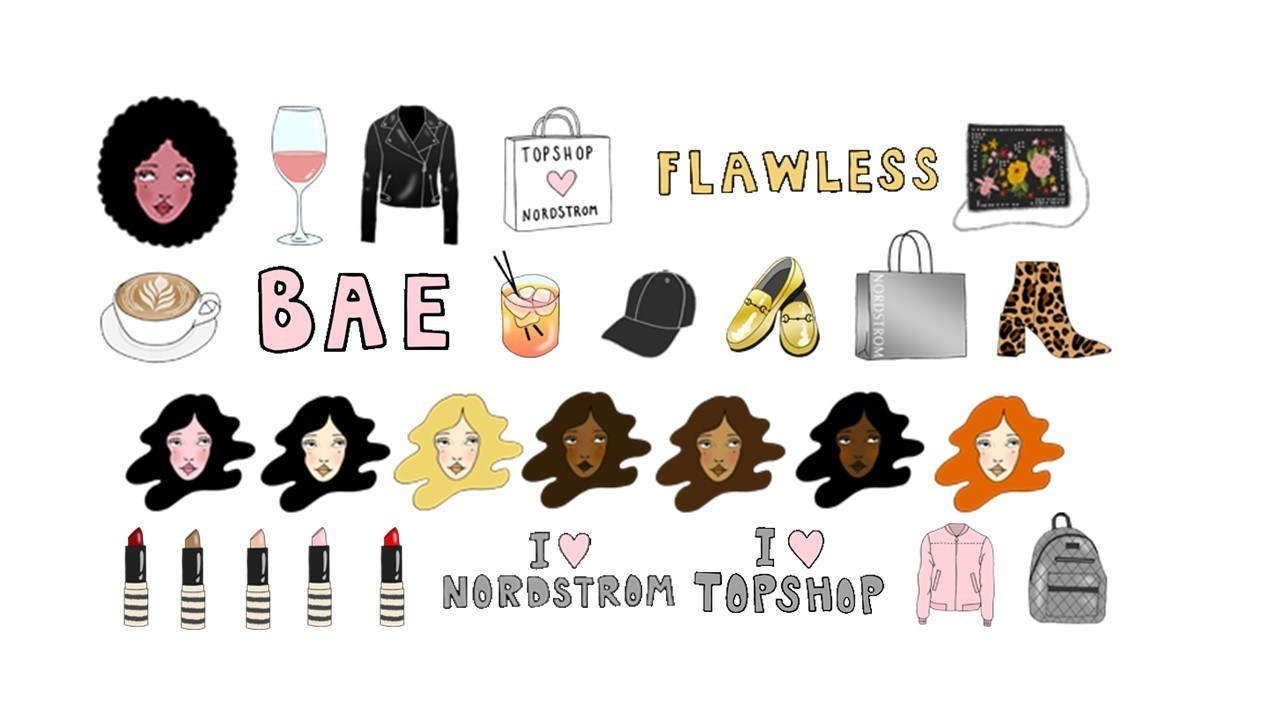 Topshop and Nordstrom launched a co-branded emoji keyboard app featuring fashion and lifestyle emojis, stickers and GIFs resembling actual Topshop product sold at Nordstrom.
The keyboard includes 95 emojis and nine GIFs including a Topshop jacket, floral purse, Topshop Beauty lipsticks, shopping bags, a variety of phrases, faces, drinks and more.
On September 18th, Topshop UNIQUE's September 16 Runway-to-Retail collection will show on schedule at London Fashion Week, this same day an update will become available to add seven apparel emojis featuring styles from the catwalk collection. All illustrations were created by Los Angeles-based artist, Natasha Lillipore, and a holiday emoji refresh is also slated for later this year.
The keyboard is available for iOS and Android and can be downloaded for free from the iTunes and Google Play App Store until February 28, 2017.