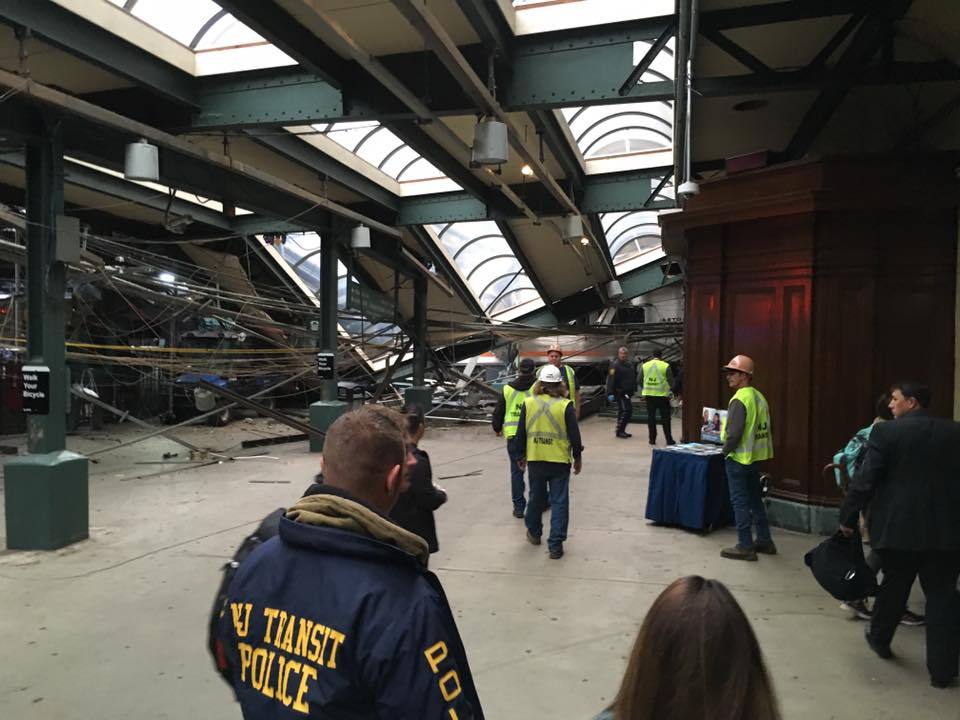 According to reports, more than 100 people have been injured after a commuter train crashed into a rail station in New Jersey on Thursday morning.
State Assemblyman Raj Mukherji for Hoboken, told the Associated Press that at least one person was killed and two were critically injured.
NJ.com tweeted this morning:
.@GovChristie says there is no indication the #NJTransit train crash in #Hoboken was anything other than an accident
NJ Transit tweeted:
Rail service remains suspended in and out of Hoboken due to a NJT train accident at Hoboken station.
For any questions or comments or information about the recent accident at Hoboken Terminal, please call 855-336-1774 (toll free).