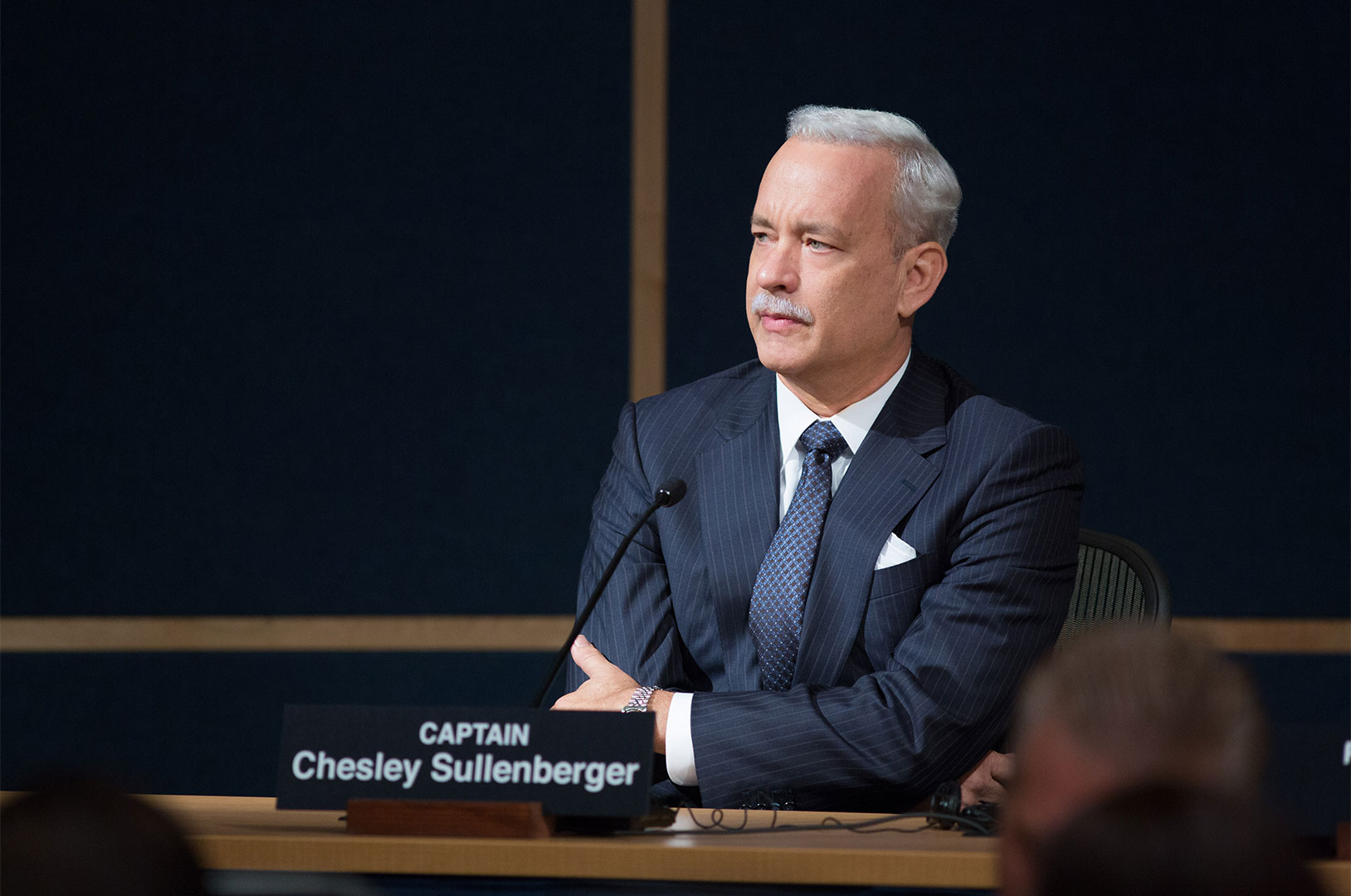 Tom Hanks straps into the pilot seat to recount Captain Chesley "Sully" Sullenberger's miraculous 2009 emergency landing of US Airways flight 1549 in the Hudson River in "Sully," a vivid and elegantly executed bio-drama featuring Aaron Eckhart and Laura Linney.
Helmed with the virtuosity of a filmmaker in his prime, for his 35th feature, 86 year-old director and screen icon Clint Eastwood trains his calm and collected directorial eye on this story of an everyman thrown into extraordinary circumstances, and the results are as thrilling and affecting as one could hope. Incorporating elements of a trial drama and psychological thriller, Todd Komarnicki's soaring script, based on Sullenberger's memoir "Highest Duty," structures the story in a way that makes the well-documented incident feel fresh while also shedding light on some of the lesser known aspects of Sully's airborne ordeal. Box office should reflect the world's endless fascination with this moving tale of courage under duress.
To refresh, on January 14th, 2009, US Airways flight 1549 departed New York's LaGuardia Airport en route to Charlotte Douglas International Airport with one hundred fifty passengers and five crewmembers aboard. Shortly after takeoff, and with First Officer Jeff Skiles in command, the Airbus A320 struck a flock of Canadian geese, causing the plane to lose thrust in both engines at only 3000 feet. After taking command of the aircraft from Skiles, Captain Sullenberger, the more experienced of the two pilots, quickly determined that the plane didn't have enough altitude to safely return to LaGuardia or nearby Teterboro Airport, and the only smooth enough area to execute a landing was the Hudson River. After pulling off the miraculous touchdown, over 1200 first responders combined their efforts to bring the entire 155 passengers and crewmembers to safety.
Although the incredible story was covered in the media ad nauseam in the days and weeks that followed, what many people don't know about the incident is that Sully (Tom Hanks) and co-pilot Jeff Skiles (Aaron Eckhart) were subjected to an investigation by the National Transportation Safety Board over whether the pilots deviated from standard procedure. The NTSB hearing serves as the dramatic centerpiece for this riveting account.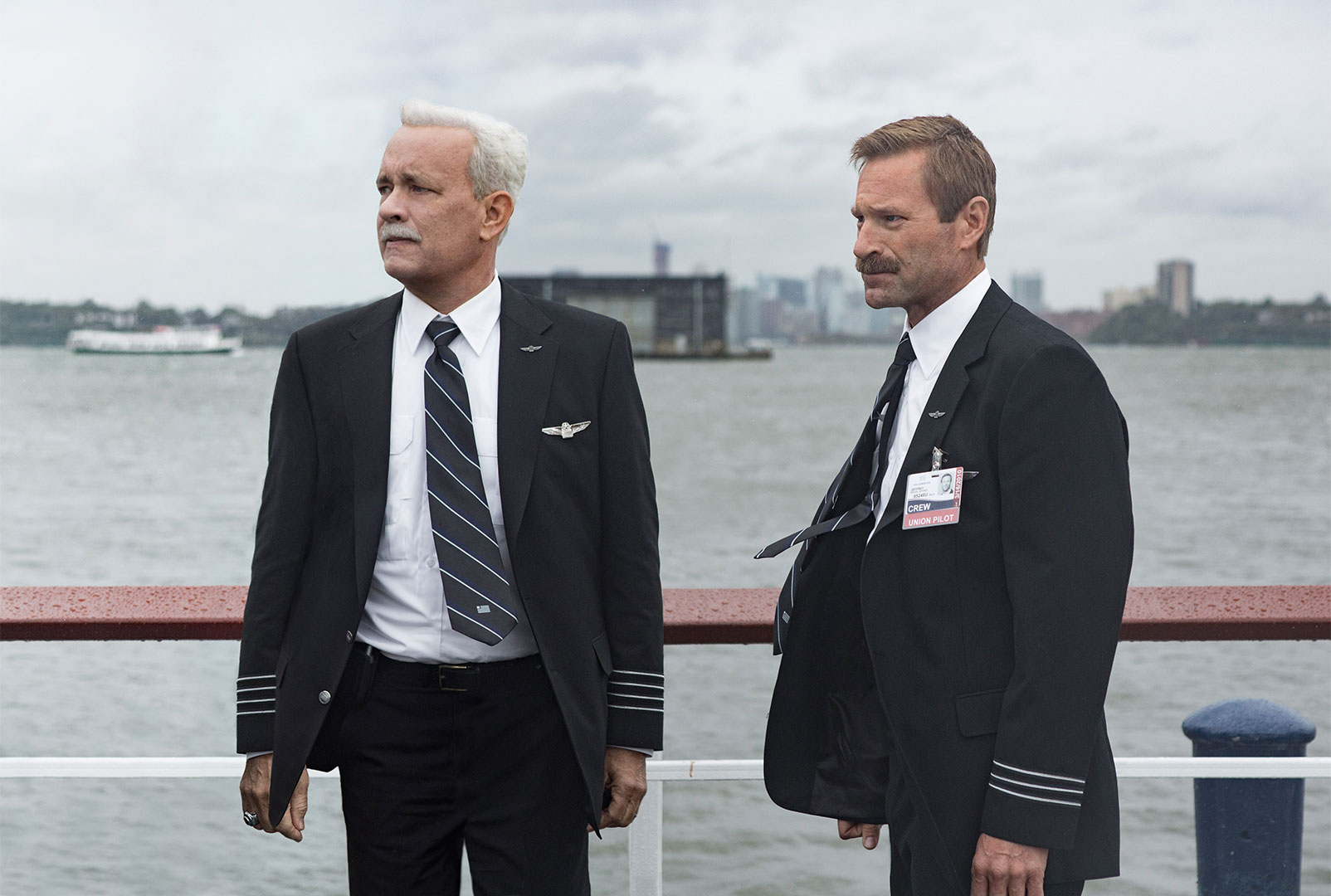 In between reconstructing the event from multiple perspectives, the film follows Sully in the days after the "Miracle on the Hudson," when he was being painted a national hero in the press at the same time that the NTSB was angling to vilify him. As Sully grapples with the prospect of the NTSB clipping his wings, the film delves into the psychological effects of his harrowing ordeal, his ambivalence with his sudden celebrity, and the strain the incident places on his family life.
From first glance, the story of US Airways Flight 1549 doesn't seem like it has enough fuel to survive a feature length running time. After all, the flight itself lasted just 208 agonizing seconds. But thanks to the efficiency of Todd Komarnicki's ("Perfect Stranger") well-structured screenplay, "Sully" never comes across as overly dramatized or riding on fumes. And even though the film depicts the NTSB hearing as having happened shortly afterward when it actually didn't take place for eighteen months, Komarnicki still manages to incorporate enough flashbacks and multiple character perspectives to camouflage this understandable use of creative license. Also, considering that much of the film's dramatic heft comes from Sully's battle with his conscience in the face of the NTSB allegations, this slight reality distortion helps "Sully" achieve maximal emotional payoff.
Working once again with cinematographer Tom Stern ("American Sniper"), Clint Eastwood directs "Sully" with the kind of no-frills, workaday competence on display in his pilot protagonist. And despite being filmed on IMAX cameras, Eastwood's work never feels showy or self-indulgent, especially when the temptations must have been high, like with the dramatic emergency landing sequence or when Sully suffers disturbing plane crash nightmares. Granted, he does stage the landing multiple times from various vantage points, but it makes perfect sense within the story's context, and at a crisp 96 minutes, it never feels exploitative.
The performances in "Sully" are of the highest order, and expectedly none more so than in Tom Hanks' coolheaded yet psychologically tortured depiction of the reluctant hero. Is Hanks' portrayal of Sully so transformational that you forget you're watching Tom Hanks? Not for a second. But considering the everyman quality that Sullenberger and Hanks share, the role is pretty much a perfect fit, and the material is well-served by the veteran actor's skill set. A few actors on hand lend some helpful support – Aaron Eckhart is great as Sully's wingman Jeff Skiles, Laura Linney nicely relates the Sullenberger's marital woes as wife Lorrie, and Michael Rapaport makes a welcome cameo as a bartender who serves Sully his namesake drink – but Hanks is clearly in command of this vehicle.
An amazing true story that goes beyond the news coverage, "Sully" is a winner thanks to the formidable combination of Tom Hanks and Clint Eastwood.
Rated PG-13 for some peril and brief strong language
Running Time: 96 minutes