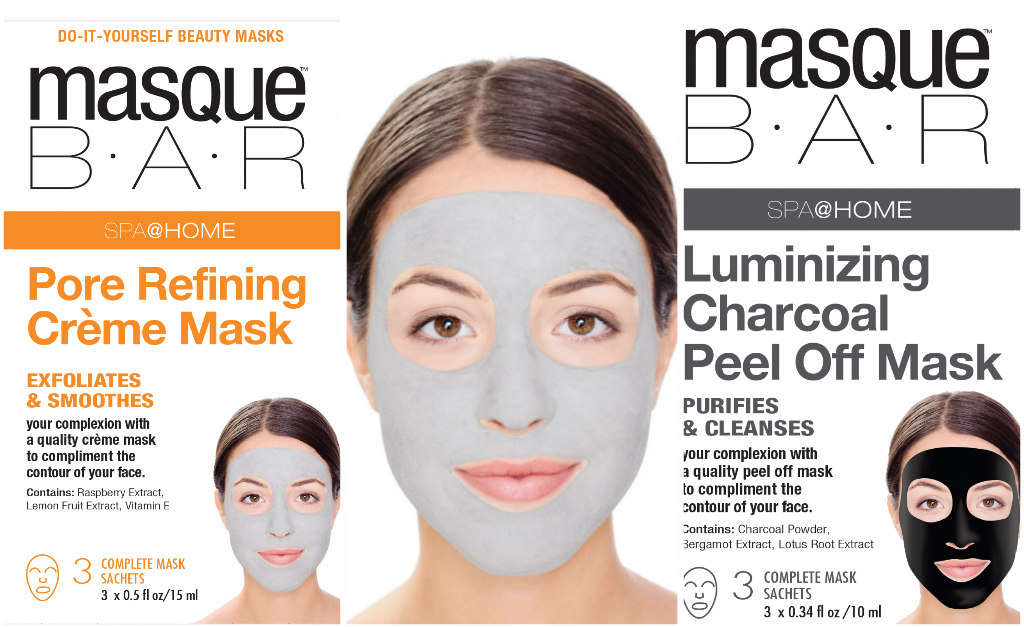 It has never been so easy to masque!
Masque BAR comes from Korea. The three sheet masques packets are a novelty because the serum or essences that are made to treat the skin are either soaked or brushed onto their cotton or fiber sheet, already precut to match the contour of the face.
Masque BAR has developed a series of 7 masques for all our needs. Here are 3 that I recently tried.
Luminizing Charcoal Peel Off Mask. It will detoxify, purify and clean your complexion. Apply a thick, opaque even laird to a clean and dry skin. Leave on for 30 minutes or until it is dry, remove the mask and rinse off with warm water.
Pore Refining Crème Mask. This mask is used to minimize the appearance of pores. It has a gentle blend of coenzyme Q 10 and anti-oxidants which will leave your skin looking radiant.
Eye repair Spa. Dark Circle Reducer Eye Patches are specifically formulated to diminish the appearance of dark circles, shadows and uneven skin tones under eyes. Sunflower Seed Oil and Vitamins A & E help increasing skin elasticity. Apply the patch to appropriate area with shiny side facing your skin. Wear the patches for 30 minutes or overnight. Remove the patch from the edges. Rinse off any residue with water, et Voilà!
$9.99.