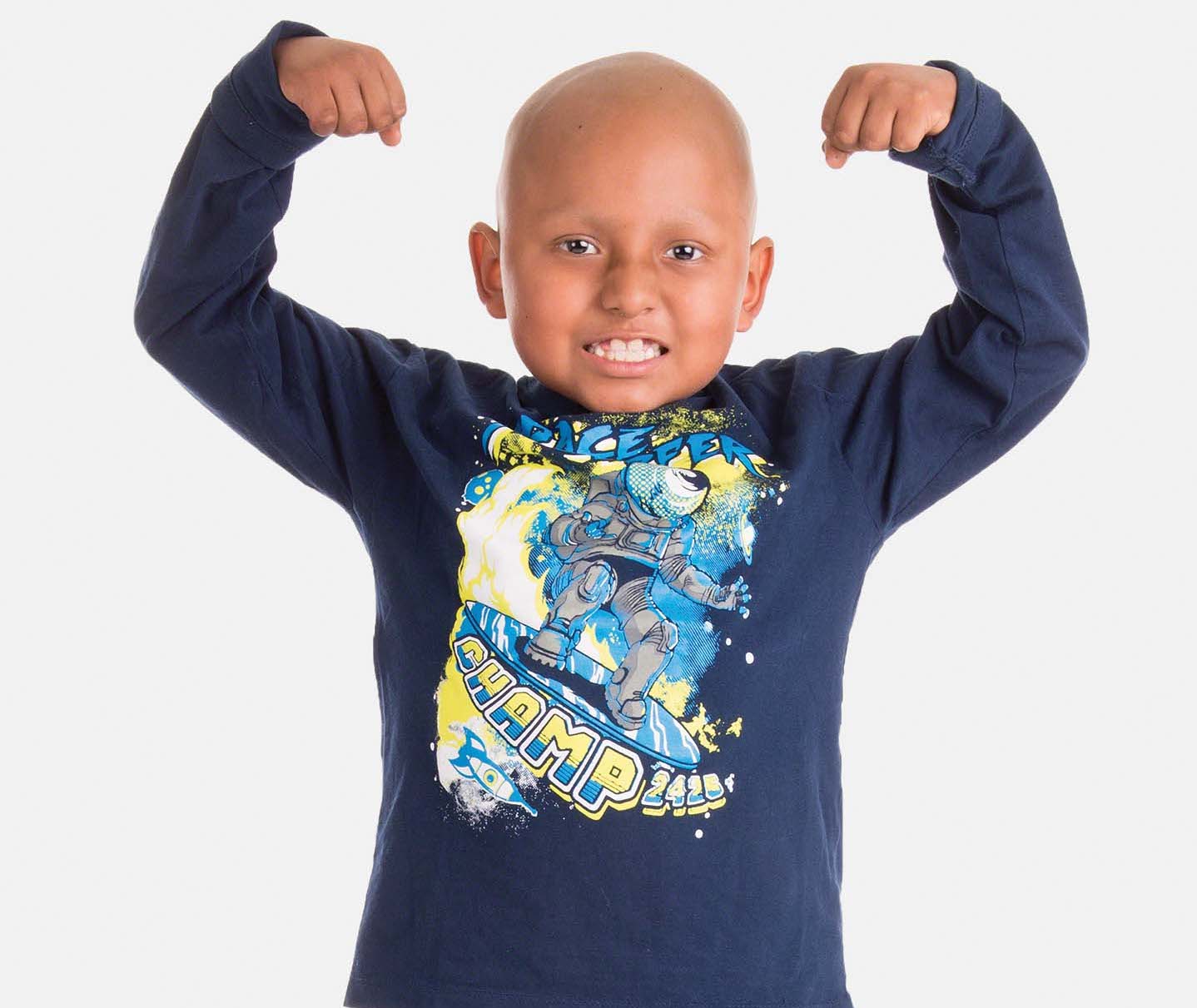 This year, parents of nearly 16,000 children in the U.S. will hear the words: "Your child has cancer." One in five of those children won't survive. September is Childhood Cancer Awareness Month, and as a leader in the way the world understands, treats and defeats childhood cancer and other life-threatening diseases, St. Jude Children's Research Hospital® is rallying communities to join its lifesaving mission: Finding cures. Saving children®.
Despite significant progress made by St. Jude Children's Research Hospital, which has helped push the overall childhood cancer survival rate from 20 to more than 80 percent since the hospital opened in 1962, cancer remains the leading cause of death by disease for children under the age of 14. Each year about 175,000 children are diagnosed with cancer worldwide, and 60 percent of these kids don't have access to modern treatment. For those who win their battles against childhood cancer, victory often comes at a cost as survivors face a much higher risk of experiencing unique long-term health effects later in life.
Childhood Cancer Awareness Month provides St. Jude an opportunity to educate communities and supporters about what they can do to help these kids fighting for their lives. Throughout the month of September supporters are encouraged to help St. Jude in its efforts to end childhood cancer through a number of ways, including:
Rally friends, family and community members to register for the St. Jude Walk/Run to End Childhood Cancer on Sept. 17, 24 and 25. Registration is $10 for adults and children ages 6 and older. Visit stjude.org/walkrun to find an event near you;
Donate or learn more about how you can help at stjude.org/together; and
Join @StJude on social media and use the Hashtag #StJude to show your support.
Visit Stjude.org/together for more information on how to help St. Jude end childhood cancer.