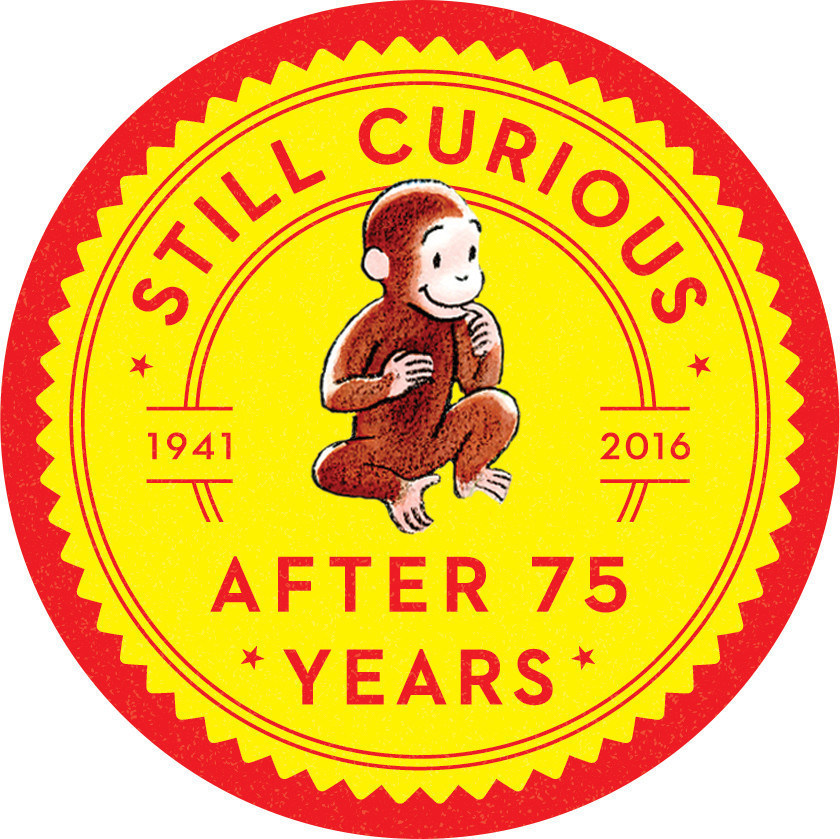 Curious George, the iconic character adored by kids and grownups alike, is celebrating his 75th birthday on Sept. 17, popularly known as Curiosity Day. With events planned at libraries and bookstores nationwide, there are plenty of opportunities for fans everywhere to send birthday wishes to George, including in the world of social media, using the hashtag #GetCurious.
Created in 1941, the classic tale of Curious George was written by H.A. and Margret Rey. Today, Curious George stories, including the seven original stories by the Reys, have sold more than seventy-five million copies worldwide. In the digital world, the Curious George app series is also much-beloved, with Curious George: Zoo Animals reaching over one million downloads and earning a spot in Apple's "App Hall of Fame." George also plays a starring role in HMH's early learning subscription service, Curious World, which provides short-form video content, books and games designed to spark inspiration and playful learning, all within a safe digital setting that parents can trust.
"We are proud to celebrate this magnificent milestone, and we cherish the joyful reading experiences that this mischievous, resourceful and curious little monkey has brought to generations of families," says Ellen Archer, President, HMH Trade Publishing. "The genius and artistry Margret and Hans Rey created in Curious George have left an enduring legacy that we fully intend to be celebrating in another 75 years!"
Activities to celebrate Curious George's 75th birthday include:
Nationwide Curiosity Day Events: Bookstores, libraries and organizations across the country will be holding special events on or around Sept.17, from the Cambridge, Mass. Public Library to the Los Angeles County Public Library. Join in the fun and find a local event in your hometown: http://www.curiousgeorge.com/curiosity-day
#GetCurious: Beginning on Sept. 10, authors and illustrators, celebrities, politicians, and notable athletes who love George will wish him a happy birthday on Facebook, Twitter and Instagram. On Sept. 16 and 17, the NASDAQ Tower in Times Square will broadcast special birthday wishes for George, as well as personal messages from fans on social media. Use #GetCurious to celebrate and you could see your post in bright lights.
Anniversary Editions: This week, HMH is releasing a 75th Anniversary Edition of Curious George and a Young Readers Edition of The Journey That Saved Curious George, a history of Curious George's path to publication, by Louise Borden (who will discuss the book on Sept. 24 at the National Book Festival in Washington, D.C.).