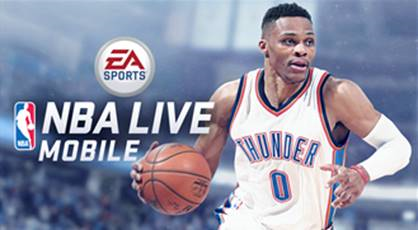 Perfect your shooting technique and dominate the court before the basketball season even starts in the newest title update to NBA LIVE Mobile which is available now and free to download in the App Store and Google Play.
Some of NBA LIVE Mobile's newest features includes:
A completely redesigned user-interface and graphics
Alley-Oops to captivate the crowd and dominate your opponent
Shot Coaching Feedback to help you work on getting more buckets
Major passing improvements that allow you to quickly pass the ball around the perimeter or dish to a teammate cutting through the lane
Drive enhancements that let you storm the paint and throw down dunks for your squad
The update gets even bigger with NBA LIVE Mobile's brand-new Rookie Program, which gives fans the authentic NBA experience of playing with newcomers in the league.
The Rookie Program features 46 of the 2016 NBA Draft rookies and brand-new Daily and Weekly Objectives. Earn Lottery Balls and Draft Picks by completing objectives, and win your way to bringing 5 Elite Rookie Phenoms to your lineup, including the highly-rated Ben Simmons.
A deep dive on additional updates is available in NBA LIVE Mobile's "Courtside" blog.