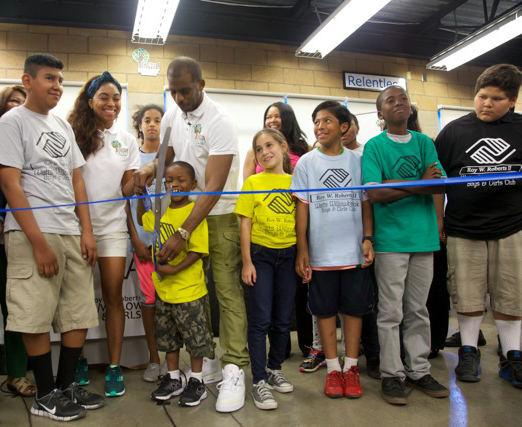 On Wednesday, Sept. 14, Chris Paul and the Chris Paul Family Foundation, along with State Farm, NBA Cares, the L.A. Clippers Foundation and the Boys & Girls Clubs of Carson, will open a newly refurbished Boys and Girls Club in Carson, California.
The renovations will include new, state-of-the-art technology for the Main Street Clubhouse's Library and Learning Center, updated wiring and cabling throughout the club, a new court and sporting equipment for the club's outdoor gym space and security upgrades to the club's gating and surveillance systems.
The day will also include a media availability with Chris Paul (LA Clippers, Chris Paul Family Foundation), Kevin McCartney (Senior Vice President, Boys and Girls Clubs of America Pacific West), and Kim Richards (CEO, Boys and Girls Clubs of Carson). Following the press conference there will be a ceremonial ribbon cutting followed by a walk thru of the newly refurbished facility. Paul, will conclude the days event with an NBA Cares basketball clinic with student club members.