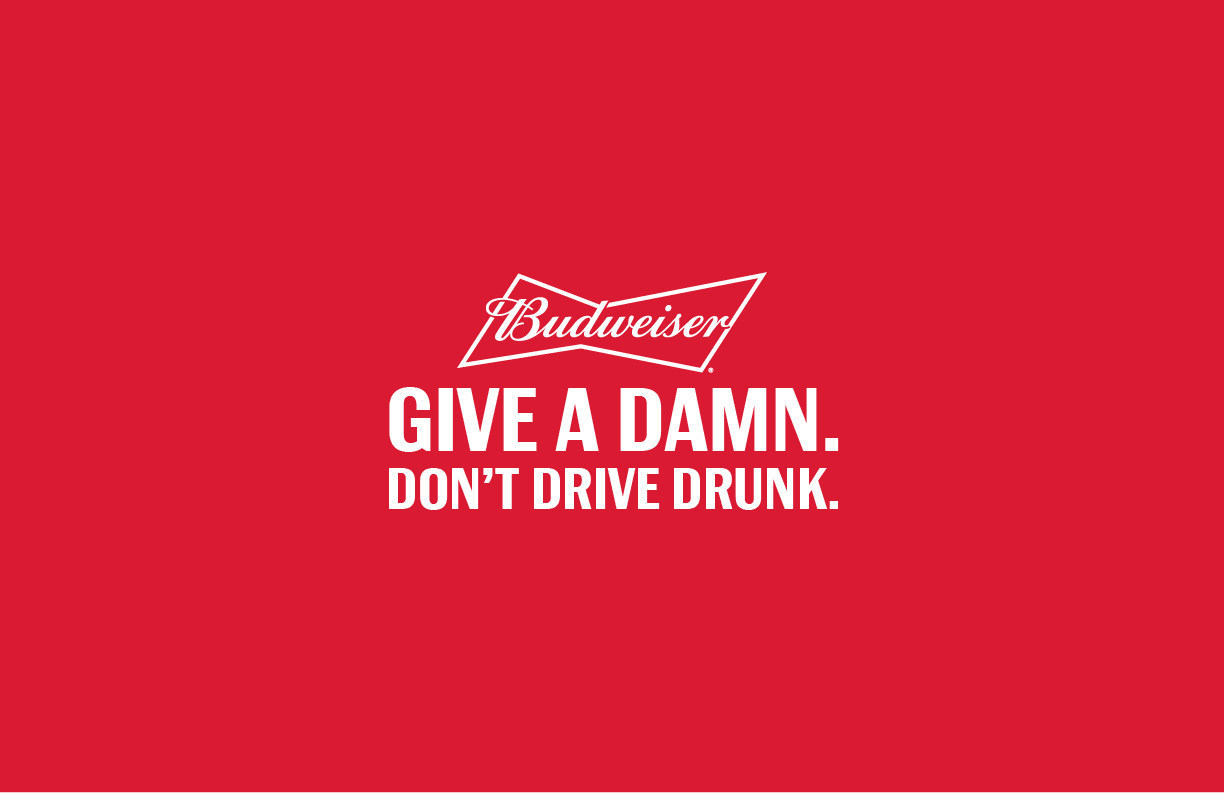 Budweiser and Lyft are coming together to make a bold statement against drunk driving and celebrate people who follow Budweiser's new responsible drinking message: "Give a Damn. Don't Drive Drunk."
Starting this Friday, September 16 through the end of the year, Budweiser will provide up to 80,000 rides total on weekend and holiday nights during peak party hours in New York, Colorado, Illinois and Florida.
The next step in Budweiser's longstanding commitment to promoting alcohol responsibility, this campaign marks the largest partnership of its kind between a beverage and ridesharing company aimed at reducing drunk driving.
Each Thursday at 2 p.m. ET, Budweiser will share a unique code on its Facebook and Twitter channels, which consumers 21+ can enter into the Lyft app to claim a $10 free ride credit. This ride credit can be redeemed the following Friday and Saturday, between 10 p.m. and 2 a.m. local time, designed to be accessed when people are returning home after a night out. The first 5,000 Lyft users to claim these codes each week will have the chance to use them that weekend. This promotion is available to both new and existing Lyft users, and the claim and redemption periods will be extended during certain holidays. Consumers in participating markets should check out Budweiser and Lyft's social channels each week for these updates. Each code is good for a $10 credit or free ride up to $10.
The partnership kicks off on Friday, September 16, Anheuser-Busch's seventh annual "Global Beer Responsible Day," in which the brewer and its partners raise awareness about responsible drinking. While drunk-driving fatalities decreased 51 percent since 1982 according to the U.S. Department of Transportation (DOT), there is still work to be done. There are approximately 10,000 fatalities in drunk driving crashes each year, accounting for 29 percent of all traffic fatalities according to the DOT.