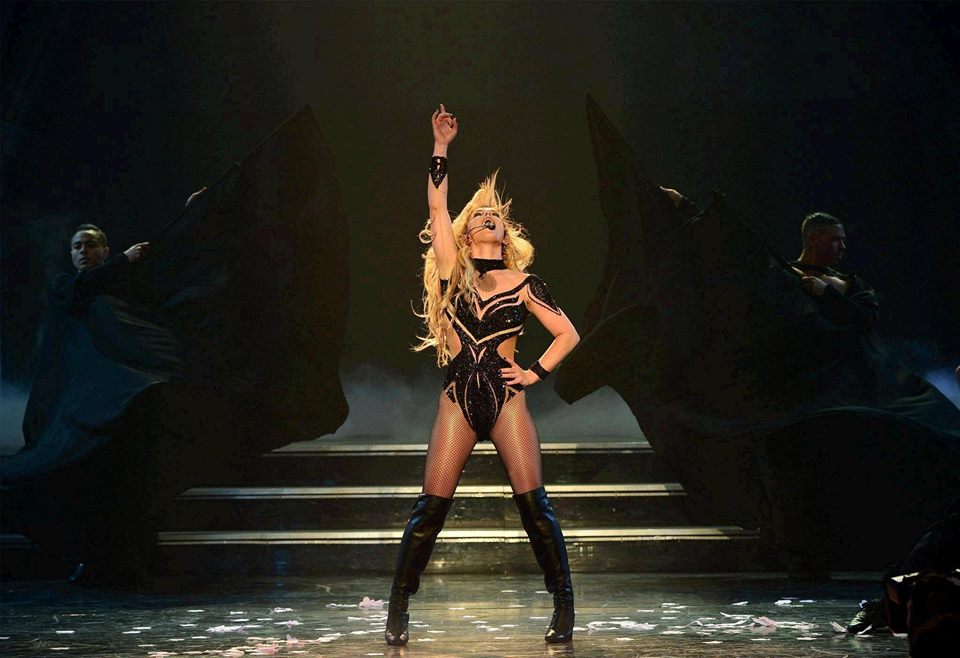 On the heels of her jaw-dropping VMA performance and the release of her highly anticipated album, "Glory," international megastar Britney Spears has announced new 2017 dates for her wildly popular headlining residency. Tickets to performances from March through May 2017 for "Britney: Piece of Me" at The AXIS at Planet Hollywood Resort & Casino, will go on sale to the public Friday, September 16 at 10 a.m. PT.
The legendary pop icon's ninth studio album, "Glory," is already a smash hit with rave reviews from critics and fans alike. After joining James Corden in his viral "Carpool Karaoke" segment on CBS's Emmy-nominated "The Late Late Show," Britney made her return to the VMA stage for the first time in nearly a decade with another iconic performance at the 2016 MTV Video Music Awards where she debuted the hit single, "Make Me…" live for the first time.
Tickets will go on sale to the public Friday, September 16 at 10 a.m. PT. American Express® Card Members can purchase tickets before the general public beginning Tuesday, September 13 at 10 a.m. PT through Thursday, September 15 at 10 a.m. PT. An exclusive presale for Total Rewards members, Caesars Entertainment's loyalty program, will be available from Wednesday, September 14 at 10 a.m. PT through Thursday, September 15 at 10 a.m. PT. The additional 18 performances going on sale are:
March 2017: Wednesday, March 22; Friday, March 24; Saturday, March 25; Wednesday, March 29; Friday, March 31
April 2017: Saturday, April 1; Wednesday, April 5; Friday, April 7; Saturday, April 8
May 2017: Wednesday, May 3; Friday, May 5; Saturday, May 6; Wednesday, May 10; Friday, May 12; Saturday, May 13; Wednesday, May 17; Friday, May 19; Saturday, May 20
Tickets for the following previously-announced performances are also on sale now:
October 2016: Wednesday, October 19; Friday, October 21; Saturday, October 22; Wednesday, October 26; Friday, October 28; Saturday, October 29
November 2016: Wednesday, November 2; Friday, November 4; Saturday, November 5; Wednesday, November 9; Friday, November 11; Saturday, November 12; Wednesday, November 16; Friday, November 18; Saturday, November 19
January 2017: Wednesday, January 11; Friday, January 13; Saturday, January 14; Wednesday, January 18; Friday, January 20; Saturday, January 21; Wednesday, January 25; Friday, January 27; Saturday, January 28
February 2017: Wednesday, February 1; Friday, February 3; Saturday, February 4
Since opening in Dec. 2013, "Britney: Piece of Me" has received rave reviews from both critics and fans alike, with the show being voted the "Best Overall Show" and "Best Bachelorette Party" by readers of the Las Vegas Review-Journal in 2015. The record-setting show is sold out on a regular basis, and has been seen by over 500,000 guests.
General ticket prices range from $59 to $229, plus service fees, and may be purchased online at BritneyPieceofMe.com or in-person The AXIS box office. Prices for VIP packages vary depending upon the show date. All shows begin at 9 p.m. PT.