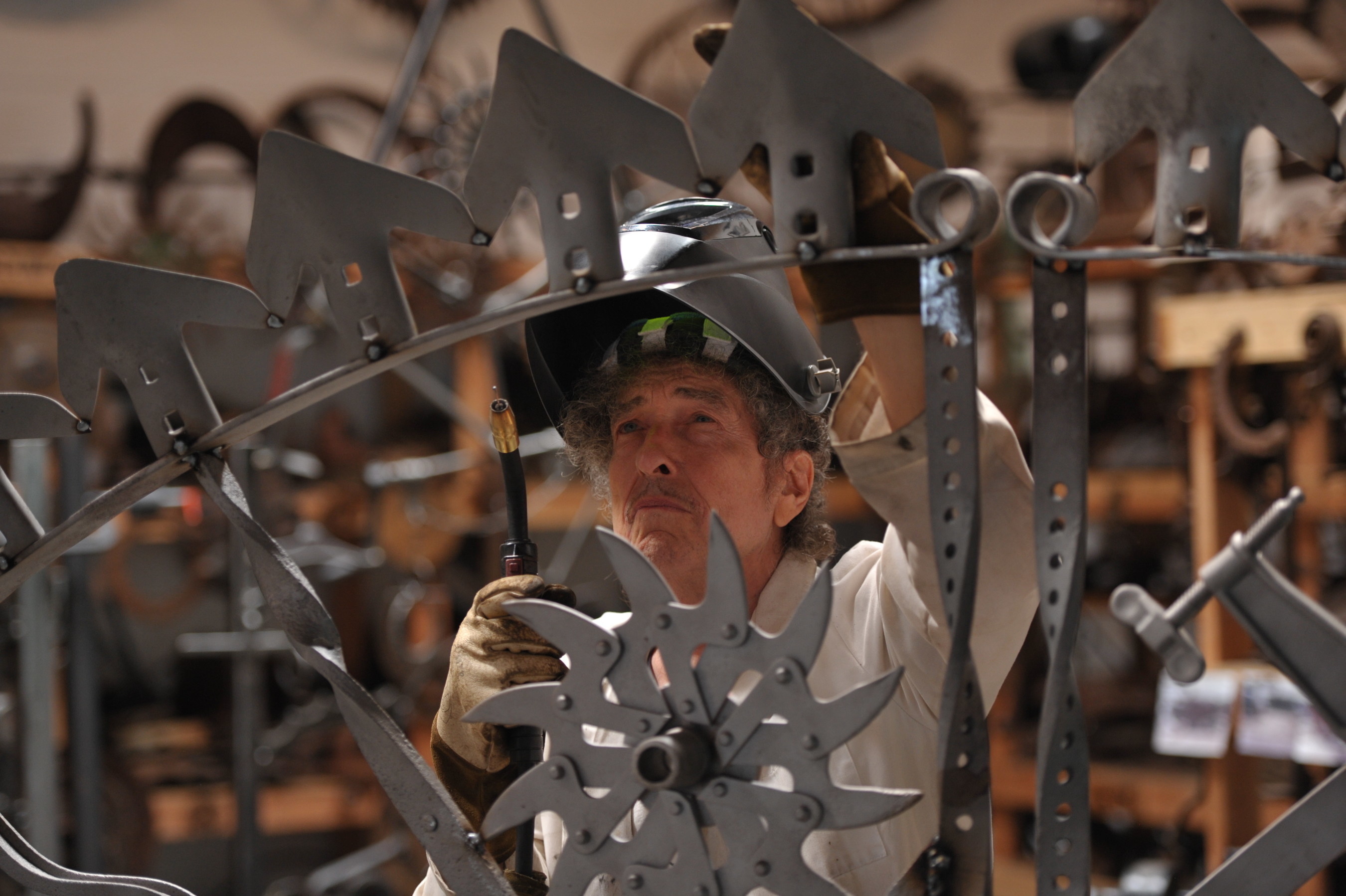 When MGM National Habor opens its doors in Prince George's County, Maryland later this year, guests will be ushered into the $1.3 billion resort casino through "Portal," a sculpted iron archway designed by legendary folk artist Bob Dylan. The 26-foot by 15-foot custom piece will adorn the west entrance as part of the property's art collection and is Dylan's first permanent work of art for a public space.
"Mr. Dylan is undoubtedly one of the greatest musicians of our time, but his incredible metalwork sculptures are a testament to his creative genius and ability to transcend mediums," said Jim Murren, Chairman and CEO of MGM Resorts International. "As a company founded upon entertainment, we're truly inspired by artists who channel their energy into diverse paths. We're proud to collaborate with Mr. Dylan and bring his vision to MGM National Harbor's Heritage Collection in a way that enhances this sensory resort experience."
Dylan has sculpted iron pieces for family and friends for the past 30 years, but it wasn't until 2013 – at London's Halcyon Gallery in an exhibition called Mood Swings – that his metal artwork was first viewed publicly. His works feature found objects, vintage scrap metal and industrial artifacts collected from junkyards.Dylan collects everything from farm equipment, children's toys, kitchen utensils and antique fire arms to chains, cogs, axes and wheels. He then welds these curiosities into thoughtfully juxtaposed masterpieces. Commissioned by MGM National Harbor to envision an open entrance, Dylan hand-selected unique objects and will weld a stunning composition into a soaring archway. Guests will walk through this incredible architectural artwork entitled "Portal" as they enter the new resort.
For more information about MGM Resorts International, visit the Company's website at mgmresorts.com.