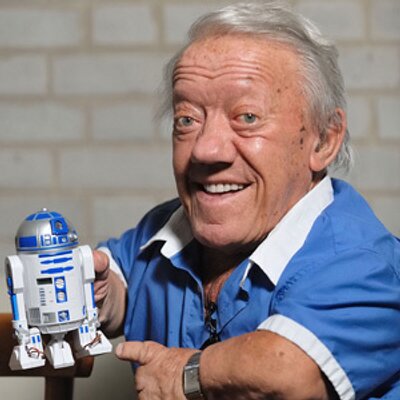 British actor, Kenny Baker, who stood at 3 feet, 8 inches tall was best known known as R2-D2 in the "Star Wars" films.
The beloved actor has died at the age of 81, according to his niece, Abigail Shield.
According to reports, Shield said Baker had been ill for the past two years with a lung condition.
Although he was not expected to "live past his teenage years," Baker lived a long and memorable life.
He first portrayed R2-D2 in 1977's original "Star Wars."
In 1978, as R2-D2, Baker placed his footprints into concrete outside Graumann's Chinese Theatre in Los Angeles, Hollywood.
Baker wrote on his official website, "I have had a fairly quiet year, and when the sunshine has allowed I have enjoyed the peace and tranquility of my garden."