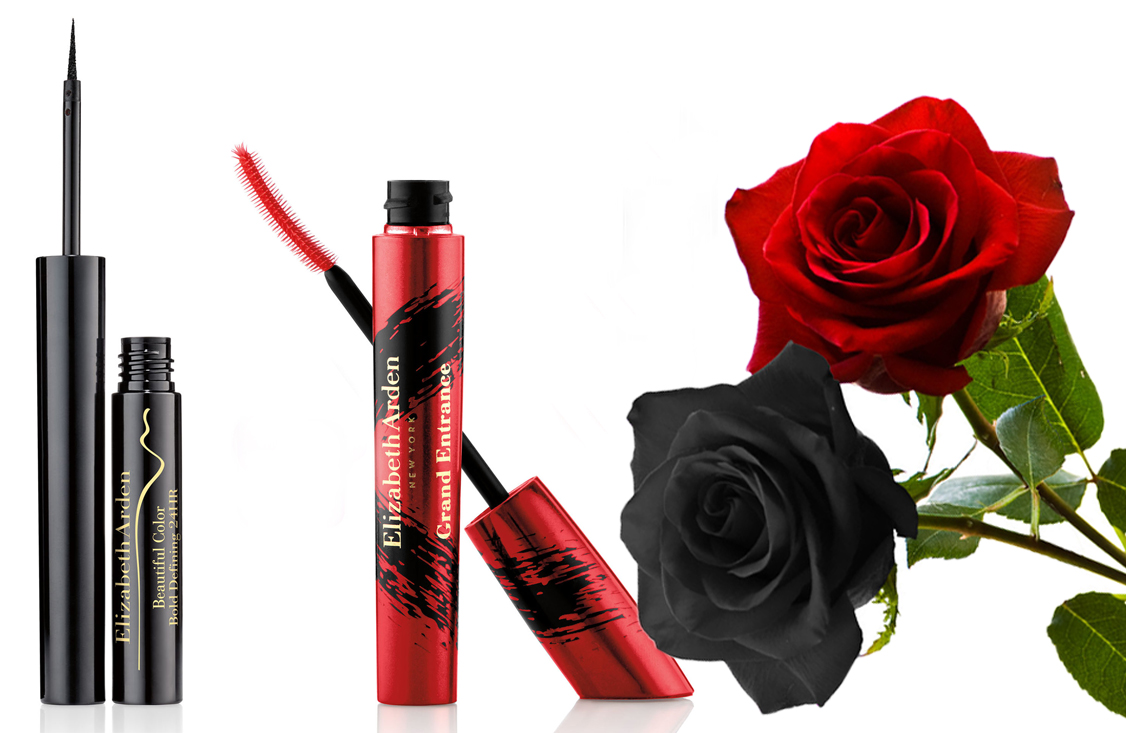 New for the Fall…
Elizabeth Arden's Grand Entrance Mascara:
This triple effect mascara with precision brush technology is designed to instantly give you dramatic volume, delivering an 80% increase in lash length and a 162% increase in curl for lush lashes. It comes in 2 shades: stunning black and brown.
Price: $24.00
Beautiful Color Bold Defining 24H liquid Eye Liner:
This smooth liquid eyeliner lasts 24 hours; defining the eyes with a bold and high impact color. The applicator helps create a range of makeup looks from delicate to the classic and dramatic cat-eye. It is water proof, smudge proof and dries quickly! It comes in 5 shades.
Price: $24.50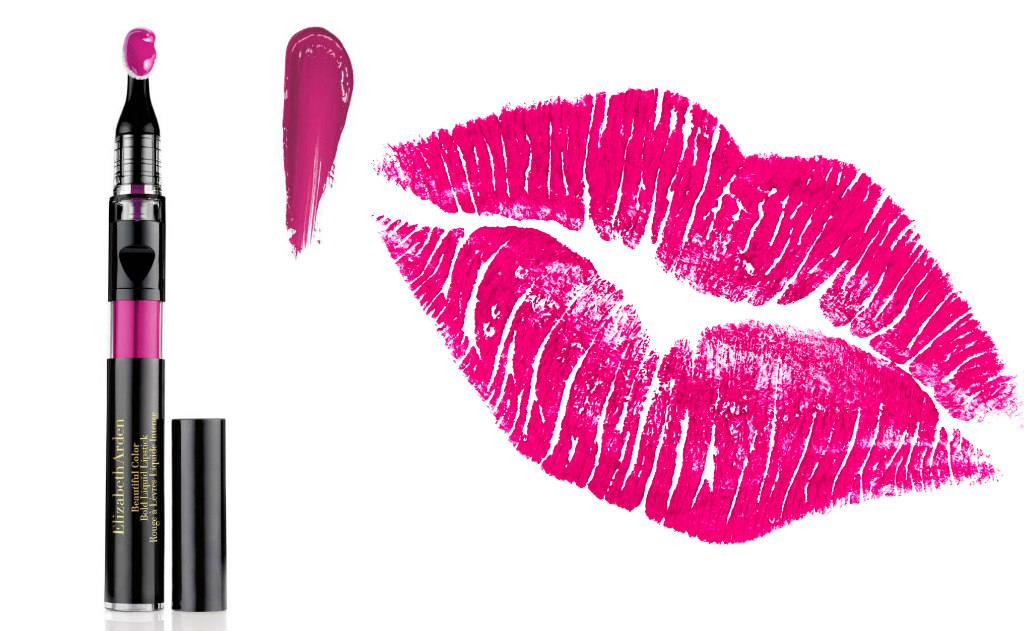 Elizabeth Arden's new Fall 2016 Liquid Assets Color Collection is a luxurious wet collection comprised of innovative fluid textures with rich color and long lasting finishes.
Rebecca Restrepo, Elizabeth Arden's global make-up artist said, "The wet look trend is still huge on the runways and the red carpet."
The liquid texture is easy to apply and creates a dramatic effect. Its creamy, high impact combines the intensity of a lipstick and the finish of a gloss. It comes in 9 shades and, by the way, it does not bleed!
Price: $22.00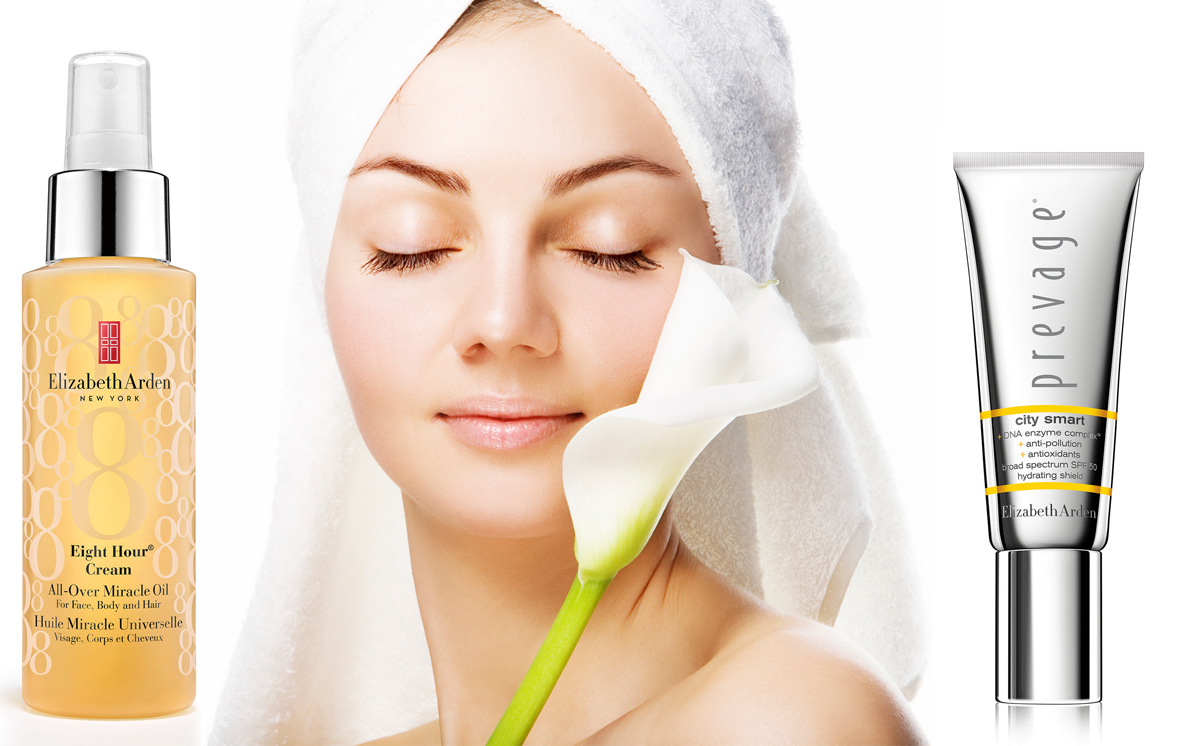 Renowned for its innovative skincare products, Elizabeth Arden is introducing the Eight Hour Cream All-Over Miracle Oil, a luxurious head-to-toe moisturizing and conditioning treatment. It can be applied on the body, face and hair.
The oil contains Tsubaki oil, which is found in Jeju Island off the coast of Korea and is derived from the Camellia flower. It has a high concentration in Omegas 6 and 9 which nourishes, soothe and protect the skin. It also has Grape seed oil, Ginger root extract, Boswellia resin, Vitamin E, Avocado, Olive and Sunflower seed oils, as well as Rosemary Extract. I tried it and sincerely love it!
Price: 3.4 fl oz for $28.00
Prevage City Smart:
Elizabeth Arden has often been recognized as the leading authority in high-tech environmental anti-aging solutions. Once again, with their leading scientists, chemists and dermatologists, they formulated the patent-pending Anti-Pollution Complex. New Prevage City Smart includes DNA Enzyme Complex, Anti-Pollution, Antioxidants Broad Spectrum SPF 50 Hydrating Shield.
This triple action, protects, prevents and strengthens your skin while rendering a younger, healthier look. A must-have if you live in heavily polluted cities specifically, New York, Los Angeles, Mumbai, Bejing, London or Paris.
Price: 3.4 fl. oz for $68.00
For more info on their products visit: www.elizabetharden.com