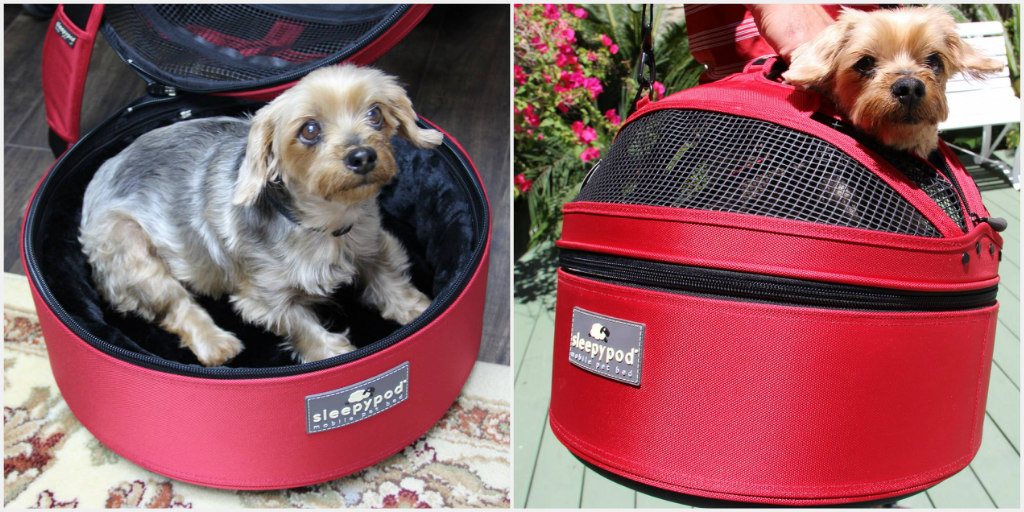 Elvis is comfy cozy!
We travel with our furry best friends throughout the year. In the car, on the plane, on the tour bus and even to the office (if you're like us)! But how can they travel from one place to another and still be safe and comfortable? The answer is: Sleepypod!
LATF's Pet Corner contributors discovered Sleepypod and their variety of pet carriers. Elvis, Laurie and Blanche had a chance to learn about a few of their items:
Sleepypod Mobile Pet Bed for cats or dogs
Sleepypod Cat or Dog Air carrier
Clickit Sport or Utility dog safety harness
The wonderful thing about these products is that they are all crash tested at the standard set for child safety restraints. The designs are very sleek. Although the pod and carrier isn't that light, it assures your pet's comfort and safety.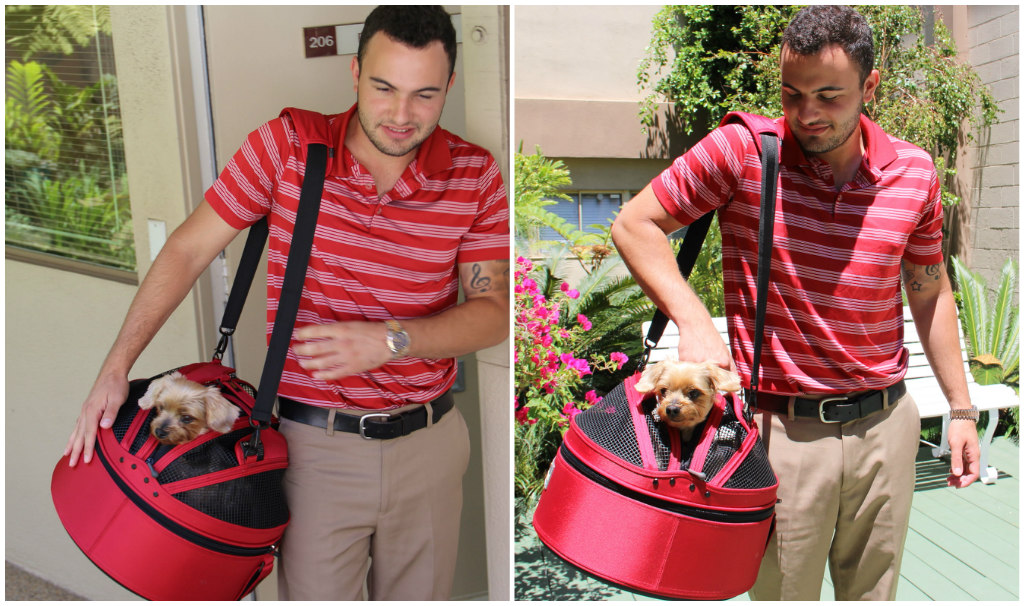 Kevin takes Elvis from the office to the airport!
The Mobile Pet Bed is great, even if you're just going to the park for a picnic. You can transport your dog in the circular carrier and then unzip the top lid to make it a bed! Talk about luxury.
The Air Carrier is perfect for traveling from one airport to another. It's easy to attach to your luggage. Unlike other carriers that wobble and fall off, the Sleepypod is sturdy. These are first-class designs!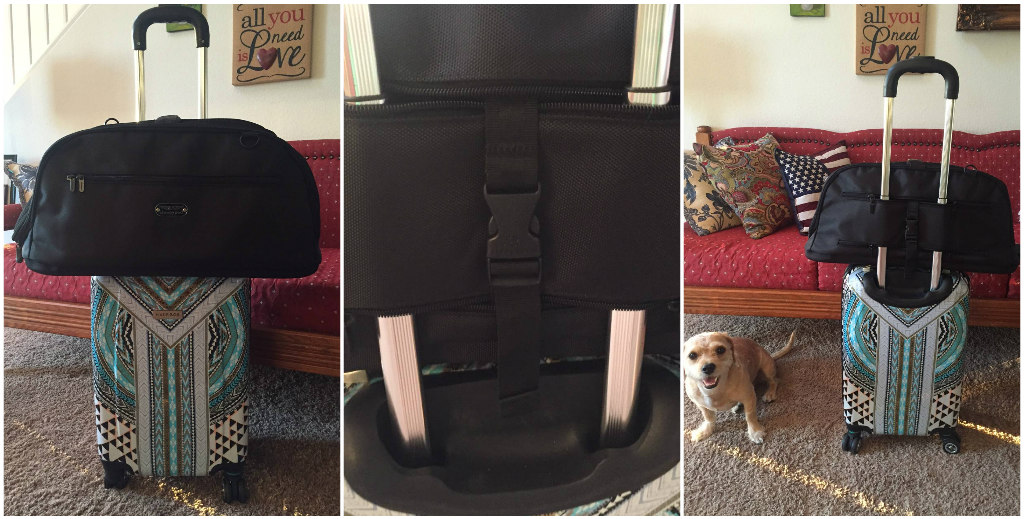 Laurie and Blanche get ready for a weekend getaway!
The Clickit harness can be a little tricky to setup, so we definitely recommend watching their demonstration videos: https://www.youtube.com/user/Sleepypod/playlists
And for those who love individual colors, each item comes in various colors; from black to red, orange and turquoise. Their line comes in sizes for all animals: small, medium, and large.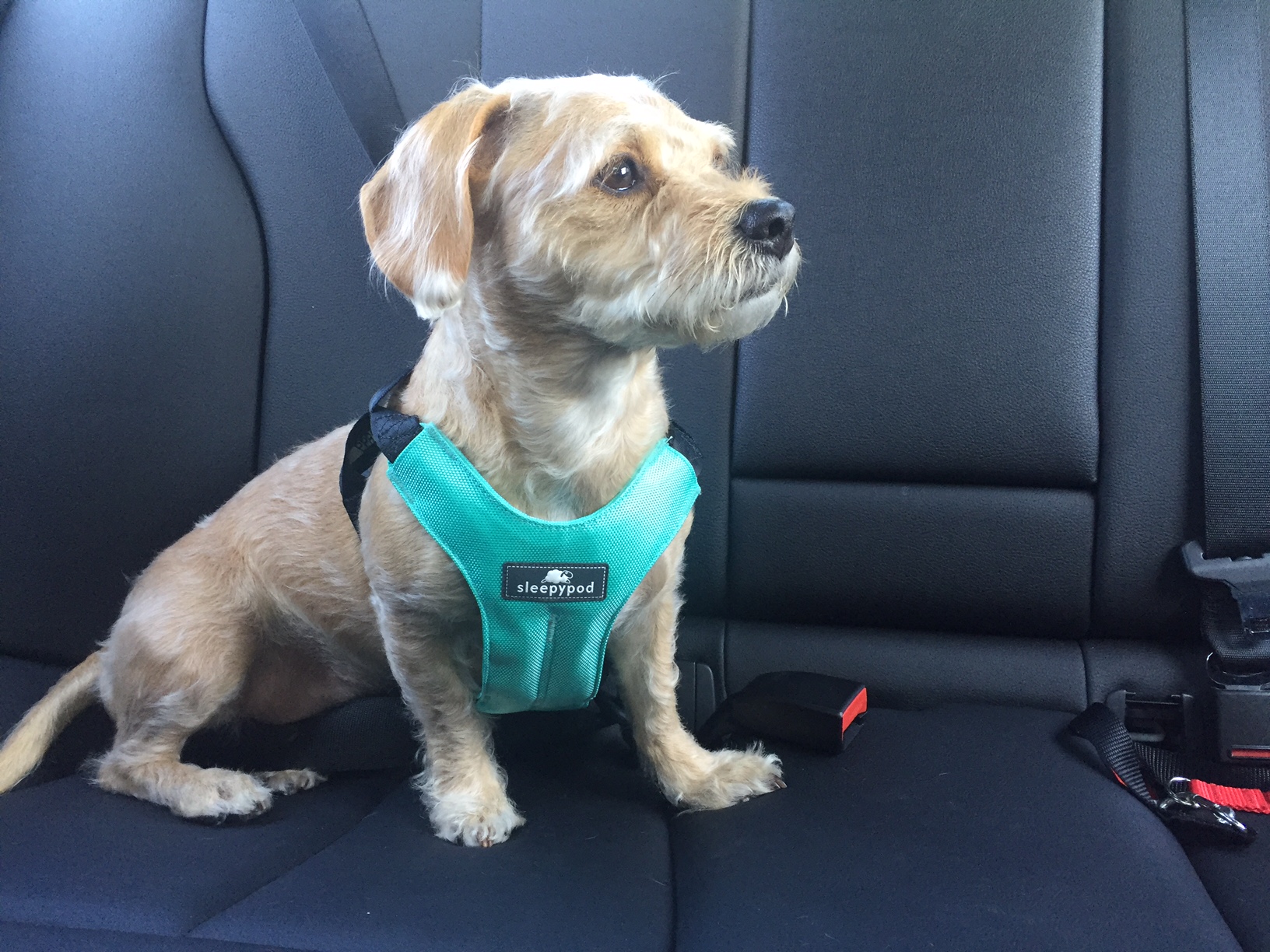 Sleepypod is a Pasadena-based company known for re-inventing pet products through innovative design. We give Sleepypod all 4 paws up for meeting the new critical guidelines set by the Center for Pet Safety (CPS)!
Learn more about the Sleepypod experience at http://sleepypod.com