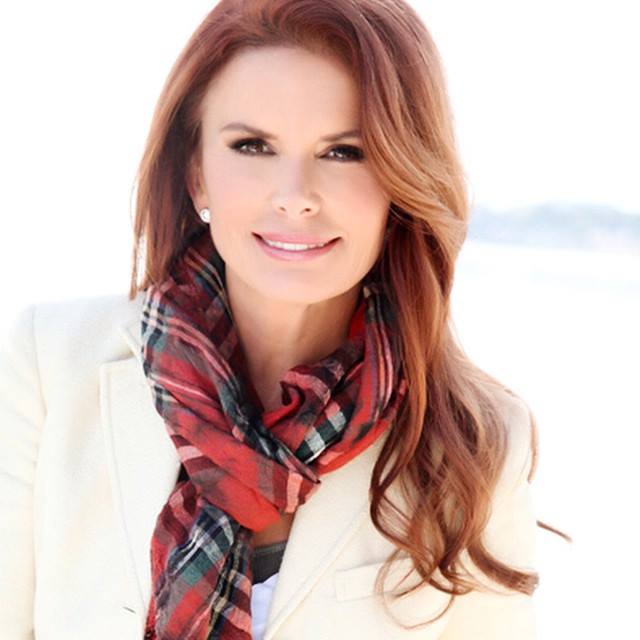 Roma Downey was honored with the 2,586th star on the Hollywood Walk of Fame on August 11, 2016.
The star in the category of Television was dedicated at 6664 Hollywood Boulevard in front of Sergeants Supply.
Downey's star will be next to the star of husband and Walk of Famer Mark Burnett. Helping Emcee and Hollywood Chamber President/CEO Leron Gubler to unveil the star was Mark Burnett, Della Reese and Pastor Rick Warren.
Roma Downey is best known for her nine seasons as the tender-hearted angel on the hit CBS television show 'Touched by an Angel' for which Ms. Downey earned multiple Emmy® and Golden Globe® Best Actress nominations. She is currently executive producing the feature film 'Ben-Hur,' a reimagining of the classic story with MGM and Paramount.
The Hollywood Chamber of Commerce which administers the famed Hollywood Walk of Fame encourages fans around the world to watch the star ceremony via the exclusive live-stream on www.walkoffame.com.