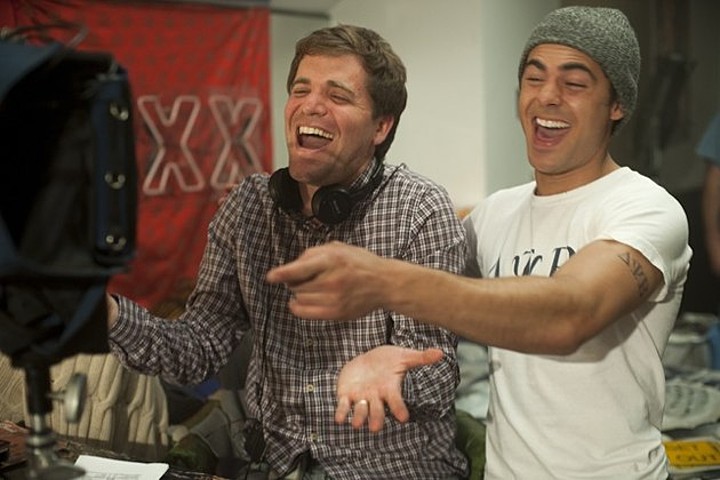 Netflix has a new comedy series coming to the "Netflix and Chill" block: Friends from College, from Nick Stoller (Neighbors, Neighbors: Sorority Rising, Forgetting Sarah Marshall, Get Him to the Greek) and Francesca Delbanco.
The husband and wife team will serve as executive producers and writers on the series and Stoller will also direct all eight episodes. Production will begin this fall in New York.
The eight episode series will feature an all star cast including Keegan-Michael Key (Key & Peele, Keanu, Don't Think Twice), Cobie Smulders (Jack Reacher: Never Go Back, Avengers, How I Met Your Mother), Annie Parisse (Vinyl, The Following), Nat Faxon (Married, American Dad, Ben & Kate), Fred Savage (The Grinder, The Wonder Years) and Jae Suh Park (The Mindy Project, The Big Short).
The show centers on a group of friends who went to Harvard together and are now facing down their forties and experiencing a range of success, or lack thereof, both professionally and domestically. With interwoven and oftentimes complicated relationships with one another, the series is a comedic exploration of old friendships, former romantic entanglements and balancing adult life with nostalgia for the past.Delbanco and Stoller both attended Harvard University.
Delbanco went on to receive her Master's Degree in fiction writing from the University of Michigan. Nicholas Stoller is a director, writer and producer of intelligent, character-driven comedies. He recently directed the hit comedy Neighbors and its sequel Neighbors 2: Sorority Rising. He is currently working on the the upcoming animated film Storks for Warner Brothers.