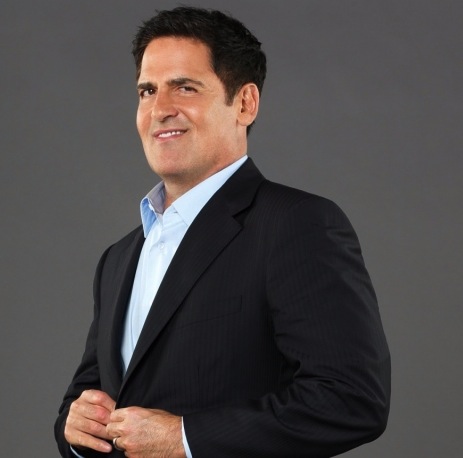 Mark Cuban, actress Sara Foster (VH1's "Barely Famous"), singer-songwriter Cole Swindell and former Miss America Sharlene Wells Hawkes will serve as celebrity judges for the "2017 Miss America Competition."
Chris Harrison (ABC's "The Bachelor" and "Who Wants To Be A Millionaire") returns to host the legendary competition, with Sage Steele (ABC's and ESPN's "NBA Countdown") joining as co-host. Miss America airs live from Atlantic City's Boardwalk Hall on SUNDAY, SEPTEMBER 11 (9:00 – 11:00p.m. ET/PT) on the ABC Television Network. The evening will be filled with glitz and glam as 52 women compete for the coveted crown and scholarships.
The panel of celebrity judges will evaluate the contestants' performances in the following categories during the live broadcast: Lifestyle and Fitness in Swimsuit, Evening Wear, Talent, Interview and On-Stage questions. These young women will showcase their incredible blend of intelligence, leadership, talent, physical fitness and dedication to community service as they compete for the title of Miss America 2017.
"I am honored to be a judge at Miss America this year," said Swindell. "I love a good competition and am looking forward to helping choose a winner."
"It is an honor to meet some of the most accomplished young women in America today. It will be tough to choose just one. It helps to know – based on personal experience – that the one selected is not necessarily the best, she's the best representative at the time of those coming from every corner of our great and diverse nation," stated Hawkes.
Additional judges for the "2017 Miss America Competition" will be announced in the coming weeks.
Mark Cuban, owner of the 2011 World Champion Dallas Mavericks.
Sara Foster is best known for her role as the manipulative and cunning 'Jen Clark' on the CW's cult series "90210."
Cole Swindell, Platinum-selling recording artist.
Sharlene Wells Hawkes was crowned Miss America in 1985 after representing her home state, Utah.
For the latest news, be sure to follow Miss America on social and join the conversation by using the official hashtag for the show, #MissAmerica.
Facebook: https://www.facebook.com/missamerica