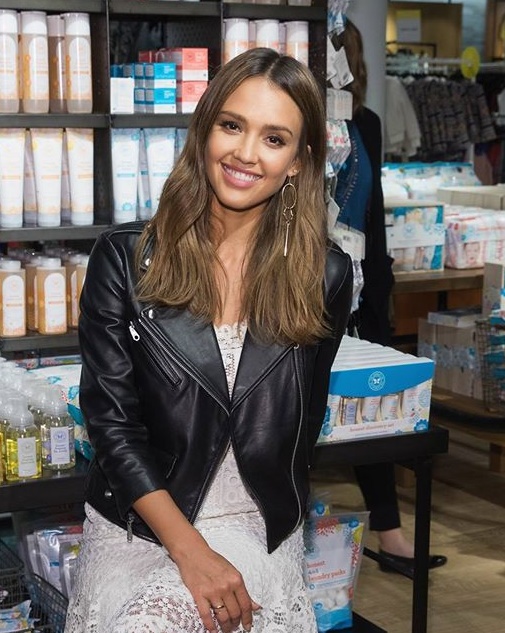 Entrepreneur and actress Jessica Alba has signed on as a mentor and advisor for Planet of the Apps, the new unscripted series co-produced by Propagate and Apple. The Silicon Valley venture firm Lightspeed Venture Partners also joins the series as the venture capital partner. The announcement was made by executive producers Ben Silverman and Howard T. Owens of Propagate.
Planet of the Apps delves into the world of apps and the developers who create them.
Alba, who will also serve as an executive producer, joins Gwyneth Paltrow, will.i.am and Gary Vaynerchuk, who were previously announced as mentors and advisors for the series. Paltrow and will.i.am will also executive produce the project.
"I started The Honest Company because I saw an opportunity in the market for a brand that spoke to conscious consumers and created safe and effective products for every need," said Alba. "As a mentor on Planet of the Apps, I'm looking forward to meeting entrepreneurs looking to address a problem with an innovative solution, and to help them realize their vision. I can't wait to see the ideas the app developers bring to the table."
"We searched far and wide for a venture capital firm at the forefront of the tech industry to partner with on Planet of the Apps, and had many different VC players approach us," said Owens. "We are very fortunate to have Lightspeed join the series in this capacity. Lightspeed and Jeremy Liew, who leads the firm's consumer investing practice, are recognized as top investors who can identify and help nurture some of the most lasting and meaningful tech companies in the world. Our partnership ensures that this is a once-in-a-lifetime opportunity for new business creators and that this show is truly the first of its kind."
Online applications from app developers interested in participating in Planet of the Apps will be accepted through Wednesday, September 21. Those interested in applying can visit the series website, https://planetoftheapps.com.