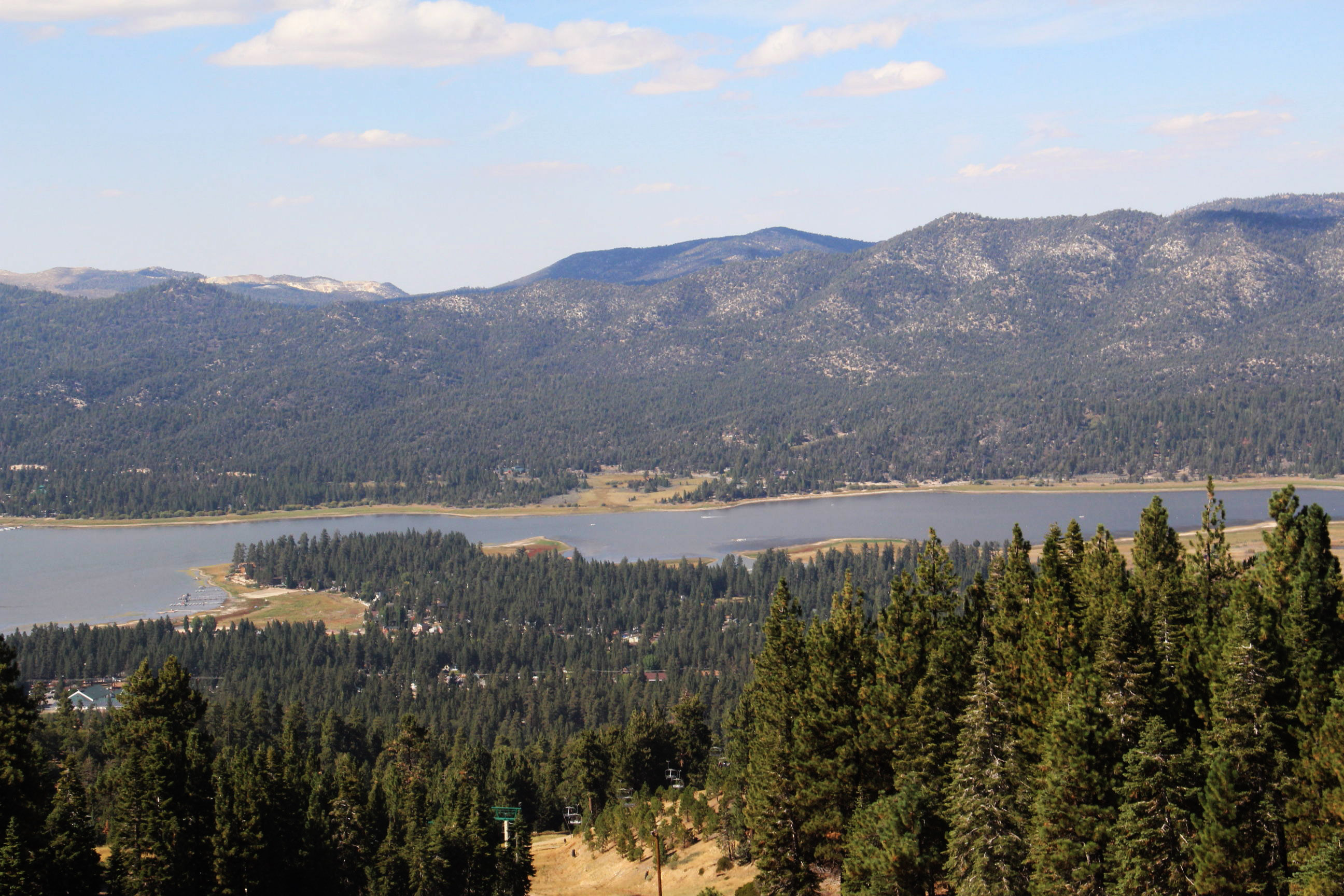 It's that time of year again! Oktoberfest is right around the corner!
For the first time ever in its illustrious 46-year history, Big Bear Lake Oktoberfest features three different German bands in a six-week span of an eight-weekend stretch that starts September 10 and ends October 29, 2016. Big Bear Lake Oktoberfest typically imports one band from Germany to perform three weekends. This year however, event producers have upped the ante to ensure its patrons have more opportunities to enjoy the quintessential sounds of Bavaria. The music, often times referred to as oom-pah-pah, sincerely reflects the traditional music of the original Oktoberfest celebration in Munich, Germany.
"The three German bands we selected to play at this year's Oktoberfest truly have a gift, and that gift is the ability to stir up a lively atmosphere," said Monica Marini, director of Big Bear Lake Oktoberfest.
Each band slated to perform at the 46th Annual Big Bear Lake Oktoberfest plays a unique blend of traditional German polkas and sing-alongs mixed with classic rock, country hits and dance-floor standards. All three bands create the perfect vibe for a down-to-earth German celebration.
The bands performing at this year's Big Bear Lake Oktoberfest includes Alpenklänge on September 17-18. Alpenklänge brings the true spirit of European good times front and center. The New Mainflösser, a crowd favorite, returns after playing in Big Bear in 2010, 2011 and 2013. The front man for The New Mainflösser is known for his amusing German-style Elvis impersonation. The New Mainflösser performs three consecutive weekends September 24-25, October1-2 and October 8-9. The Aalbachtal Express takes stage October 15-16 and October 22-23. This 11-piece band has grown a solid reputation throughout Europe for its authenticity and upbeat live shows. The Express Band, Southern California's premier German band performs the first weekend (September 10-11) and the final day (October 29).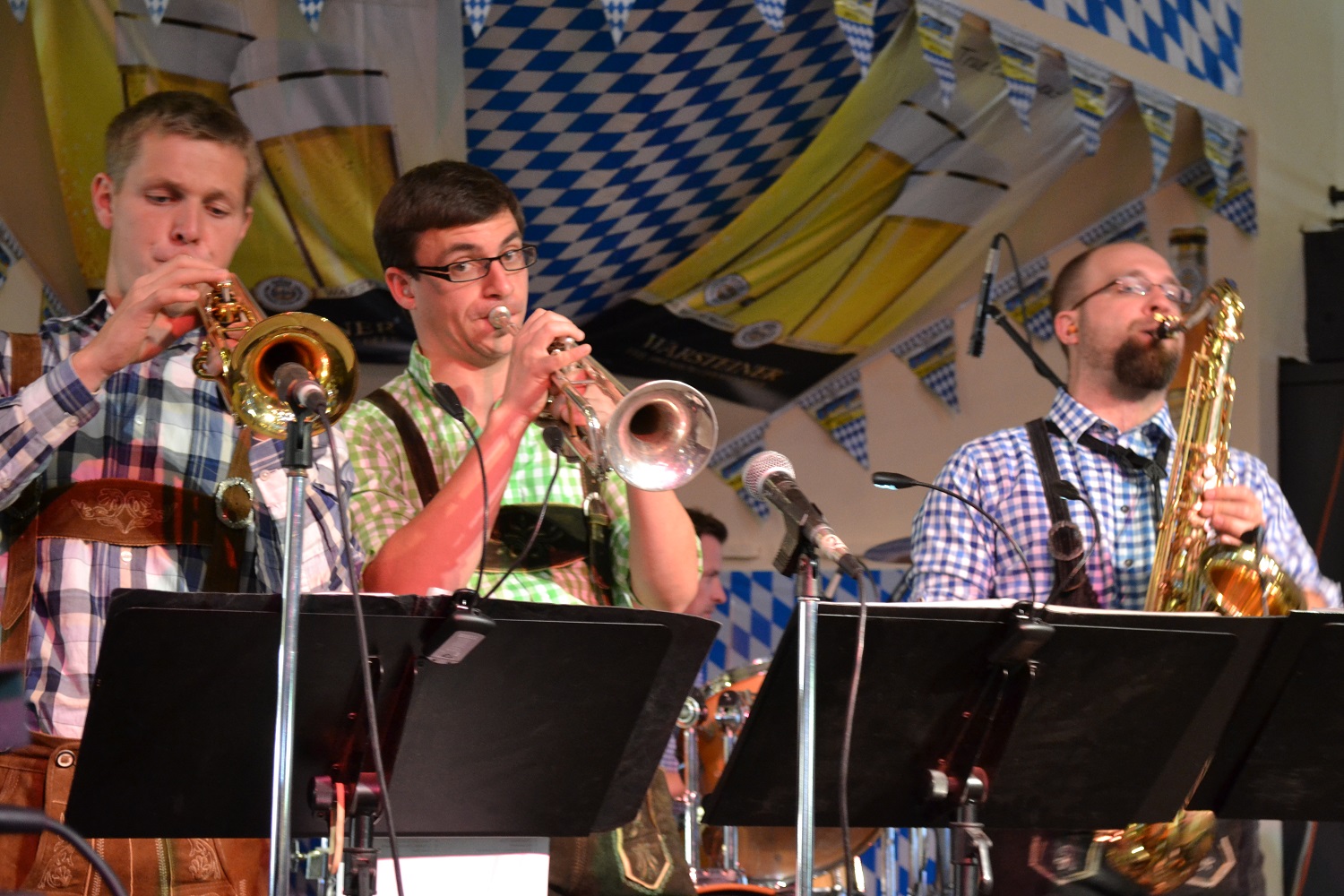 A major attraction that sets Big Bear Lake Oktoberfest apart from other Oktoberfests is its engaging non-stop entertainment, zany German antics and special contests on two stages. Big Bear Lake Oktoberfest, rated Southern California's number one Oktoberfest, prides itself for maintaining a continuous lively atmosphere throughout the festival grounds from the time the doors open to the last call.
Big Bear Lake Oktoberfest delivers a genuine Bavarian-style celebration with alpine scenery and heritage that sincerely reflects the spirit of the original Oktoberfest, even serving the very same beer poured at Munich's Oktoberfest! There are two full service bars located inside the Convention Center and three different bier gartens (beer gardens) outside, which includes the Shock Top Sports Garten, Spaten Bier Garten, and Warsteiner Bier Garten. New this year is the Craft Haus located inside the Warsteiner Bier Garten, which provides a variety of micro brews and craft beer, ideal for beer connoisseurs.
Fun competitions and contests at Oktoberfest include log sawing, stein carrying, shoot & yodel, a version of beer pong, and stein holding. Children's fun and games include kiddy mug holding matches and Midway carnival-style games. Dance troupes perform customary dances, the bratwurst and knockwurst is from a German butcher in Los Angeles, and fresh apple strudel as well as pretzels are delivered weekly from a German bakery in Downey! The Chicken Dance is the definitive favorite dance at Oktoberfest and always amusing. Every weekend expect to see a huge dance floor filled with hundreds of revelers clucking away to the Chicken Dance.
The Big Bear Lake Oktoberfest begins Saturday, September 10 and runs for eight consecutive weekends through Saturday, October 29, 2016. The weekend festivities takes place at The Convention Center of Big Bear Lake located at 42900 Big Bear Blvd. Big Bear Oktoberfest kicks off with American's Hero weekend on Saturday, September 10 offering free admission for all past and present military, fire fighters and law enforcement. The first three weekends (Sept. 10-11 to Sept. 24-25) general admission on Saturdays is $14.99 for adults, $10.99 for seniors (62+), and $8 for children 12 and under; Sunday admission prices are $8 for adults, $6 for seniors, and children 12 and under FREE. Combo packs are available for both Saturday and Sunday admission for $16.99 for adults and $12.99 seniors. The next five weekends (Oct. 1 to Oct. 29) general admission on Saturdays is $19.99 for adults, $14.99 for seniors (62+), and $9.99 for children 12 and under; Sunday admission prices $9 for adults, $6 for seniors with children 12 and under FREE. Combo packs for both Saturday and Sunday admission are $23.99 for adults and $16.99 seniors.
For more details regarding online ticket savings, Burgermeister / Über Burgermeister Party Packs, and general information, log on to www.BigBearEvents.com or call 909-585-3000.
We can't wait to visit again and give you the festivities 411!