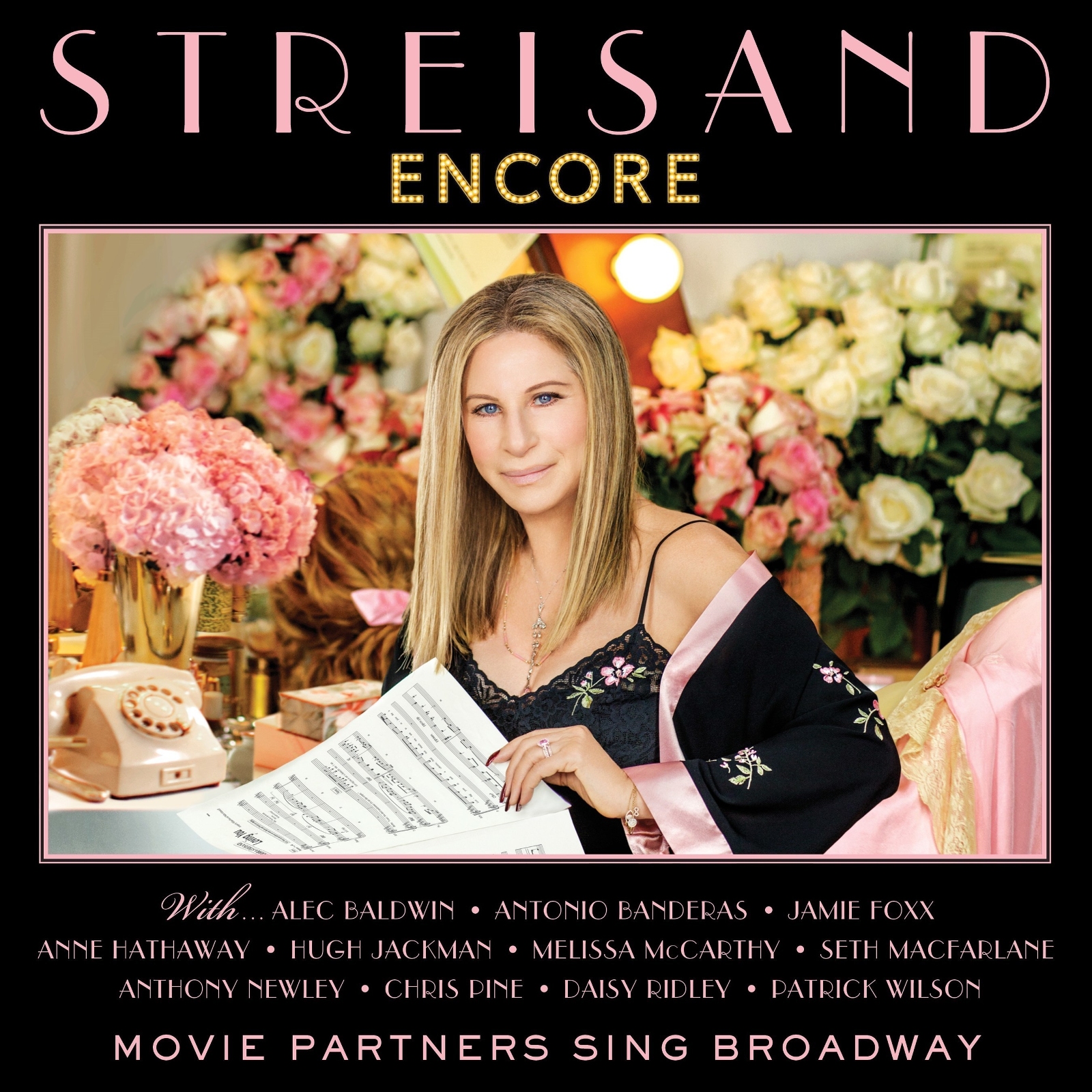 On the heels of her first appearance at The Tonys since 1970, Columbia Records has announced Barbra Streisand's "ENCORE: Movie Partners Sing Broadway" album will debut on August 26th, 2016, featuring 10 new Streisand duets of Broadway classics with some of the biggest stars in Hollywood.
The inspired new musical pairings on "ENCORE: Movie Partners Sing Broadway" include Alec Baldwin, Antonio Banderas, Jamie Foxx, Anne Hathaway, Hugh Jackman, Seth MacFarlane, Melissa McCarthy, Chris Pine, Daisy Ridley, Patrick Wilson, and a spectacular virtual duet with Anthony Newley.
Fans can pre-order "ENCORE: Movie Partners Sing Broadway" now. Those who pre-order the album online will receive the instant grat track, "At The Ballet," featuring Streisand with Anne Hathaway and Daisy Ridley, available streaming or via download.
The song is also available to purchase as a single. A behind-the-scenes clip of Streisand, Hathaway and Ridley recording the song is also available at the following link: http://smarturl.it/attheballet.