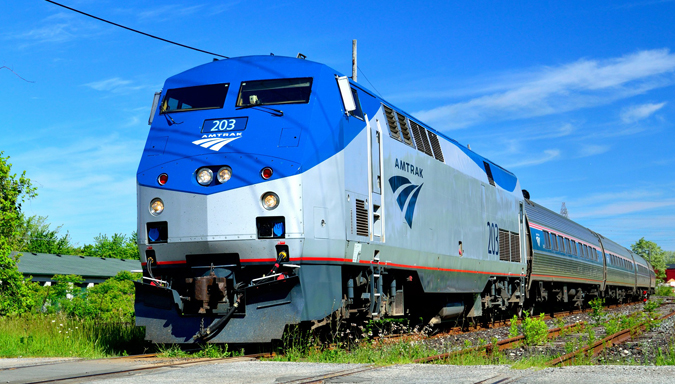 Amtrak is contracting with Alstom to produce 28 next-generation high-speed trainsets that will replace the equipment used to provide Amtrak's premium Acela Express service. The contract is part of $2.45 billion that will be invested on the heavily traveled Northeast Corridor (NEC) as part of a multifaceted modernization program to renew and expand the Acela Express service.
"Amtrak is taking the necessary actions to keep our customers, the Northeast region and the American economy moving forward," said Amtrak President & CEO Joe Boardman. "These trainsets and the modernization and improvement of infrastructure will provide our customers with the mobility and experience of the future."
The new trainsets will have one-third more passenger seats, while preserving the spacious, high-end comfort of current Acela Express service. Each trainset will have modern amenities that can be upgraded as customer preferences evolve such as improved Wi-Fi access, personal outlets, USB ports and adjustable reading lights at every seat, enhanced food service and a smoother, more reliable ride.
This procurement comes as demand for Acela Express service is as popular as ever, with many trains selling out during peak travel periods. The new trainsets will allow for increased service including half-hourly Acela Express service between Washington D.C. and New York City during peak hours, and hourly service between New York City and Boston.
The new trainsets will operate along the Washington – New York – Boston Northeast Corridor initially at speeds up to 160 mph and will be capable of speeds up to 186 mph and thus will be able to take advantage of future NEC infrastructure improvements.
Amtrak is funding the trainsets and infrastructure improvements through the FRA's Railroad Rehabilitation & Improvement Financing program that will be repaid through growth in NEC revenues.