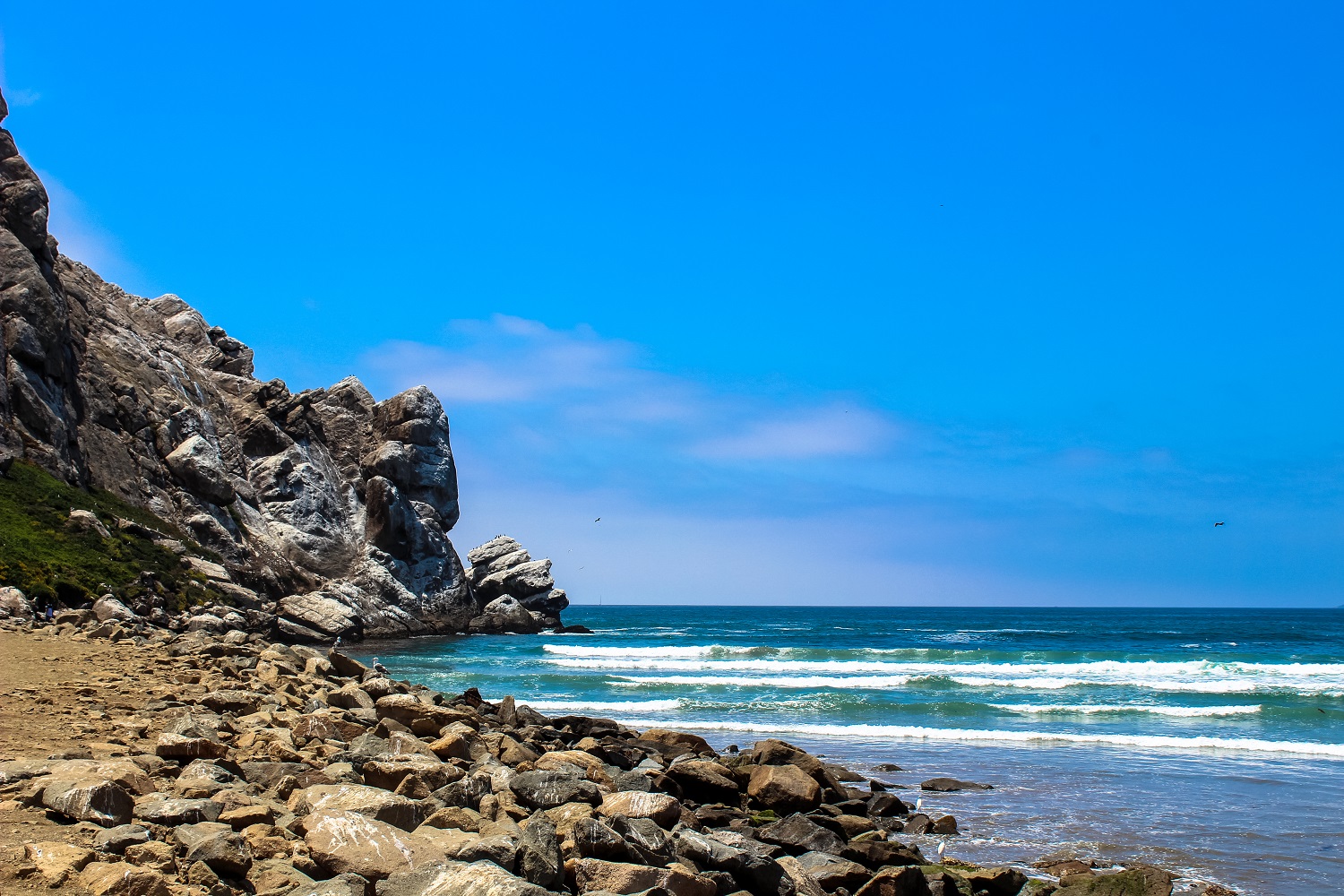 In his 1998 hit song, "Fly Away," Lenny Kravitz sang: "I want to get away, I want to fly away." We all feel that way sometimes, especially if you live in the city. But with plane ticket prices increasing by the day, it's not that easy to pack a bag and simply 'fly away.' Luckily, if you live in the Golden state of California, you don't have to. Serenity and relaxation is always just a 'drive away.'
I live in Los Angeles and my sister, Diyana, lives near San Francisco. One summer weekend, we decided to plan a road trip and meet halfway along the Central Coast. I had always heard about the beauty of San Luis Obispo; from the crashing ocean waves to the wine tasting. It was the perfect destination for our sibling vacation, just 3 1/2 to 4 hours away.
The drive from LA to San Luis Obispo is beyond scenic, from the vast fields and vineyards to the seaside cliffs. Along the way, I recommend stopping in quaint towns, such as Solvang and Los Olivos. The small streets are lined with adorable shops, boutiques and restaurants. Many provide tastings of their local wines.
If you need an escape, here are our favorite spots: from lodging to eating!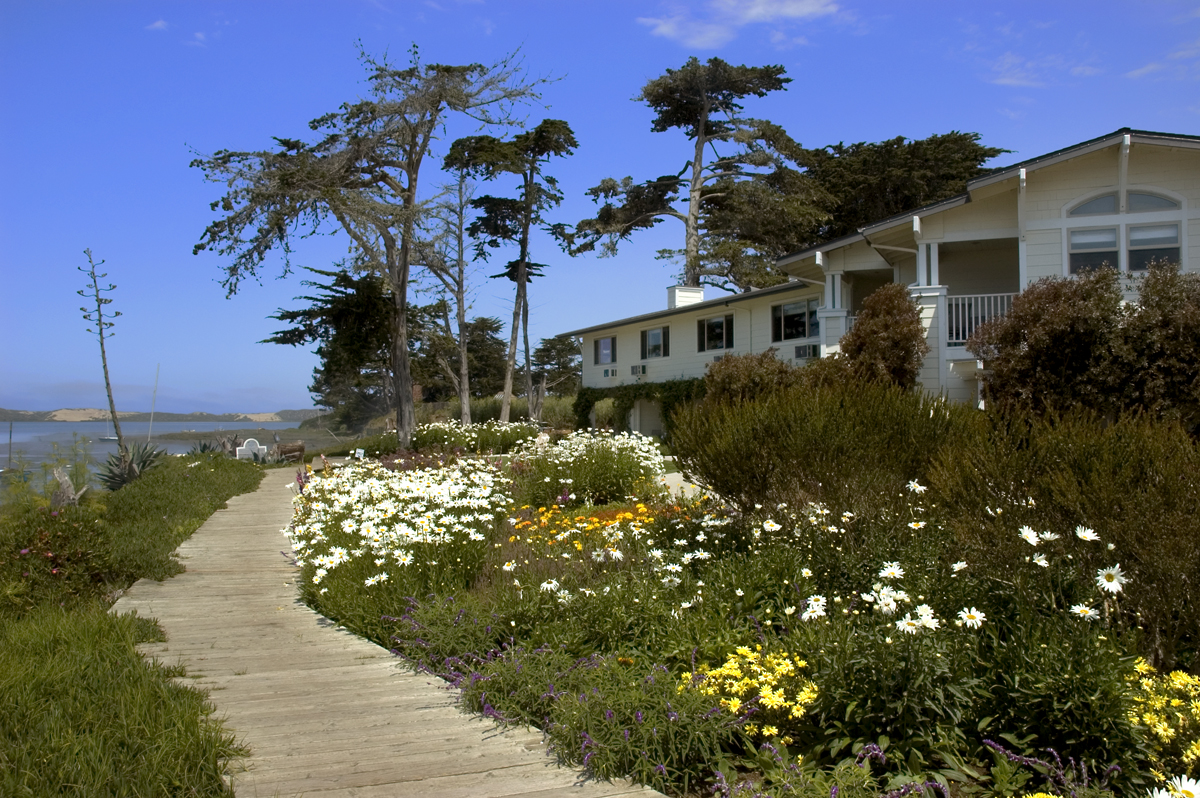 Photo courtesy of Back Bay Inn
Where To Stay:
The Back Bay Inn is perfectly situated on the waterfront in Los Osos and Baywood Park. Extremely affordable and dog-friendly (Yes, dog-friendly!), Back Bay is quaint, clean and close to Morro Bay, the city of San Luis Obispo and any sightseeing. You feel right at home walking around their beautifully landscaped gardens and along the dock. Guests often kayak and bicycle around the Back Bay property and waters.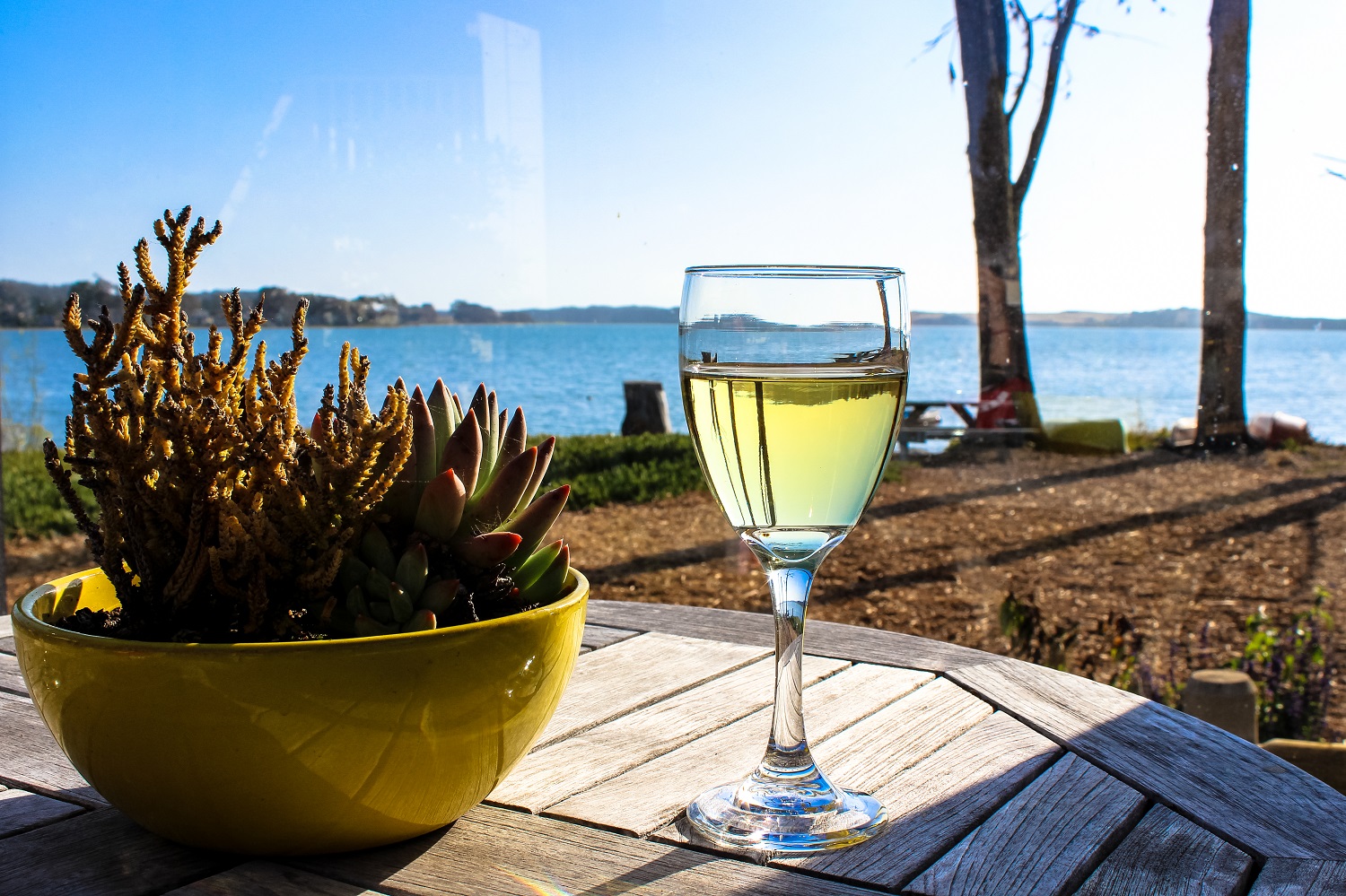 With 23 rooms, each has a king-sized bed. We loved their cottages, which have a separate kitchen area with a futon. In the early evening, they offer wine and snacks in their lounge area. You can sip Chardonnay and enjoy the sunset from their porch. In the morning, enjoy a complimentary breakfast from their indoor/outdoor coffee shop. http://www.backbayinn.com/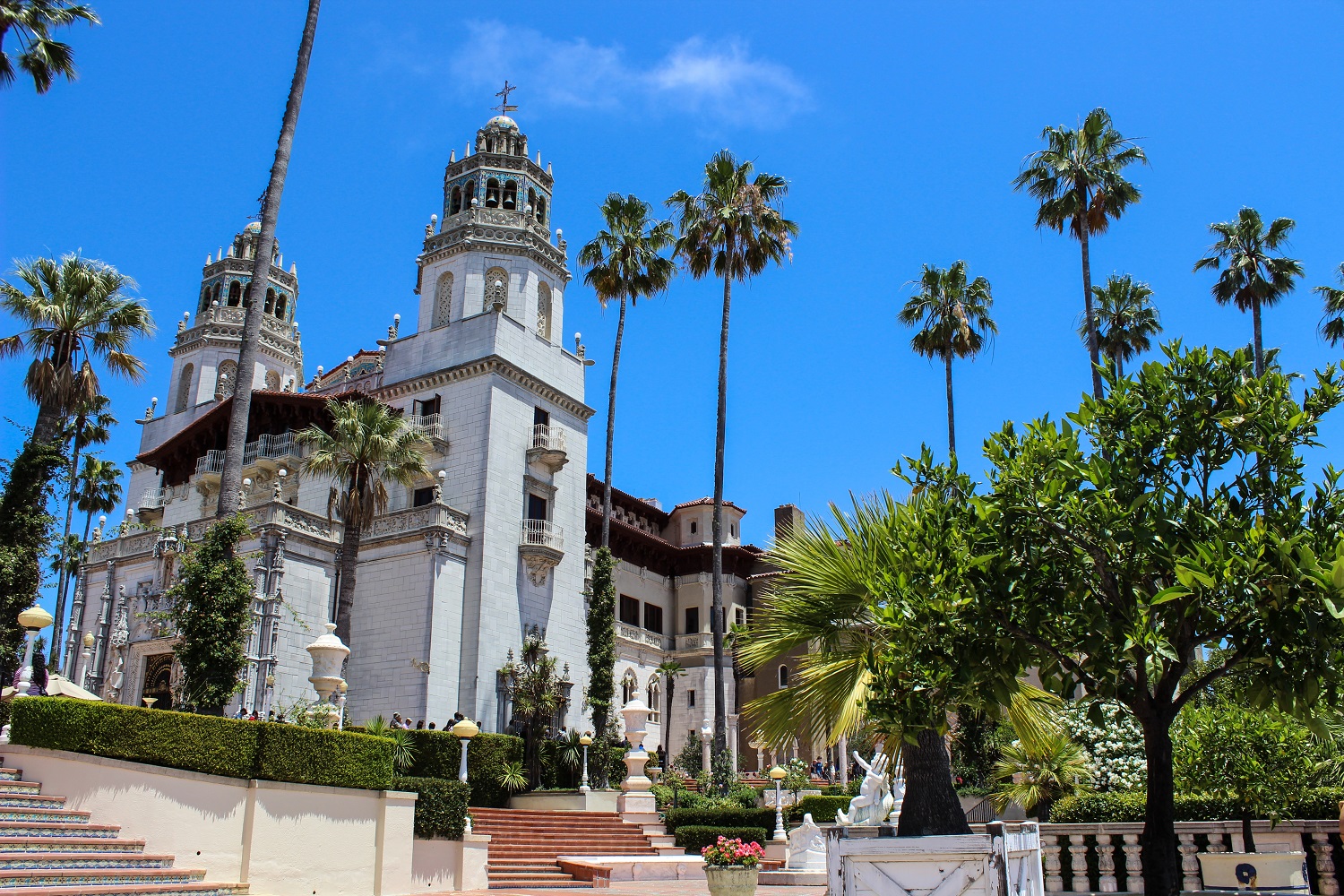 What To See:
Hearst Castle is the #1 must-see stop in San Luis Obispo. Rich in history, one tour of this spectacular castle will have you daydreaming about lavish Champagne parties with Charlie Chaplin, Clark Gable and Greta Garbo. The castle, which was built in 1865, was the prized possession of publishing business mogul William Randolph Hearst, who could be compared to a modern-day Rupert Murdoch.
You can choose from several different property tours, but we recommend the Grand Rooms Tour. Our tour guide, Todd Potter was the best of the best. A life-long local, his knowledge of the castle was quite impressive. As we moved from the pool to the gardens and inside, Todd told us stories of William Hearst and his lover, actress Marion Davies. We also learned about Hearst's master architect, Julia Morgan, who began transforming and adding onto the castle in the 1940s.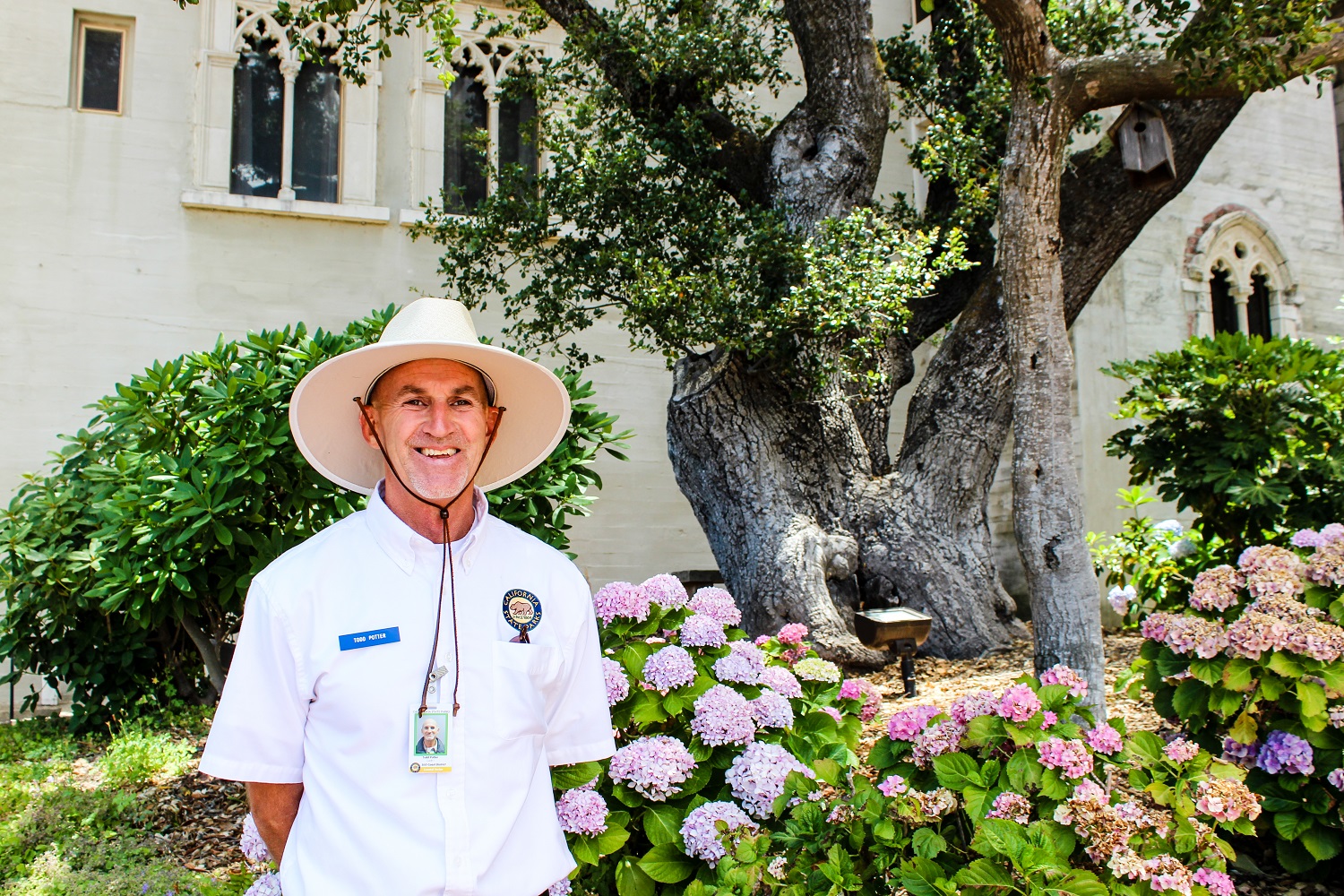 Todd Potter, tour guide at Hearst Castle
With 165 rooms and 127 acres, one could spend all day touring the property. Back in the day, the castle even had its very own operating zoo. Lions, tigers and bears, oh my!
Hearst certainly had a love for art, or just collecting expensive pieces from around the world. Statues, tapestries, paintings and mosaics were brought in from Spain and France, England, Egypt and more.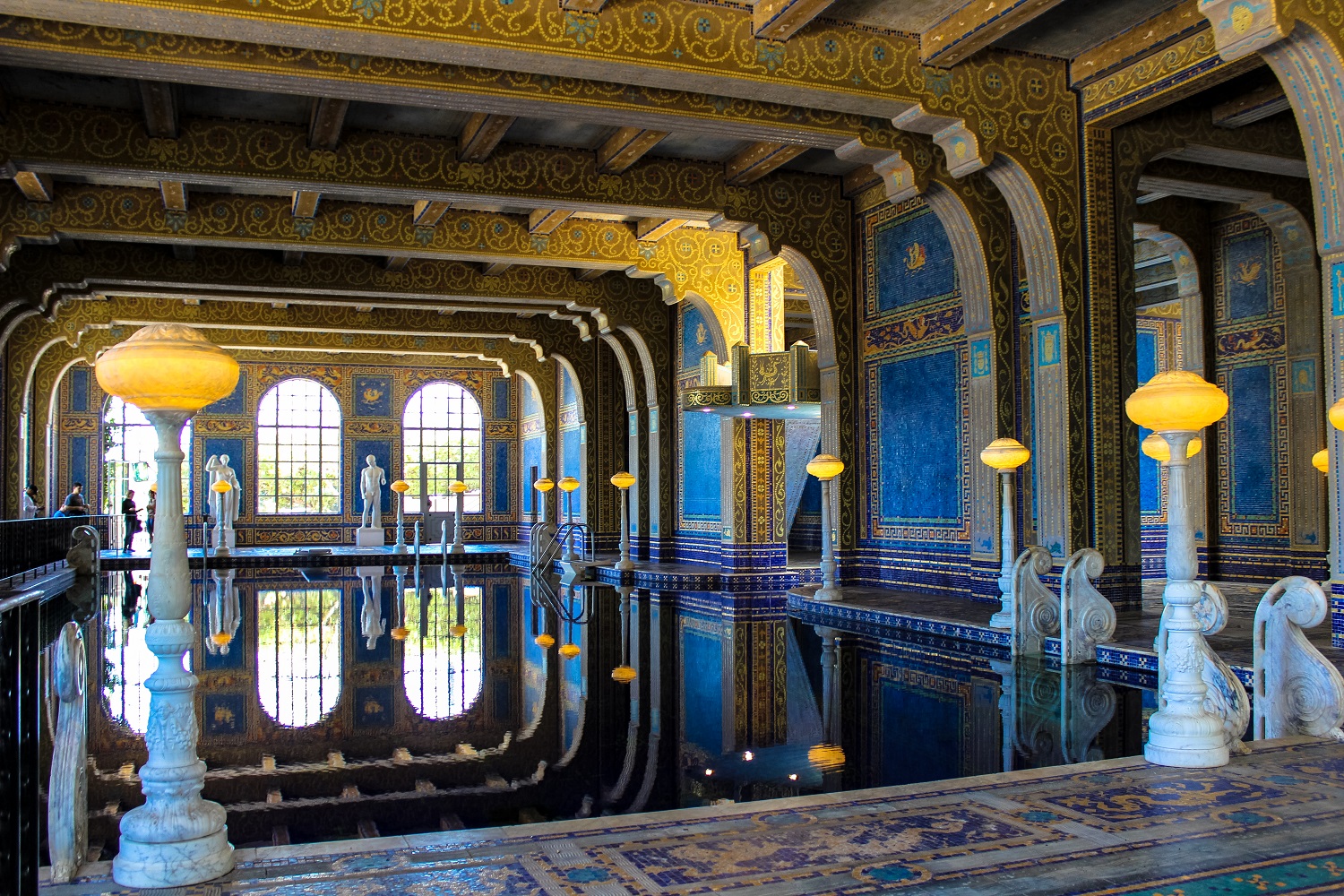 Hearst Castle, indoor pool
At the end of the tour, you are invited into Hearst's private movie theater. It's fascinating to watch the black and white silent film footage of Hearst and the many guests he often had staying at the castle.
Book your tickets and request Todd as your tour guide! http://hearstcastle.org
Where To Eat & Hang:
Sebastian's in San Simeon was the perfect recommendation from Todd. Built in 1852, this 'general store' is now home to the Hearst Ranch Winery Tasting Room and some of the most delicious sandwiches! Try their steak sandwich. No exaggeration, one of the best sandwiches I've ever had. After, you can walk along the dirt road and turn towards the water for some bay views.
Morro Bay is a great place to spend the afternoon. On Saturdays you can visit their Farmer's Market with local vendors showcasing their treats and crafts. There are also plenty of shops and restaurants along the dock. Stop by Tognazzi's Dockside Restaurant for a drink. On the weekends they have live music outside! After sipping on a Bloody Mary, stroll down to the great Rock of Morro Bay. (Great for selfies and photo-ops!)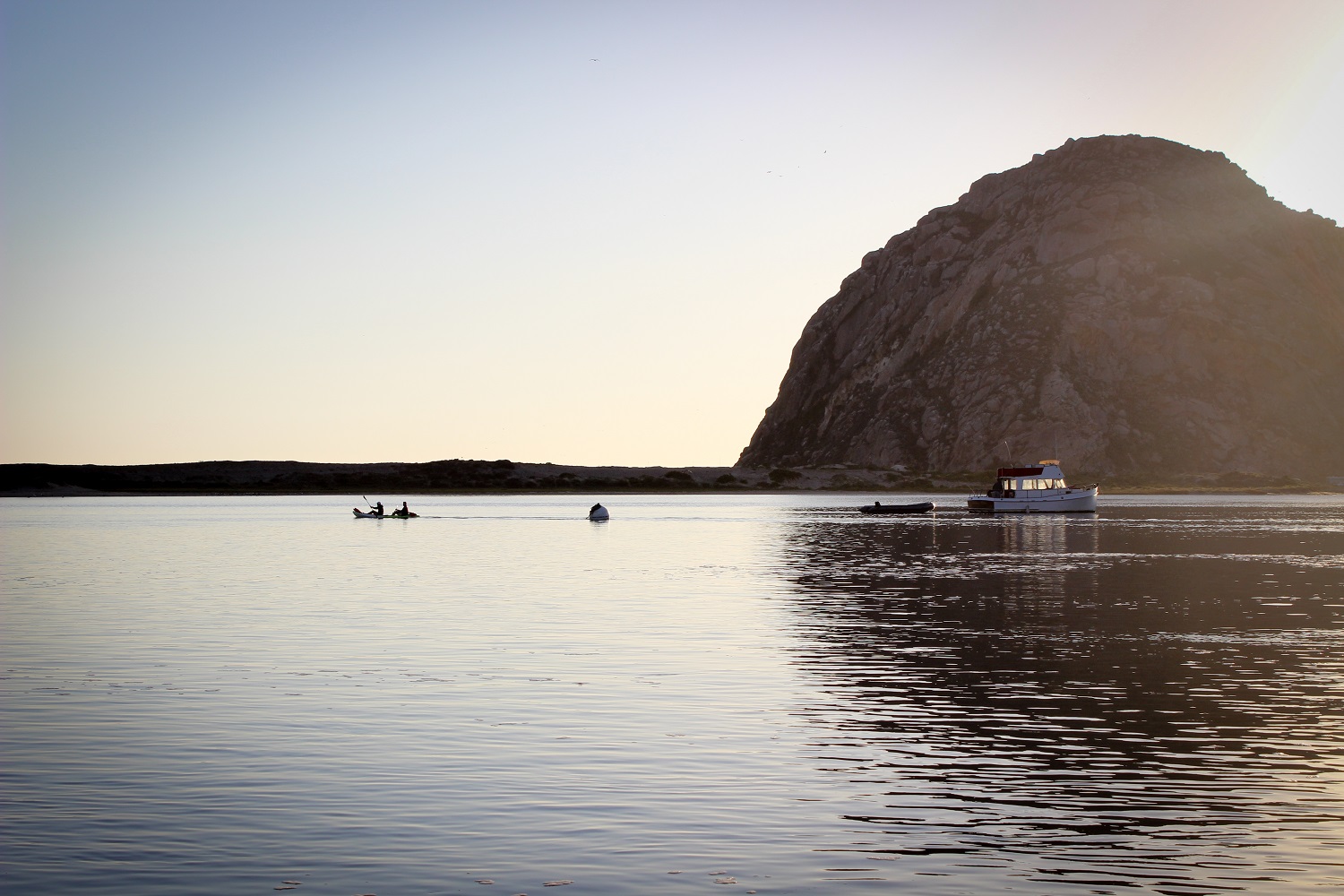 After you've taken a nap back at the Inn, head a few miles down the road to Downtown San Luis Obispo. If you don't know what you want for dinner, don't worry. They have an array of restaurant choices from BBQ to sushi, Italian, German, etc. If you're still in the shopping mood, they have an outdoor mall and some great boutiques lining their quaint streets. And, if you dare, don't forget to stop by Bubblegum Alley, where people have been leaving their chewing gum for decades! (It's a real thing).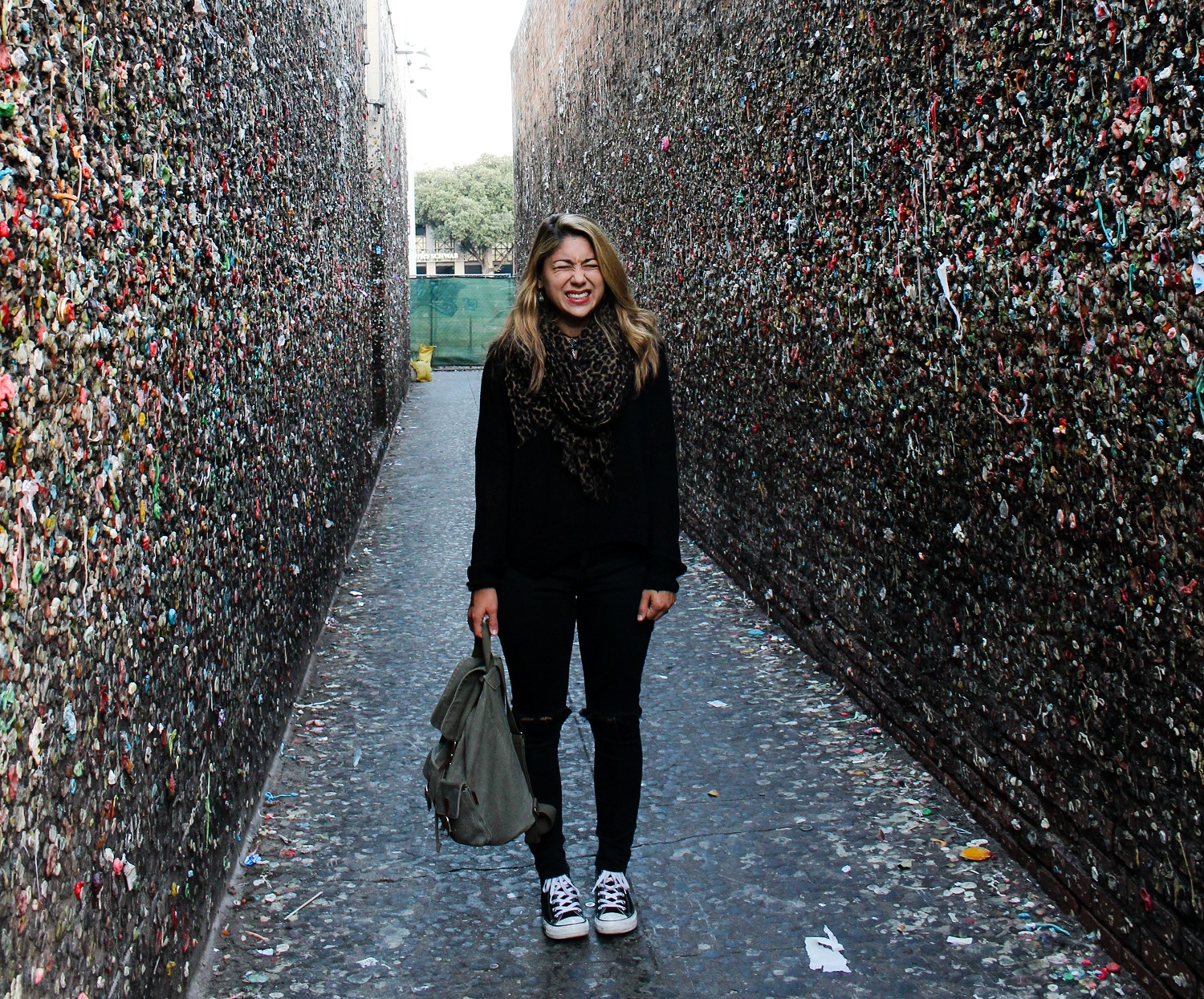 Bubblegum Alley!
Now I know what everyone was talking about when they raved about the Central Coast of California! There's plenty to do and plenty to see. The perfect place to escape for the weekend…
(Click bold hyperlinks to learn more)
Diyana and Pamela at Back Bay Inn with Laurie!