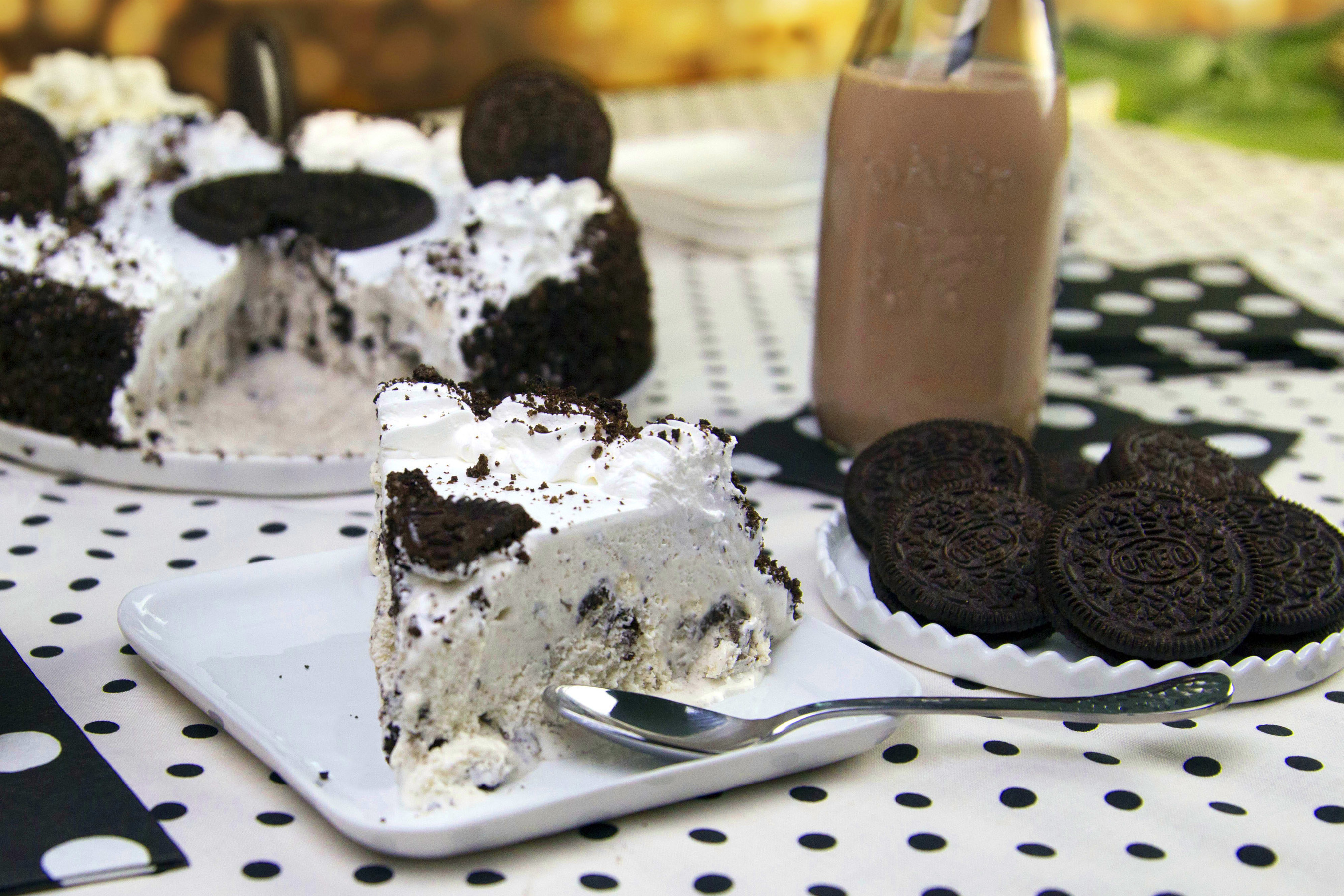 COOL DOWN and CAKE UP this July because it's National Ice Cream Month! From Banana Split to Oreo to Red Velvet, here are 9 impressive ice cream cakes to celebrate all the sweetness ahead this month.
1. Ice Cream Cake with Circus Animal Crust
Take a walk on the wild side with a crust that will bring out the animal in you. Did we mention this cake is a "lightened-up" dessert? Seconds, please! Find out how to make this recipe here.
2. Mint Brownie
Brownie on the bottom, party on the top. It can all be yours with this scrumptious recipe.
3. OREO® Ice Cream Cake
Three foods: Oreo®, Ice Cream, Frosting. Need we say more? All the things you cherish in one, cool, creamy slice are all right here. From I Love Ice Cream Cakes, found in grocery stores nationwide.
4. Carrot Ice Cream Cake
Crazy for carrots? Maybe just carrot CAKE? Whatever it may be, we found the ice cream cake for you. With a cream cheese ice cream layer topped with cream cheese whipped topping, this cake will cool you right down, right to the creamy core. Get the recipe.
5. The Firecracker
In a city where concrete radiates intense levels of heat in summer, it's no wonder NYC is home to some of the most creative, mouth-watering, cool-you-down ice cream cakes found anywhere. Cherry, Lemon and Blue Raspberry make this cake a July 4th party must-have. Pick yours up (or dine in) at Parm.
6. Easy Peanut Butter & Jelly Ice Cream Cake
Don't sweat it! This PB&J Ice Cream Cake is ready to eat with just four ingredients and will have your kids screaming for more. Learn how to make it here.
7. Carvel® LiL' Love®
I scream, you scream, we all scream for Carvel® Ice Cream…Cake! Share a "LiL' Love" with a vanilla and chocolate layered ice cream cake filled with tasty chocolate crunchies. Perfect for sharing (or not!). Find it at your local grocery store or use the product finder at ILoveIceCreamCakes.com.
8. Red Velvet
Layers of red velvet cake and an easy no-churn cheesecake ice cream will melt in your mouth, literally. See for yourself here.
9. Banana Split Ice Cream Cake
Because…it's National Ice Cream Month. Why else? Just a hop, jump and a split away.
July is National Ice Cream Month and a time to celebrate all things Ice Cream! For more ice cream cake inspiration, visit ILoveIceCreamCakes.com or the bakery and freezer sections at your local grocer.