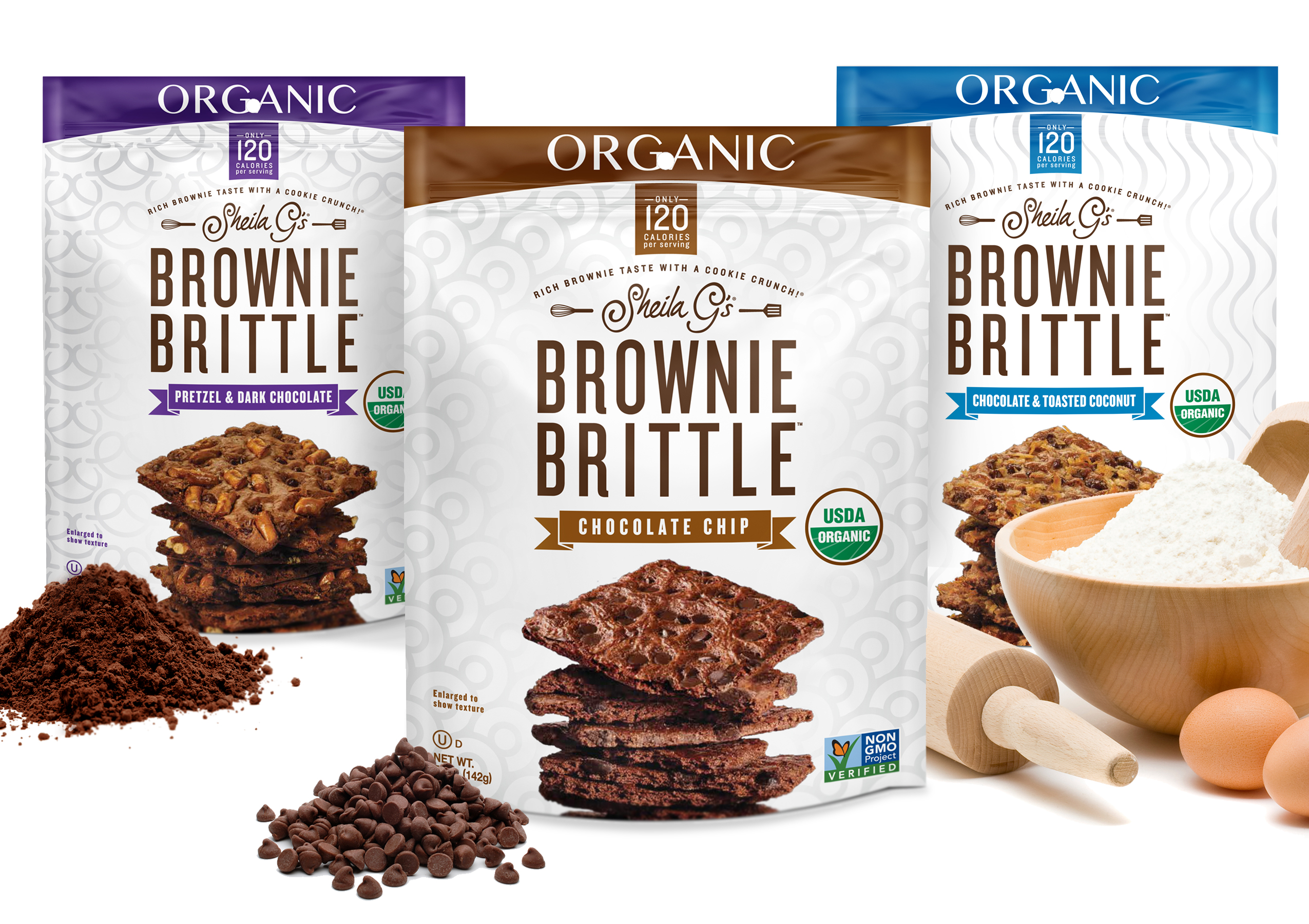 With concession candies and popcorn becoming more and more expensive, who wants to go to the movies and worry about emptying their wallet? We have an idea! Instead of spending $15 on a movie ticket AND $50 on snacks… why not bring your own unique sweets and savories to the theater?
For the sweet tooth, we recommend: BROWNIE BRITTLE™
If you haven't tried it yet, you're living under a rock. BB is one of our favorite snacks. Think, crunchie brownie cookie! In addition to their original flavors, they just launched Organic BROWNIE BRITTLE ™.
Available in three flavors including: Chocolate Chip, Dark Chocolate & Pretzel and Chocolate & Toasted Coconut, with the latter two flavor combinations new to the BROWNIE BRITTLE family. Don't worry about too much butter or sugar, BB is made with non-genetically modified ingredients and their flavors are currently in the Non-GMO Project Verification process.
For the movies, you can bring a five-ounce resealable package or 16-ounche club size for the whole family!
OK, you can't go to the movies without POPCORN!
At this year's Super Saturday for OCRF, we discovered the delicious line of SKINNYPOP. Basically, all of their flavors are addicting. Their premium popcorn kernel is combined with sunflower oil and the perfect amount of salt.
And no need to worry about GMOs, gluten or preservatives. The guilt-free snack is also dairy free, peanut free, tree nut free and zero trans fat. So, if you just started a diet but don't want to feel left out at the movies when you're friends or family are chewing away on their Twizzlers and Hershey bars… SkinnyPop has your back.
Flavors include: Original, Jalapeno, Sea Salt & Pepper, White Cheddar, Naturally Sweet and Dusted Dark Chocolate. We recommend White Cheddar and Dusted Chocolate: Delish!