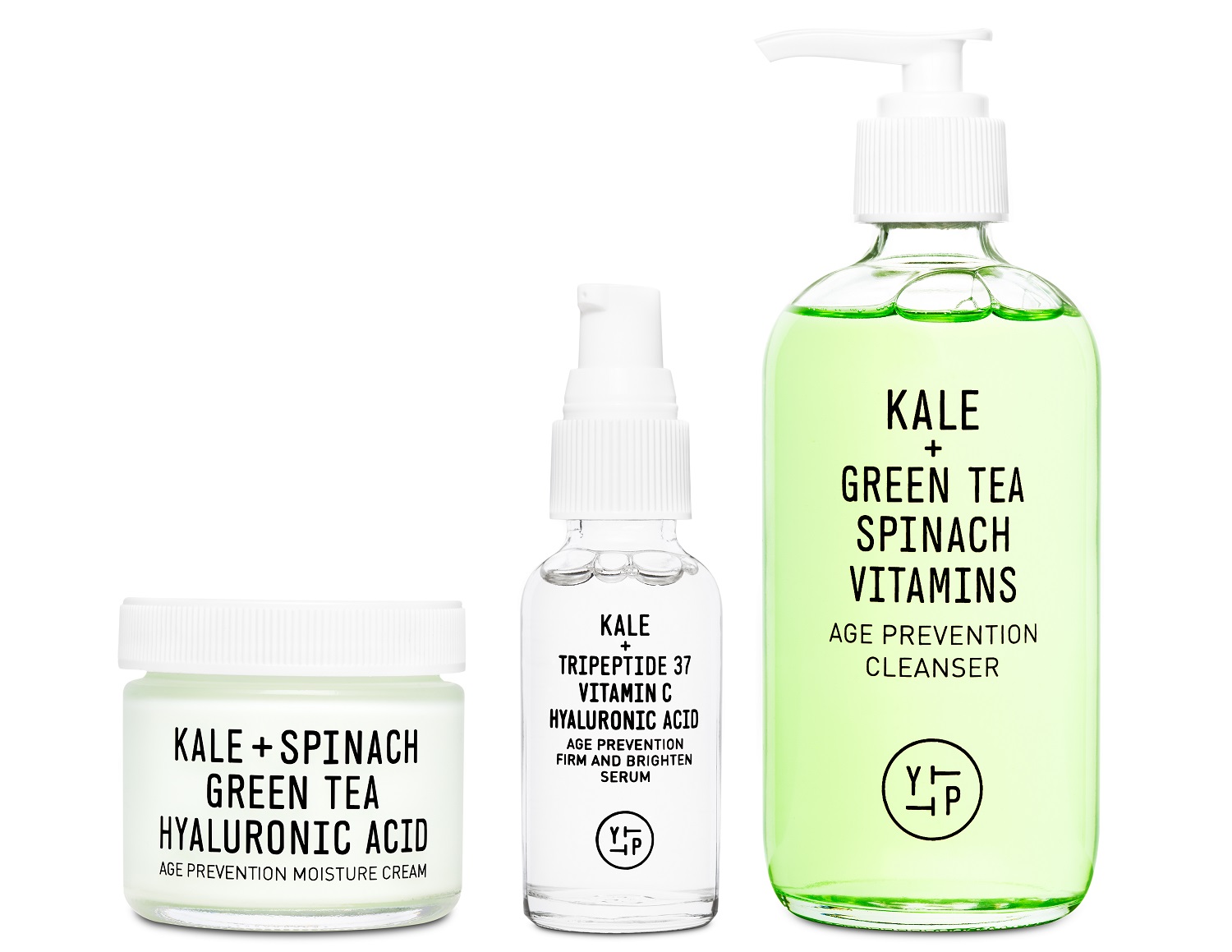 Cousins Greg Gonzalez and Joe Cloyes were born into the beauty industry. Spending their childhood working at their family's skincare company, Greg and Joe learned how to create botanical skincare that combined the best of science and the best of nature for trailblazing results.
Their grandmother started her skincare line over 30 years ago, which inspired them to build their own line: Youth To The People.
The mission is simple: What you cleanse, moisturize and revitalize your skin with should be as whole, nutrient-rich, and clean as what you put in your body.
The formulas combine the best of superfoods and science, including 100% vegan ingredients, cold pressed extracts, gentle preservatives, precise custom formulations, and earth-friendly packaging. Even better, all products are formulated without soap, sulfates, phthalates, synthetic fragrance or added color.
Think fewer lines, better elasticity, a boost to your skin's natural collagen, and a rejuvenated look, all thanks to the phytonutrients in superfoods. From kale to spinach to alfalfa, the products have your leafy greens, plus beneficial vitamins and natural sources of youth-preserving goodness. Then, cross-linked Hyaluronic Acid, Tripeptide 37 and Chelated Vitamin C take the formulas to the next level with the best science can offer. Finally, leaving out the over-processed unnatural fillers, the brand works in small batches, ensuring the freshest and most effective product possible.
Discover Youth To The People's standout formulas, created to be simple and effective so that you can do you:
AGE PREVENTION CLEANSER ($36) – We eat it, we drink it, let's wash with it. Our nutrient-rich gel cleanser helps balance your skin, and removes daily dirt and toxins to keep your pores so fresh and so clean. Packed with antioxidant-rich kale, spinach and green tea to give you that fountain-of-youth glow, it also protects you from free radicals and environmental stresses that try to bring you down.
AGE PREVENTION MOISTURE CREAM ($48) – Get ready for some leafy green moisture with our lightweight, multifunction, antioxidant-rich moisture cream. All the super foods you love, including kale, spinach and green tea, combine forces with Hyaluronic Acid to create a mighty moisturizer that restores, rejuvenates and conditions while protecting against free radicals and environmental stresses. Use it day or night (or when you roll in at dawn) to give you the healthy, beautiful skin you've always dreamed of.
AGE PREVENTION FIRM AND BRIGHTEN SERUM ($62) – Brighter, better, faster, stronger. This high performance serum uses fast-acting peptide molecules to maintain skin elasticity and promote natural collagen synthesis, while infusing antioxidant-rich kale into the skin. And Vitamin C doesn't just boost your immune system, it both brightens skin and prevents hyper-pigmentation to work like Photoshop in real life. This super serum also takes on premature wrinkles and fine lines by reducing damage caused by free radicals and environmental stresses, then locks in moisture with hyaluronic acid for an added bonus. It's glow time.
To learn more visit: www.youthtothepeople.com