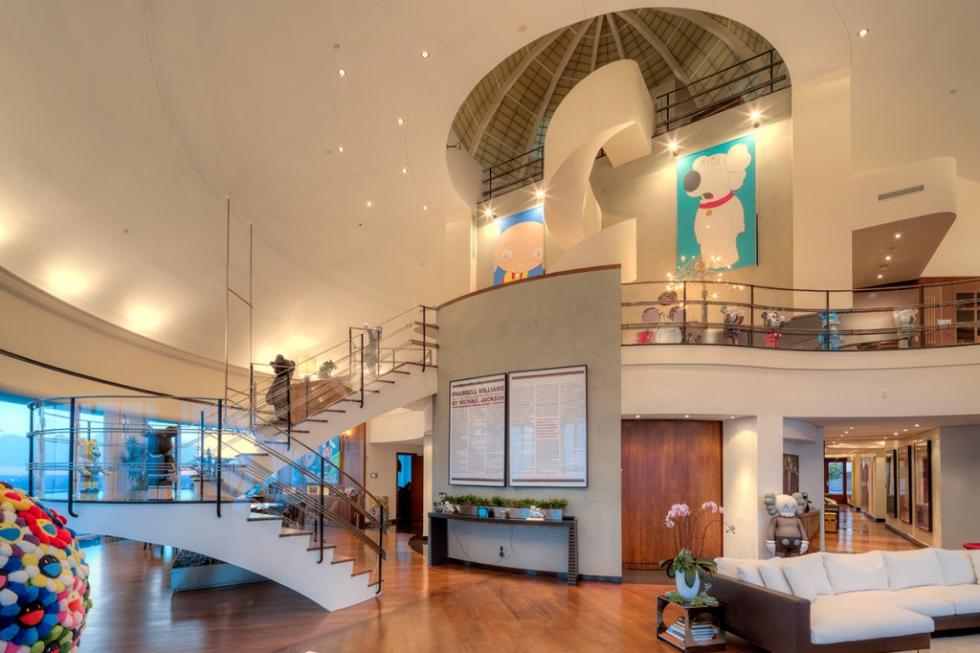 This week at TopTenRealEstateDeals.com, we take a look at two of America's quirkiest condos that finally sold after several years on the market. Both the Pharrell Williams' penthouse and the 2011 Esquire Bachelor Pad of the Year just sold.
Also, Richard Gere originally listed his Hamptons home in 2013 at $65 million and just sold it to Matt Lauer for $33 million.
And, San Francisco's most expensive mansion was once a boarding house for the wealthy.
Pharrell Williams has every reason to be "Happy" after finally selling his Miami penthouse to a New Jersey businessman. With his main residence in the swanky Laurel Canyon in Los Angeles that he bought in 2015, it wasn't feasible to hold on to the penthouse even if it did have what many would call the best location in South Florida.
Perched on top of the 40-story Bristol Tower at the entrance to Key Biscayne, it is just a stone's throw from trendy Coconut Grove and a quick drive in the other direction to South Beach – three locations with possibly the best restaurants, clubs, beaches and marinas in Miami. At 10,000 square feet, the penthouse has five bedrooms, seven bathrooms and an additional 5,000 square feet of terraces with its own rooftop swimming pool and a second-level summer kitchen. He purchased the condo in 2007 for $12.5 million, then transformed it into a mogul palace with his art and furniture collection. Views of 360 degrees take in Biscayne Bay, the Atlantic Ocean, Key Biscayne, Coconut Grove and the Miami skyline.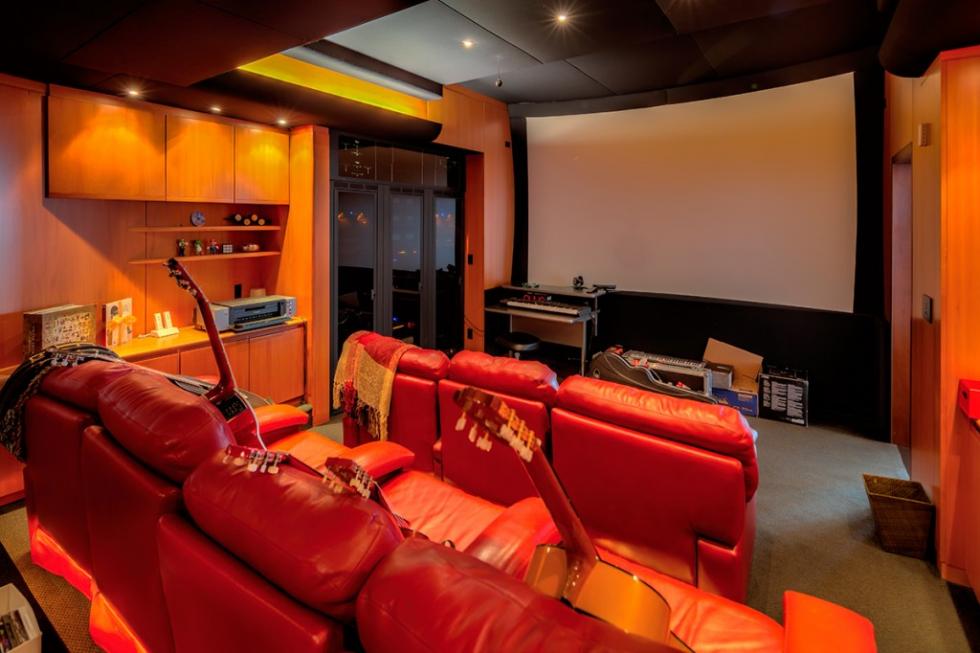 Originally listed in 2012 for $16.8 million, the property has gone on and off the market with several price cuts until recently selling for $9.25 million.
Finally! For over five years the triplex penthouse in Brooklyn's famed 1914 landmark Clock Tower Building has been for sale with no takers. Though first listed in 2010, it was promoted with a flourish in 2011 as the Esquire Bachelor Pad of the Year. In addition to Esquire's glammed out decorating and overall cutting-edge technology, there was Charlotte – a life-sized digital lady ghost. She could be seen sitting at the bar, swimming through the atrium and walking along the walls of the lounge.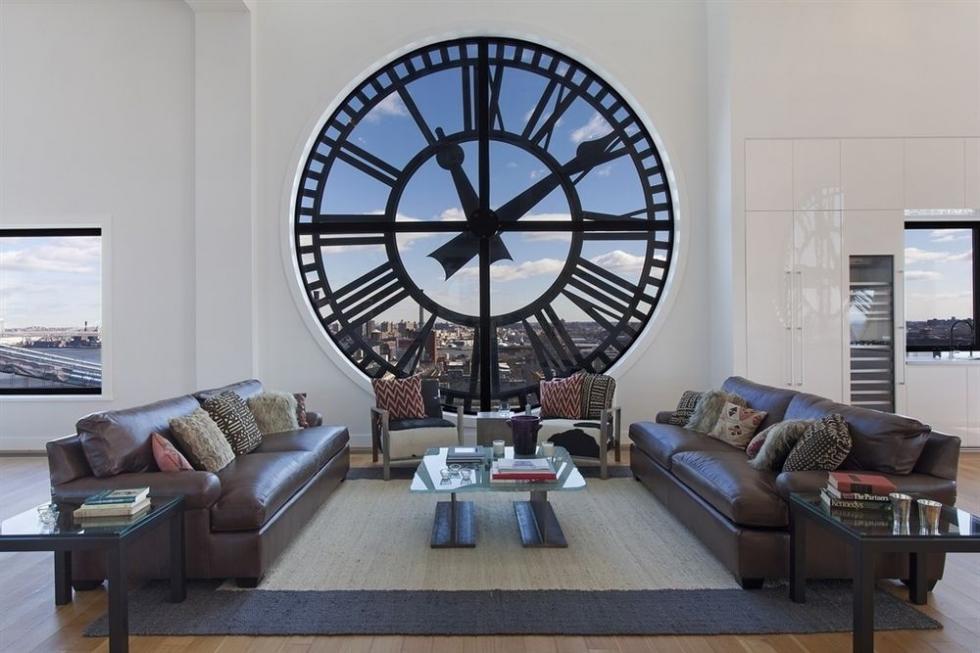 The first thing seen across the Clock Tower space on entering are four electronically synchronized 14' clock face windows with postcard views from the Hudson River and Statue of Liberty to Manhattan. A stunning glass elevator goes to the master suite and upwards to a glass roof terrace with glowing floor tiles from the light below, with its 400-square-foot glass enclosed space and another 400-square-foot open terrace. There is also a separate study and a technology loft which is capable of displaying one's social media or computer desktop slanted across the ceiling, providing large-scale viewing.
Unfortunately when Esquire moved out, Charlotte the Ghost went with them. Empty, unstaged and lonely, it went unsold until now. Originally listed for $25 million in 2010, after five and a half years of being tossed around between brokerages, the penthouse is now under contract for $18 million through its newest listing agent, The Corcoran Group.
Richard Gere has been patiently holding on to his historic 1902 Hamptons waterfront property for three years waiting for the right buyer to come along. Though rarely publicized and only occasionally mentioned in the press due to Gere's desire to protect his privacy, those who took the time to delve further were struck by the feeling of walking back into history. Rolling lawns ending at water's edge, a tea house poised to catch the sunsets over the water, a swimming pool tucked unobtrusively into the landscape and three impeccably preserved historic brick buildings created a peaceful, almost magical environment for relaxation and introspection.
The Strongheart Manor main house of 12,000 square feet has 12 bedrooms and 12 baths with modern interior updates while still maintaining its vintage charm. There are two other homes on the property of the same architecture designated as guest houses but appearing to be mansions in their own right. After the initial construction at the turn of the century, the 6.3-acre estate was added onto and further developed over the years, including the romantic tea house by the water.
Originally listed in 2013 at $65 million, the following year Richard lowered the asking price to $56 million and further to $47 million. It wasn't until the most recent price cut to $36.5 million that the property started to draw serious interest. It has just sold to Matt Lauer, host of NBC's "The Today Show," for $33 million.