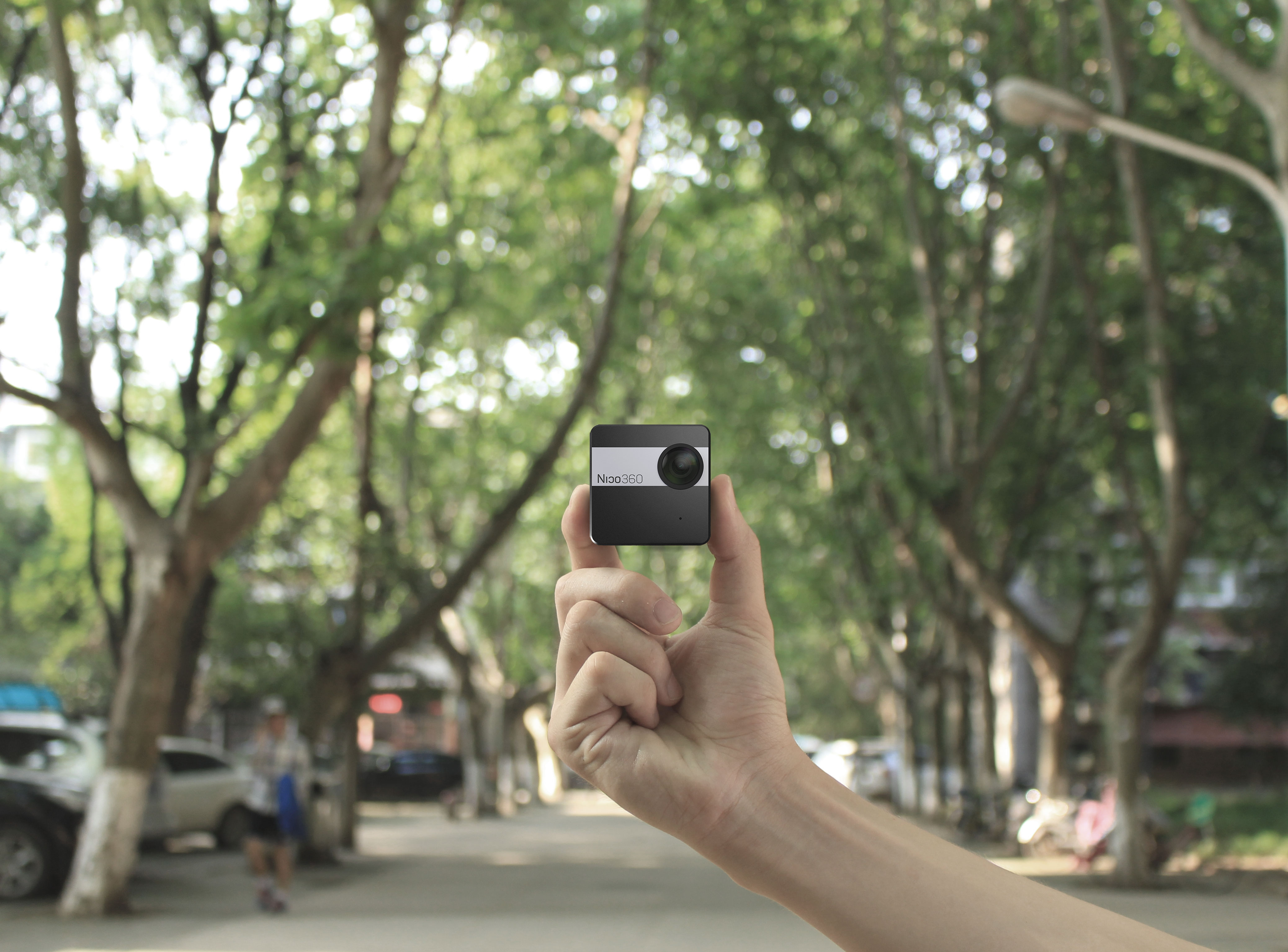 Nico360, the world's smallest consumer 360° virtual reality camera launched today on Indiegogo at https://www.indiegogo.com/projects/the-world-s-smallest-360-camera-nico360#/.
The Nico360 VR camera for consumers lets everyone record and share their moments in 360-degrees anytime, anywhere. The camera features the highest resolution of a VR camera at 32 Megapixels and allows 360-degree LIVE VR video streaming with image stabilization for sharing video on social media sites, such as YouTube, Facebook, Instagram, Periscope, Snapchat, Twitter and more – with no software or app needed – all at a low price of only $149. See video at: https://vimeo.com/174624878.
The Nico360 camera can be used outdoors strapped to your hand, bike, or car to record your outdoor adventures, vacations, and hiking surroundings in 360° virtual reality, especially when you are alone, with no one to help you take video. And with higher 32MP resolution, a smaller size and the lowest price — 1/3 the price of the Samsung Gear 360, the Nico360 beats the competition. Waterproof and fully washable with no need to buy a waterproof case, the Nico360 is tiny at 1.8 inches x 1.8 inches and light-weight at 109 grams, ready for outdoor use and perfect for travelers, live video streamers, and VR fans.
The Nico360 provides professional photography features, including Adobe RAW/DNG output for those who want to edit the raw photo in Photoshop. It also features 32GB of internal storage, so there's no need to buy a micro SD card for it (it also includes a micro SD port for extra storage). The 360° live streaming feature doesn't require software or apps, so you can instantly start a YouTube video live with this little cube camera and never lose the action.
For more information, see the website: http://www.nico360.com.