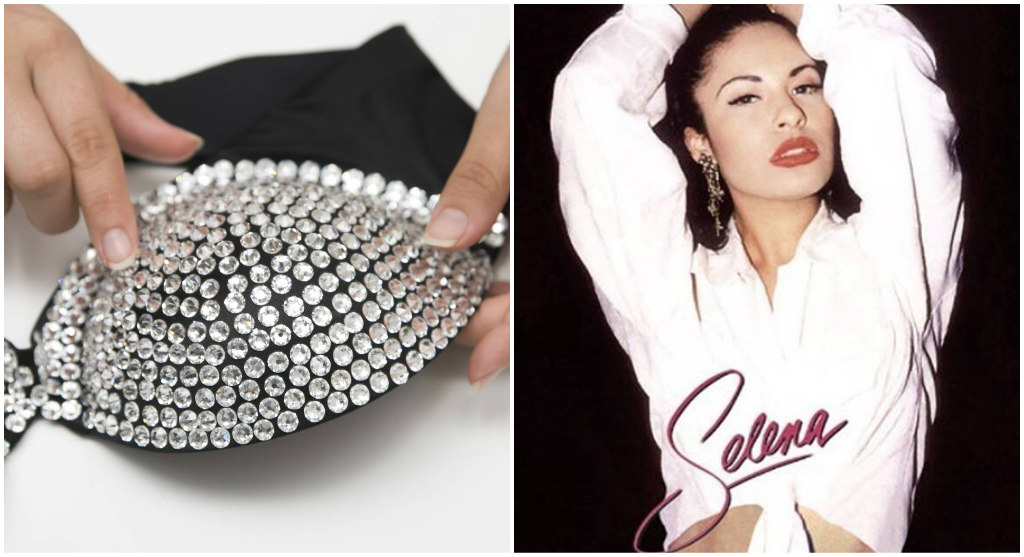 In commemoration of the 21st anniversary of the Tejano superstar's fifth and final studio album, Dreaming of You, Madame Tussauds Hollywood announced that it will immortalize Selena Quintanilla in wax and will release a special sneak preview of the forthcoming wax figure honoring her. The official unveiling of Selena's figure will take place during a rooftop celebration at Madame Tussauds Hollywood on August 30th.
In response to an outpouring of fan appreciation, Madame Tussauds Hollywood stepped forward to immortalize the beloved singer-songwriter in wax, working with a team of expert sculptors and artists to meticulously research and capture Selena's authentic likeness. After traveling to The Selena Museum in Corpus Christi, TX for an initial meeting, Madame Tussauds worked in partnership with the Quintanilla family through every step of the process to create the wax figure—from selecting Selena's iconic pose and expression, to choosing her signature hairstyle, makeup and wardrobe.
"On behalf of our family we would like to express a huge amount of gratitude to Madame Tussauds in creating such an amazing lifelike wax figure of our beloved Selena. This is yet another step in making sure that her legacy lives on and that her fans new and old can appreciate her as a person, an artist and one whom we can all identify with," said Suzette Arriaga, Selena's sister.
The figure, valued at approximately $350,000, will be dressed in a recreated stage look from Selena's concert held at the Memorial Coliseum in Corpus Christi, TX on Feb 7, 1993. The figure's look celebrates her concert performance recorded for the album Selena Live!, which won the GRAMMY Award for Best Mexican/American Album in 1994.