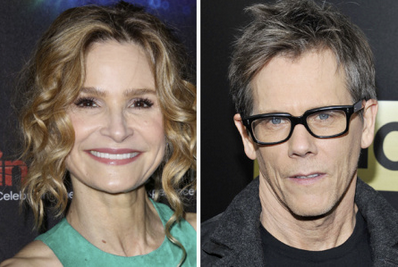 Golden Globe and Emmy Award winning actress Kyra Sedgwick (The Closer) will have her directorial debut with Lifetime's Story of a Girl, based on the novel of the same name by Sara Zarr. The feature film is a powerful coming-of-age story about a teen who must deal with the ramifications of a sex video that goes viral. Segwick's husband, Kevin Bacon, is also set to star. Production begins this September in Vancouver for a 2017 debut on Lifetime following the film's festival run.
When a sex video of 13-year-old Deanna Lambert and Tommy, her older brother's best friend, hits the Internet, her life of carefree innocence is changed forever. Three years later, Deanna is still dealing with the fallout of the video, including being branded the school slut and bearing the burden of the daily taunts from her classmates. Her home life is even more troublesome as her father's anger and disappointment over the incident has left him unable to look her in the eye. Ready to move on, Deanna longs to escape a life defined by the mistakes of her past.
Sedgwick produces and directs the script written by Laurie Collyer (The Secret Life of Marilyn Monroe) and Emily Bickford Lansbury (Work of Art: The Next Great Artist) who also produces.