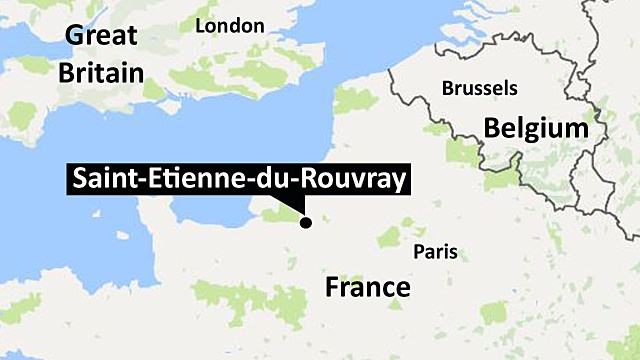 ISIS continues to wreak havoc, claiming yet another attack in France.
On Tuesday morning, two knifemen entered a church during morning mass in the town of Saint-Etienne-du-Rouvray, northwest of Paris in the region of Normandy.
After taking multiple hostages, one victim was killed. They took the life of 85 year-old Catholic priest, Jacques Hamel. According to reports, one hostage is now in critical condition.
President Francois Hollande spoke at the scene of the crime, calling it a "dreadful terrorist attack." He also told reporters that the attackers had pledged allegiance to Islamic State.
"The threat remains very high," Hollande added.
The two attackers were shot dead by police.