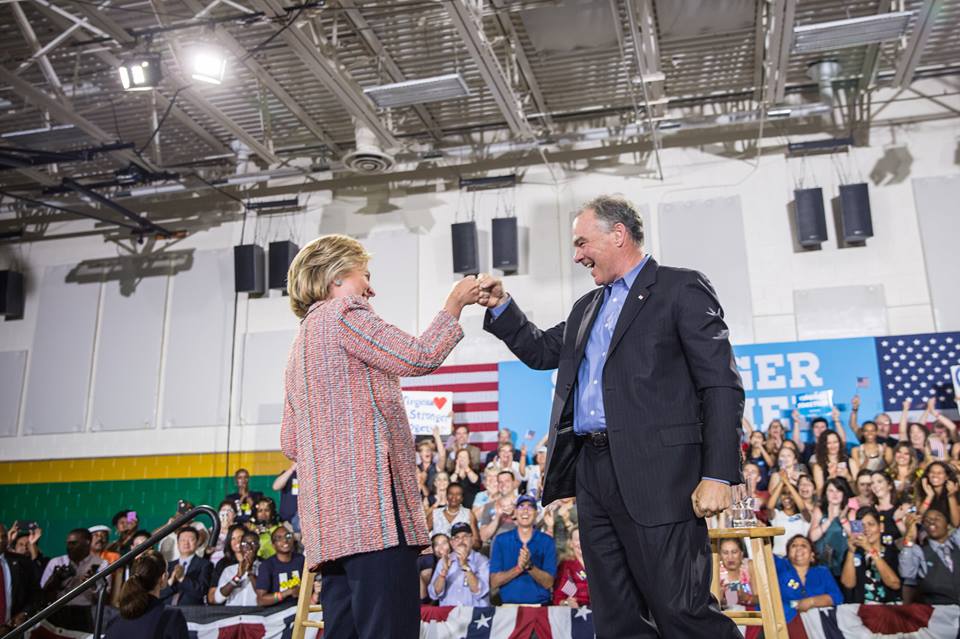 The Democratic Presidential Candidate, Hillary Clinton has announced her VP partner in crime: U.S. Senator of Virginia, Tim Kaine. Tim was elected to the Senate in 2012; he serves on the Armed Services, Budget, Foreign Relations and Aging Committees.
In an official statement, Clinton said and wrote:
I'm thrilled to announce my running mate, Tim Kaine.
Tim is a lifelong fighter for progressive causes and one of the most qualified vice presidential candidates in our nation's history. But his credentials alone aren't why I asked him to run alongside me.
Tim's a man of relentless optimism who believes no problem is unsolvable if you're willing to put in the work. That commitment to delivering results has stayed with him throughout his decades-long career as a public servant.
I could give you a laundry list of things he accomplished as mayor of Richmond, governor of Virginia, and in the United States Senate. But here's what's important: Tim has never taken a job for the glory or the title. He's the same person whether the cameras are on or off, motivated by the belief that you can make a difference in people's lives through public service.
I didn't make this decision lightly. I've had the privilege of seeing two presidents and two vice presidents up close, and I wanted to pick someone who will be able to give me their best advice, look me in the eye, and tell me they disagree with me when they do. But what matters most is a simple test that's not easy to meet: whether the person could step in at a moment's notice and serve as president.
I have no doubt that Tim can do the job, and I want him by my side on the trail and in the White House. But we're going to need your help to get there. So join me and Tim, and let's get to work and go win this thing.