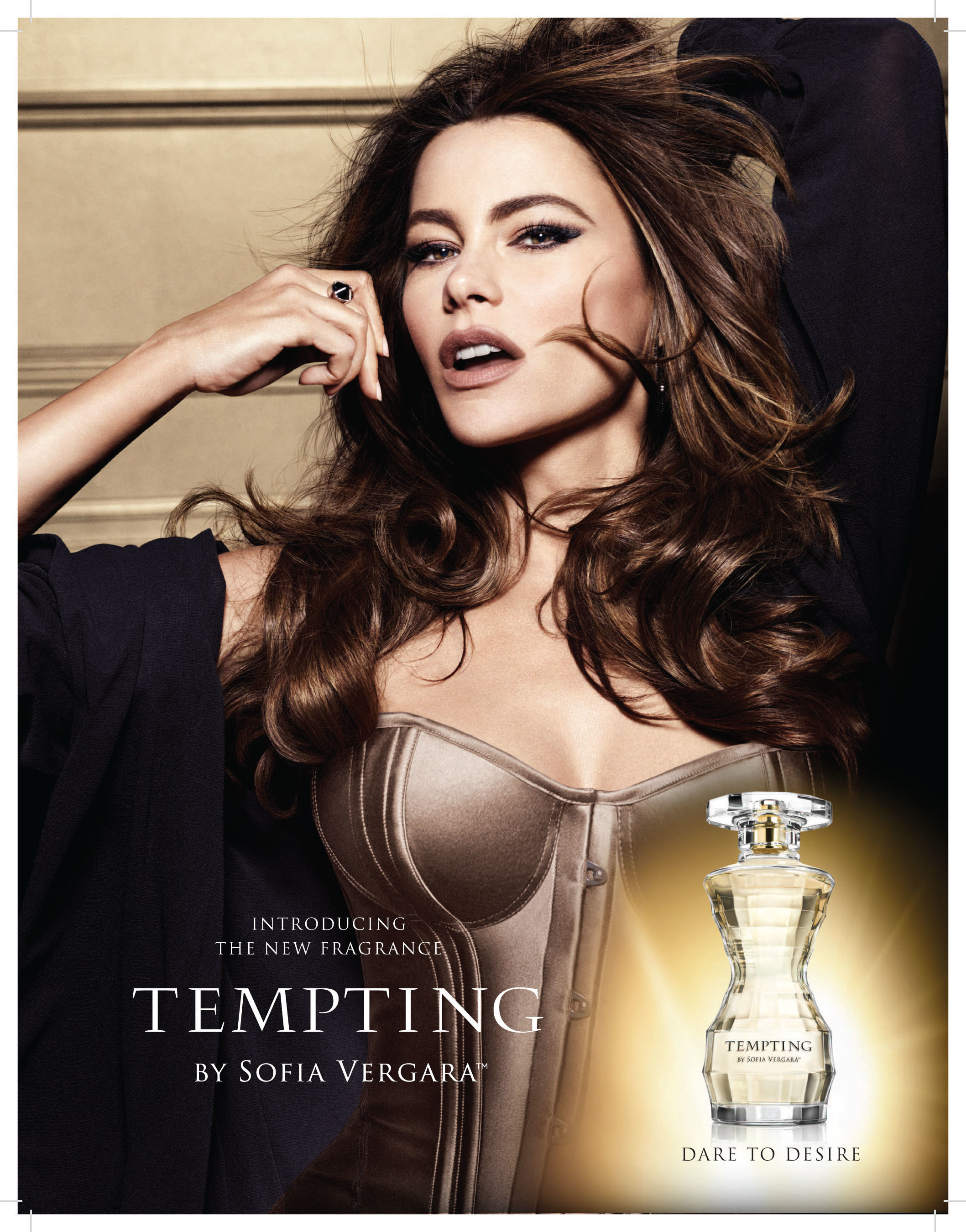 Sofia Vergara and Perfumania are kicking off Beautycon Festival LA with an exclusive event on July 8th to celebrate the launch of TEMPTING BY SOFIA VERGARA, the newest scent in Sofia's fragrance collection.
Beautycon Media's content creators will be able to get a sneak peek and learn about the sexy scent that just dropped at Perfumania and Perfumania.com this month.
"Sofia Vergara is breaking the mold of traditional media by partnering with Beautycon Media for the launch of her new fragrance, Tempting," says Moj Mahdara, CEO of Beautycon Media. "Beautycon Media provides a large network of diverse content creators who reach hundreds of millions of people in a unique way while creating a viral buzz throughout the digital space. Beautycon Media is committed to reinventing beauty as an expression of power and creativity."
Sofia's close connection with her fans lends itself to this unprecedented beauty launch. "Sofia Vergara has an incredible fan base and fantastic engagement with her audience. With the launch of Tempting, we wanted to further engage the next generation of beauty enthusiasts through Beautycon's extensive influencer network, expanding the dialogue through both traditional and new media," says Don Loftus, President of Parlux Fragrances, LTD.
The newest addition to her fragrance collection, TEMPTING BY SOFIA VERGARA is for the temptress in every woman. "Every woman has a sultry side – it's one of the most enjoyable aspects of being a woman. I created this scent to help stir that emotion. Women should feel sexy and comfortable in their own skin. Being Tempting is all about being yourself and loving it," says Sofia. Intoxicatingly sexy, TEMPTING BY SOFIA VERGARA is an alluring and playful scent, a tribute to Sofia's charismatic personality.
A fresh, floriental, fruity fragrance, the notes include:
TOP NOTES: Fresh Pineapple, Mandarin Blossom and Juicy Açai Berry
MIDDLE NOTES: Colombian Passion Flower, Purple Vanilla Orchid, Star Jasmine
BASE NOTES: Creamy Sandalwood, Vanilla and Caramelized Musk
A beautiful interpretation of Sofia's famous curves, the hourglass bottle design exudes both femininity and sensuality. The facets are inspired by the emerald, found in Sofia's native Colombia and incorporated throughout her fragrance collection. A faceted cap completes the look.
FRAGRANCE COLLECTION
Eau de Parfum Spray (1.0 fl oz. / 30mL) $32.00
Eau de Parfum Spray (3.4 fl oz. / 100mL) $55.00 (available September 2016)
TEMPTING BY SOFIA VERGARA will be available at Perfumania and Perfumania.com in July 2016 and retailers nationwide in September 2016.