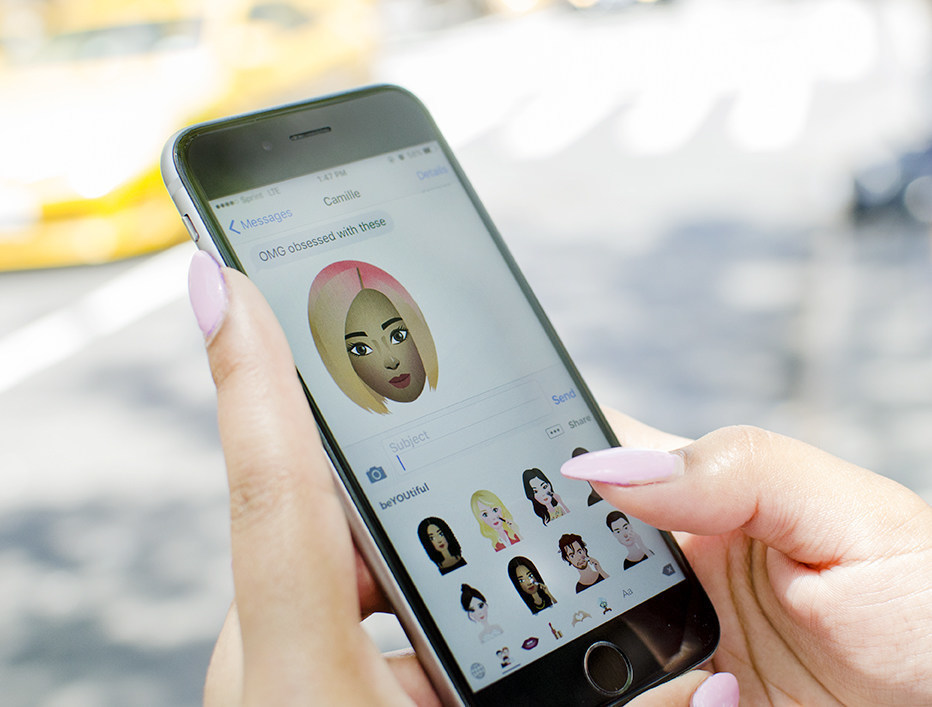 L'Oréal USA announced the launch of "Beaumoji," the most extensive messaging keyboard designed to enhance and animate conversations around the world of beauty. The keyboard offers 130 playful and on-trend emojis created exclusively for the passionate and growing community of beauty enthusiasts.
Once downloaded, the Beaumoji keyboard is organized into categories including 'It Girl,' which features illustrations of current beauty trends like the ombré lip and pastel hair, 'Pampered Life' with characters indulging in beauty experiences, alongside symbols of 'Iconic' L'Oréal-brand products, such as Urban Decay's beloved Naked palette and Maybelline New York Great Lash mascara. Beaumoji also features categories titled 'beYOUtiful' which encourages users to embrace their personal style and express their unique beauty stories, and 'Love' which includes icons and gestures to express enthusiasm for all things beauty. Beginning July 7th, the keyboard will be available for free on both iOS and Android, and consumers can expect seasonal upgrades with new emojis to reflect evolving beauty trends.
To celebrate the announcement, L'Oréal is also unveiling an emoji design contest, inviting consumers to create and submit their own Beaumoji using the hashtag #BeaumojiContest which will be judged by a panel of top beauty influencers. Three winners will receive a trip to New York City for a one-night stay and VIP ticket to Beautycon Festival New York (October 1st), where their Beaumoji will be revealed live on stage alongside some of the industry's most admired beauty influencers and in front of thousands of beauty industry enthusiasts.