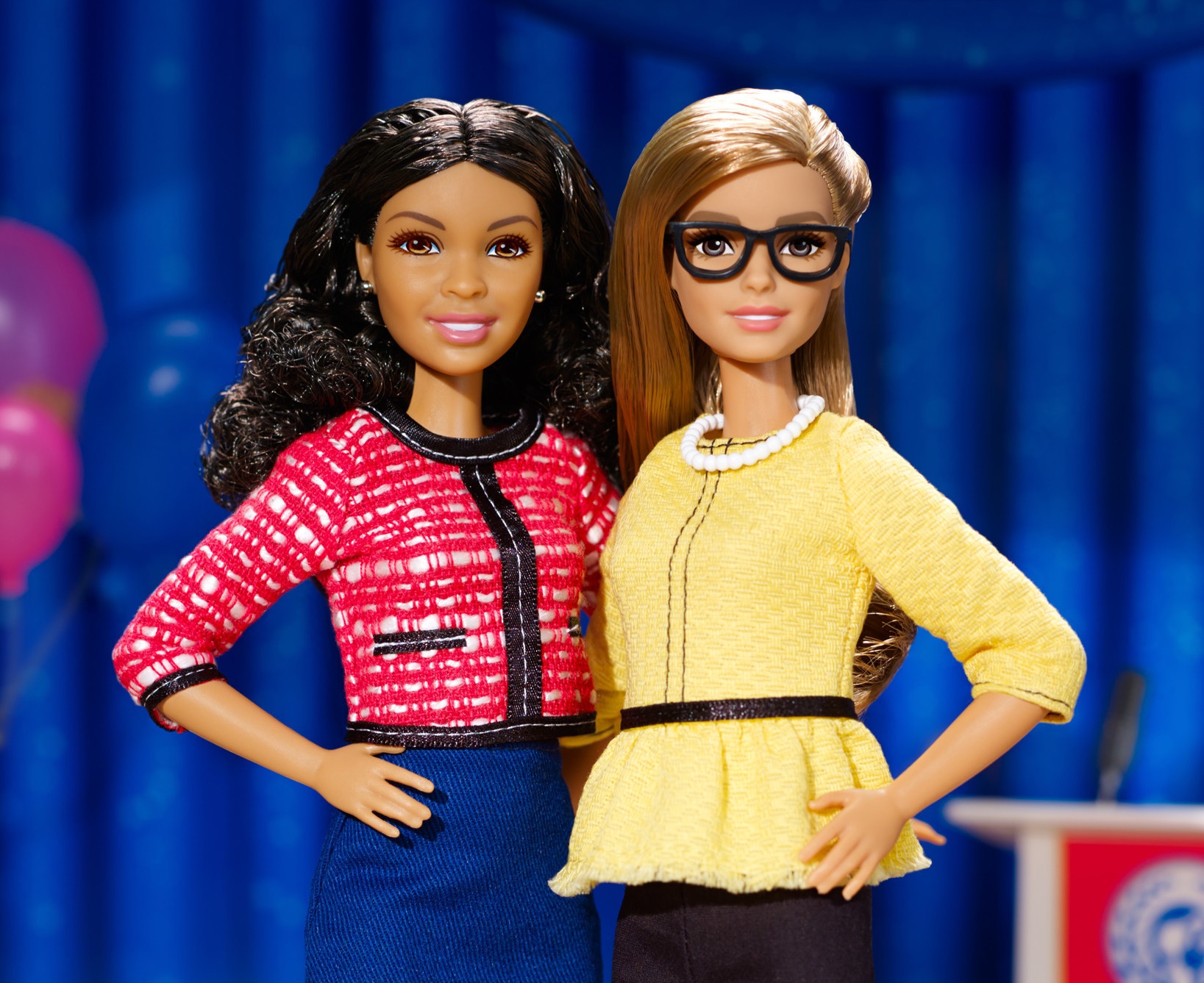 Barbie® has made quite a few changes to their line of dolls in the past few years. Now theyre introducing President and Vice President Barbie® dolls.
The dolls are meant to represent Barbie's first all-female ticket and are part of the brand's careers line, which aims to expose girls to inspiring careers and empowered roles.
Barbie teamed up with She Should Run, an non-partisan organization dedicated to expanding the talent pool of future elected female leaders, to help motivate more women and girls to explore leadership opportunities. The pair are working together to highlight female leaders, offer products that enable leadership storytelling and get parents talking to their girls about being a leader. With just 39 percent of girls saying that they want to be a leader, President and Vice President Barbie will serve as an inspiration for girls to pursue their dreams and imagine what they can become.
"At She Should Run, we believe that women of all backgrounds should have an equal shot at elected leadership positions and that our country will benefit from having a government with varied perspectives and experiences," says Erin Loos Cutraro, co-founder and CEO of She Should Run. "We are excited about partnering with the Barbie brand given its reach and influence to encourage girls everywhere to unlock their leadership potential."
Although Barbie has run for president in the past, this is the first time that she will be running on an all-female ticket, now uniting with the new Vice President Barbie. This doll set continues to emphasize what Barbie enables— allowing girls to reach their limitless potential by playing out commander and chief. These dolls are available in a variety of hair colors, skin tones and face shapes and are sold in packs of two.
They are now available for $24.99 on Shop.Mattel.com and are rolling out to retailers nationwide.