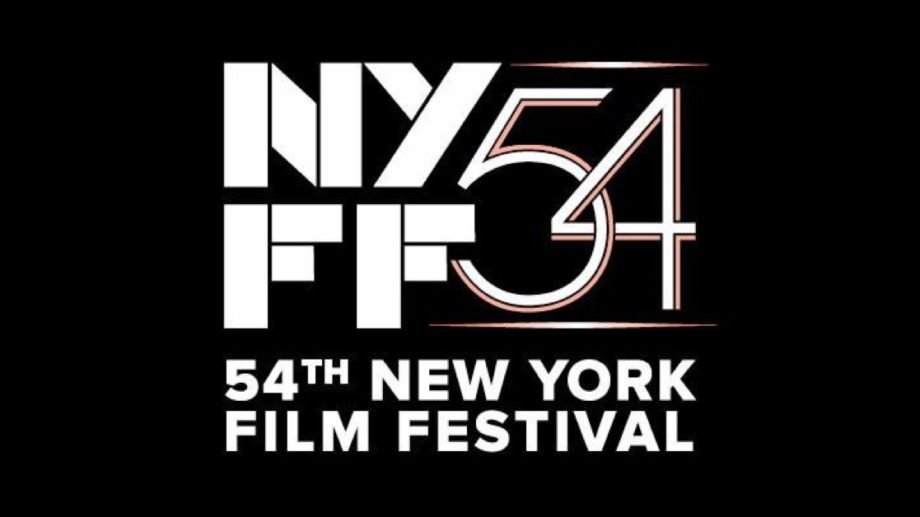 The Film Society of Lincoln Center has announced Ava DuVernay's documentary The 13th as the Opening Night selection of the 54th New York Film Festival (September 30 – October 16), making its world premiere at Alice Tully Hall. The 13th is the first-ever nonfiction work to open the festival, and will debut on Netflix and open in a limited theatrical run on October 7.
Chronicling the history of racial inequality in the United States, The 13th examines how our country has produced the highest rate of incarceration in the world, with the majority of those imprisoned being African-American. The title of DuVernay's extraordinary and galvanizing film refers to the 13th Amendment to the Constitution—"Neither slavery nor involuntary servitude, except as a punishment for crime whereof the party shall have been duly convicted, shall exist within the United States . . . " The progression from that second qualifying clause to the horrors of mass incarceration and the prison industry in the U.S. is laid out by DuVernay with bracing lucidity.
The 17-day New York Film Festival highlights the best in world cinema, featuring works from celebrated filmmakers as well as fresh new talent. The selection committee, chaired by Jones, also includes Dennis Lim, FSLC Director of Programming; Florence Almozini, FSLC Associate Director of Programming; Amy Taubin, Contributing Editor, Film Comment and Sight & Sound; and Gavin Smith, who serves as a consultant.
Tickets for the 54th New York Film Festival will go on sale September 11. Becoming a Film Society Member at the Film Buff Level or above provides early ticket access to festival screenings and events ahead of the general public, along with the exclusive member ticket discount. Learn more at filmlinc.org/membership.
For even more access, VIP passes and subscription packages offer one of the earliest opportunities to purchase tickets and secure seats at some of the festival's biggest events including Opening, Centerpiece, and Closing Nights. VIP passes also provide access to many exciting events, including the invitation-only Opening Night party, " An Evening With…" dinner, Filmmaker Brunch, and VIP Lounge. Benefits vary based on the pass or package type purchased. VIP passes and subscription packages are on sale now. Learn more at filmlinc.org/NYFF.
New York Film Festival Opening Night Films
2015 The Walk (Robert Zemeckis, US)
2014 Gone Girl (David Fincher, US)
2013 Captain Phillips (Paul Greengrass, US)
2012 Life of Pi (Ang Lee, US)
2011 Carnage (Roman Polanski, France/Poland)
2010 The Social Network (David Fincher, US)
2009 Wild Grass (Alain Resnais, France)
2008 The Class (Laurent Cantet, France)
2007 The Darjeeling Limited (Wes Anderson, US)
2006 The Queen (Stephen Frears, UK)
2005 Good Night, and Good Luck. (George Clooney, US)
2004 Look at Me (Agnès Jaoui, France)
2003 Mystic River (Clint Eastwood, US)
2002 About Schmidt (Alexander Payne, US)
2001 Va savoir (Jacques Rivette, France)
2000 Dancer in the Dark (Lars von Trier, Denmark)
1999 All About My Mother (Pedro Almodóvar, Spain)
1998 Celebrity (Woody Allen, US)
1997 The Ice Storm (Ang Lee, US)
1996 Secrets & Lies (Mike Leigh, UK)
1995 Shanghai Triad (Zhang Yimou, China)
1994 Pulp Fiction (Quentin Tarantino, US)
1993 Short Cuts (Robert Altman, US)
1992 Olivier Olivier (Agnieszka Holland, France)
1991 The Double Life of Veronique (Krysztof Kieslowski, Poland/France)
1990 Miller's Crossing (Joel Coen, US)
1989 Too Beautiful for You (Bertrand Blier, France)
1988 Women on the Verge of a Nervous Breakdown (Pedro Almodóvar, Spain)
1987 Dark Eyes (Nikita Mikhalkov, Soviet Union)
1986 Down by Law (Jim Jarmusch, US)
1985 Ran (Akira Kurosawa, Japan)
1984 Country (Richard Pearce, US)
1983 The Big Chill (Lawrence Kasdan, US)
1982 Veronika Voss (Rainer Werner Fassbinder, West Germany)
1981 Chariots of Fire (Hugh Hudson, UK)
1980 Melvin and Howard (Jonathan Demme, US)
1979 Luna (Bernardo Bertolucci, Italy/US)
1978 A Wedding (Robert Altman, US)
1977 One Sings, the Other Doesn't (Agnès Varda, France)
1976 Small Change (François Truffaut, France)
1975 Conversation Piece (Luchino Visconti, Italy)
1974 Don't Cry with Your Mouth Full (Pascal Thomas, France)
1973 Day for Night (François Truffaut, France)
1972 Chloe in the Afternoon (Eric Rohmer, France)
1971 The Debut (Gleb Panfilov, Soviet Union)
1970 The Wild Child (François Truffaut, France)
1969 Bob & Carol & Ted & Alice (Paul Mazursky, US)
1968 Capricious Summer (Jiri Menzel, Czechoslovakia)
1967 The Battle of Algiers (Gillo Pontecorvo, Italy/Algeria)
1966 Loves of a Blonde (Milos Forman, Czechoslovakia)
1965 Alphaville (Jean-Luc Godard, France)
1964 Hamlet (Grigori Kozintsev, USSR)
1963 The Exterminating Angel (Luis Buñuel, Mexico)