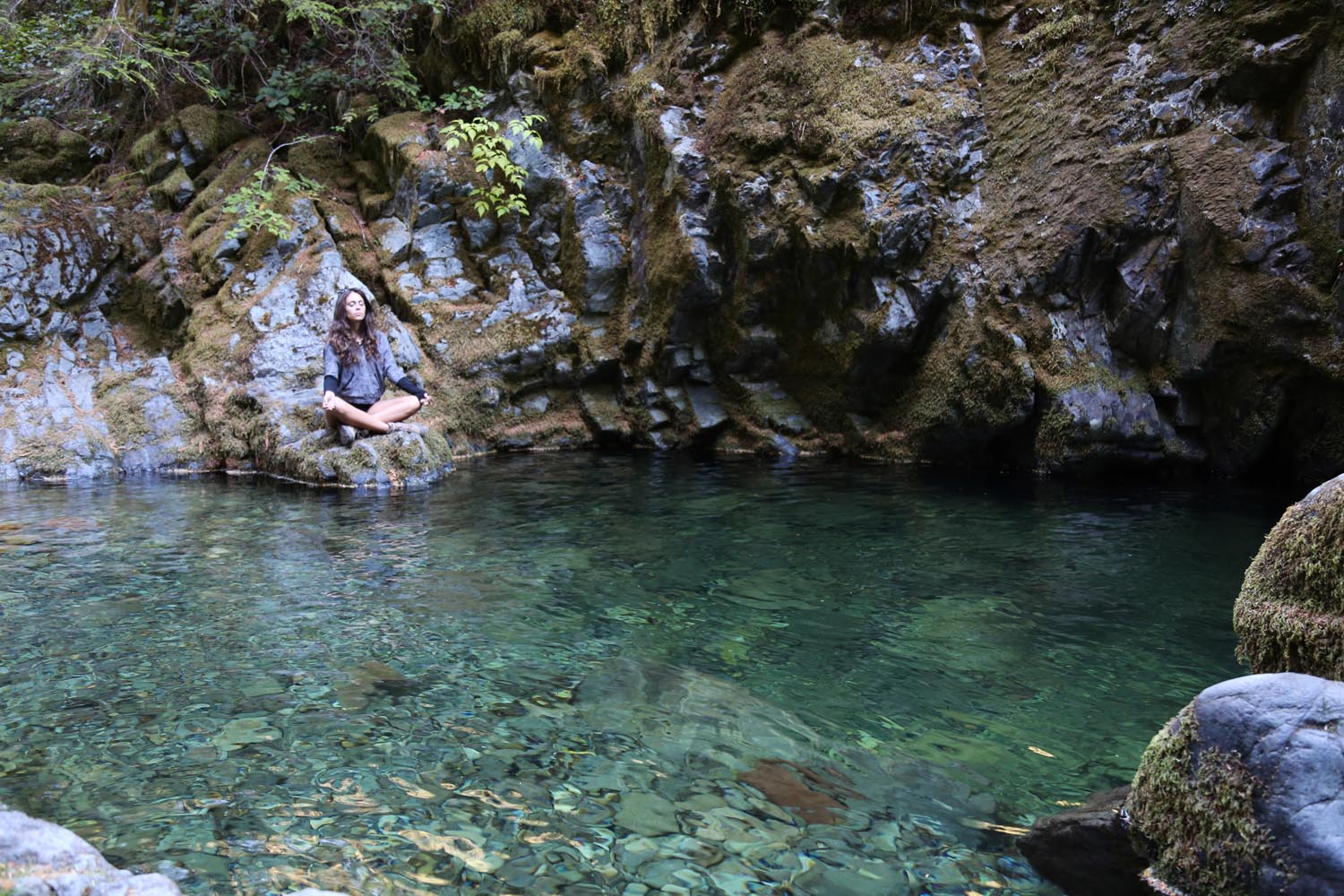 From the best natural diving platforms and hidden slides, to crystal-clear water with colors that change from blue to a golden crimson, Travel Channel has given the 411 on the top 10 swimming holes in the United States – a perfect list for anyone who wants to "dive into summer."
Travel Channel teams scoured the country to find the most surprising watery gems for a refreshing swim and, in its new series "Top Secret Swimming Holes," premiering Sunday, June 19 at 10:00 p.m. ET/PT, the network reveals how to find incredible swimming holes in the United States and around the world. Swimming holes in the United States that make the grade on the Travel Channel top 10 list include:
BINGHAM FALLS, VERMONT
When aerial skiers want to practice their jumps and flips in the offseason, they head to Bingham Falls, located within Mt. Mansfield State Forest in Stowe, Vt. The road to the waterfalls serves as a ski trail in the winter, and is only open to cars in the warmer months. After a short hike through the forest, a 30-foot waterfall with a crystal clear pool created by snow run-off awaits. There are multiple jumping areas to choose from, ranging from a 6-foot starter cliff to a 30-foot tall one where divers can attain speeds of up to 30 mph! It's best to hit this spot midday, as that's the only time the pool gets direct sunlight.
ENDERS FALLS, CONNECTICUT
Just 130 miles north of Manhattan in Granby, Conn., the five majestic waterfalls that make up Enders Falls is just a half-mile hike through the forest. With a 150-foot drop from the first waterfall to the last, each provides varying cliff heights to jump from, ranging from 20 to 33 feet. Complete with swimming pools, a secret rockslide with a 10-foot plunge and 70-degree water, this swimming hole has something for everyone.
GINNIE SPRINGS, FLORIDA
Rumored to contain the clearest water in the world and nicknamed "Visibility Forever" by explorer Jacques Cousteau, Ginnie is just one of eight springs studded with underwater caves and aquatic life, and the perfect place for freediving. Just upstream at Devil's Ear, swimmers can witness an incredibly rare natural phenomenon: in a twisting cavern, river and spring water meet and mix into a remarkable golden-reddish hue.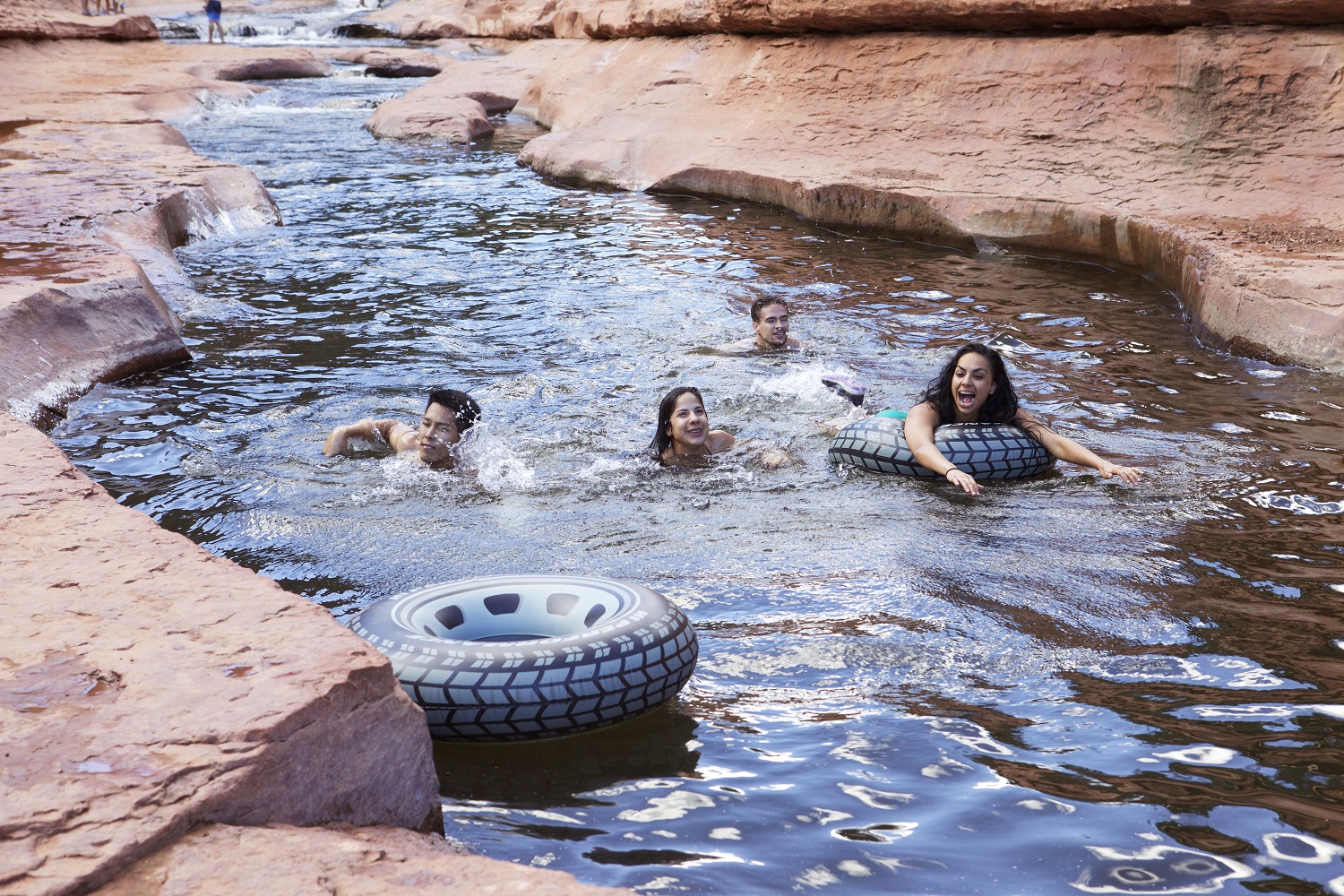 LITTLE RIVER FALLS, ALABAMA
Little River Falls, a hidden 45-foot cascade, is located within Little River Canyon National Preserve near the border town of Fort Payne, Ala., 115 miles northwest of Atlanta. Often referred to as the "Grand Canyon of the East," Little River Canyon has the largest waterfall in the state, a surprising geological history and a ready-made diving board perfect for jumping. This place is so beloved by locals that Randy Owen, lead singer for the country band Alabama, led the fight to have the area declared a national park in 1992.
MCKINNEY FALLS, TEXAS
Tucked within the Austin city limits, McKinney Falls State Park houses eight miles of trails and one that leads to an incredible waterfall with a prehistoric past. An eight-foot tall, rain-fed waterfall carved out of limestone cascades into a calm swimming hole underneath. And the bones of an amphibian dinosaur called a Mosasaur were discovered here in 1935, and fossilized shells dating back to prehistoric times continue to turn up!
OPAL POOL, OREGON
Deep within the ancient Willamette National Forest, two-and-a-half hours southeast of Portland, the beautiful Opal Pool has a distinct emerald green color caused by the surrounding copper-rich rocks. Getting to the pool is a seven-mile hike from Jawbone Flats, a historic and hidden mining town. Rustic cabins are available to rent, but with no phones or TVs, it might just be one of the most remote places in the country. Once at Opal Pool, swimmers can dive off 30-foot cliffs into 10 feet of water or opt to take a ride down the "butt slide."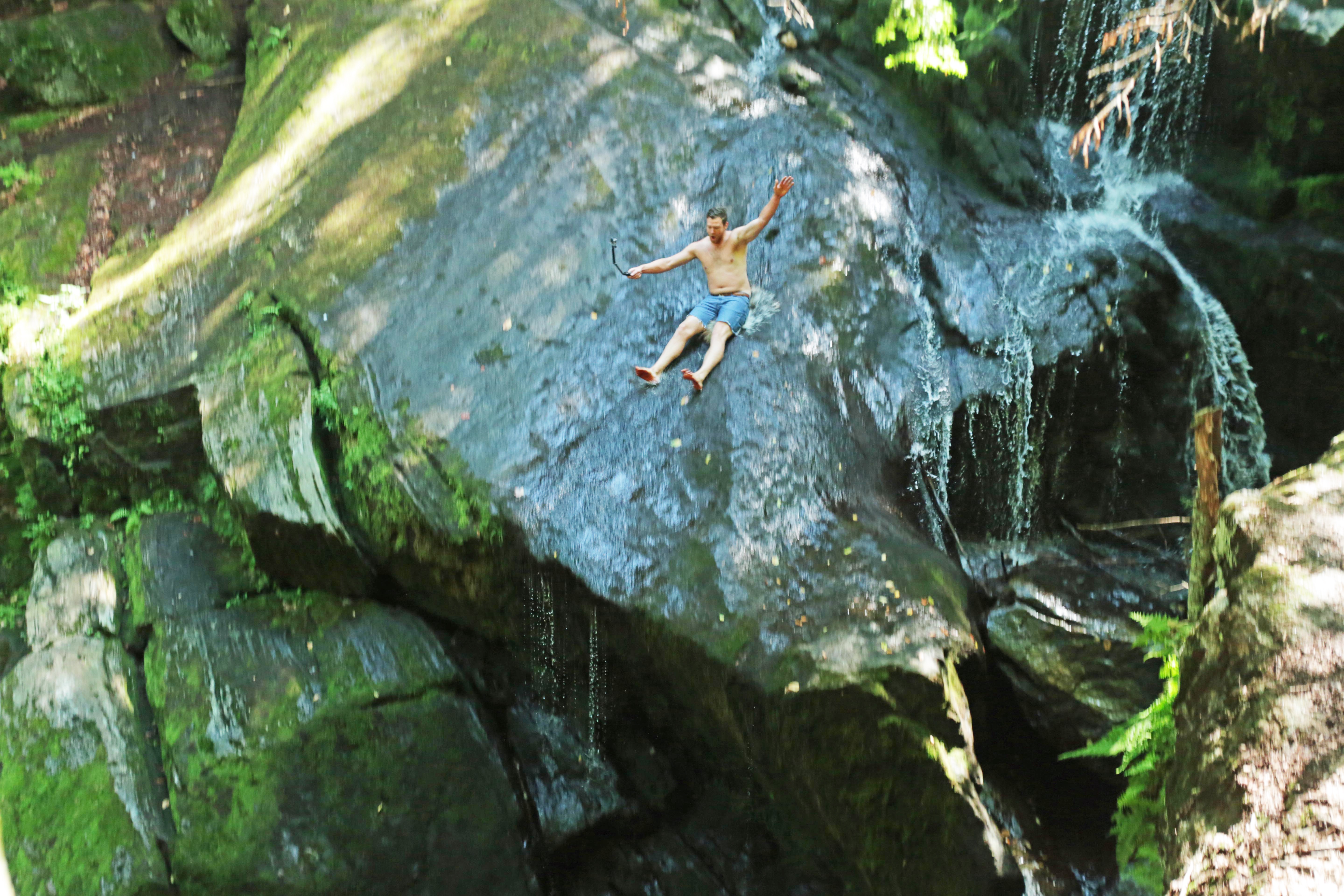 QUARRY PARK, MINNESOTA
Just outside of St. Cloud, Minn., Quarry Park Nature Preserve has the highest concentration of quarries anywhere in the United States. The quarries' red granite, approximately 1.8 billion years old, has been used in famous buildings around the country, such as the FDR monument in Washington, D.C. Now, the red granite cliffs encompass two fun-filled swimming holes. Quarry 11 – recently opened in the summer of 2015 – has its own unique sandy beach, while Quarry 2 – 116 feet deep – features jumps that range from 10 to 24 feet!
SEVEN TEACUPS, CALIFORNIA
Deep in the Sierra Nevada Mountains, about 200 miles north of Los Angeles, the aptly-named Seven Teacups features seven circular pools linked by six rushing waterfalls. For serious adrenaline junkies only, the Seven Teacups is an incredible canyoneering adventure that requires a guide and proper climbing gear. Hidden within a canyon, getting there is a three-mile hike, at elevations of 800 feet, along mountainous terrain. Once at the pools, cliffs range from 10 to 60 feet tall. But with icy rapids and water temperatures that can get as low as 35 degrees, this cool dip requires a wet suit and skillful rappelling.
SLIDE ROCK, ARIZONA
Sedona, Arizona's red rocks are world famous, and here they've formed the ultimate waterslide! Located within an apple orchard, Slide Rock State Park is home to a natural waterpark like no other. Slide Rock is 80 feet long and 2.5 to 4 feet wide, with a 7 percent decline from top to bottom that ends in a pool with a 40-foot cliff, perfect for jumping. Plus, diatom on the rocks makes for a super slippery, fast descent!
WAIOKA POND, HAWAII
Only the locals know it's there, but just three miles outside of Hana, Maui, is a seaside pond that's a cliff jumper's paradise. After a scenic drive on the Hana Highway and a short hike to the ocean, a picturesque lagoon awaits swimmers. On perfect conditions, calm 65-degree water, high cliffs and an unforgettable ocean view create the quintessential Hawaiian swimming hole. Lava rock provides varying cliff heights, perfect for both beginner and experienced jumpers.
"Top Secret Swimming Holes" is part of "Dive Into Summer," Travel Channel's summer programming lineup that begins Sunday, June 19 and showcases the world's ultimate water paradises with a touch of fun, sun, thrills and adventure.
Check out TravelChannel.com for extra summer-themed content and travel guides. Plus, join the conversation via @TravelChannel's Instagram, Facebook, Twitter and Pinterest. Share your summer travel photos with #LiveTravelChannel for a chance to be featured on Travel Channel's Instagram and other social platforms!